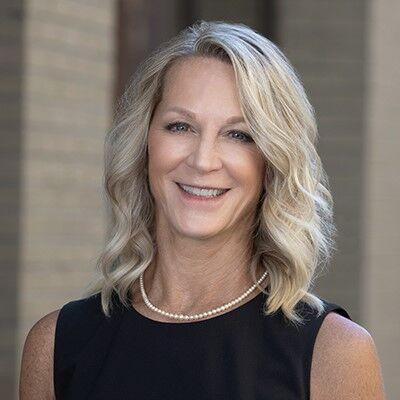 Comprehensive biomarker testing is the future of personalized cancer diagnosis, enabling custom treatment options that extend and save lives while actually saving our health system money.
The state legislature can pass a bill that will help make biomarker testing available to every Coloradan who needs it. HB23-1110 will help improve access to biomarker testing and reduce disparities in medical outcomes based on socioeconomic status. Because this legislation is so important, I want to share my personal story as an example that demonstrates how this bill will improve the lives of thousands of Coloradans facing serious disease.
I was diagnosed with an aggressive form of cancer Thanksgiving of 2019. This diagnosis was terrifying, confusing, time consuming and very expensive. It led to a year of treatment with chemotherapy, surgery and biologic therapy following surgery. And after all of this, I believed I was cancer free. Even so, my cancer diagnosis took away my health innocence, and every time I felt an ache or pain or had a blood test that wasn't perfect, I worried that my cancer had returned.
Then I learned at my post-cancer follow-up appointment that the values on the standard tumor marker blood test came back elevated. You can imagine my surprise and stress with these results. My doctor and I were afraid that the cancer had reoccurred or had not been completely eradicated. These non-specific findings led to a series of very time consuming and expensive tests including a positron emission tomography (PET) scan, computerized tomography (CT) scan, bone scan and ultrasound to determine if I still had cancerous cells in my body. I was left with large out-of-pocket costs that I had to cover.
Adding even more stress to the situation is the fact that cancer is tricky; it only takes one mutated cell loose in your body to recruit others and then you have another tumor. My test results did not show any tumors, but my tumor markers remained elevated. My doctors speculated that the elevated tumor markers were due to another condition, rheumatoid arthritis, which causes constant inflammation and can affect test results.
My doctor then told me about comprehensive biomarker testing, a highly sensitive and personalized test that could reveal if my cancer had reoccurred or if new cancer cells were present with the added benefit that the test would not show a false positive based on my rheumatoid arthritis diagnosis. I jumped at the chance to get this testing despite its very high cost that was not covered by my group health insurance plan. Being fortunate enough to have the financial resources, I immediately determined to move forward with this critical test. The results of my biomarker testing were negative. I finally knew I was cancer free. Had I received comprehensive biomarker testing earlier in my cancer journey, I would have not had to endure the additional diagnostic tests and procedures, saving me precious time and stress, and reducing the cost of my care overall.
Though I was able to obtain this testing, many patients are not. Cancer does not discriminate by socioeconomic factors. Without a bill that requires coverage of appropriately prescribed testing, some Coloradans will continue to be denied access to the benefits of early, precise and accurate diagnosis — which is the key to being able to reduce disparities in cancer outcomes.
By casting a "yes" vote on the biomarker testing bill HB23-1110, members of the Colorado legislature have the opportunity to increase access for every medically qualified patient with cancer, ensuring that all can get the right diagnosis and the right cure at the right time. 
Rebecca Givens is an attorney at Moye White, a national law firm based in Denver offering strategic representation in complex commercial transactions and disputes, where her practice focuses on real estate acquisitions, dispositions, development, finance and more.