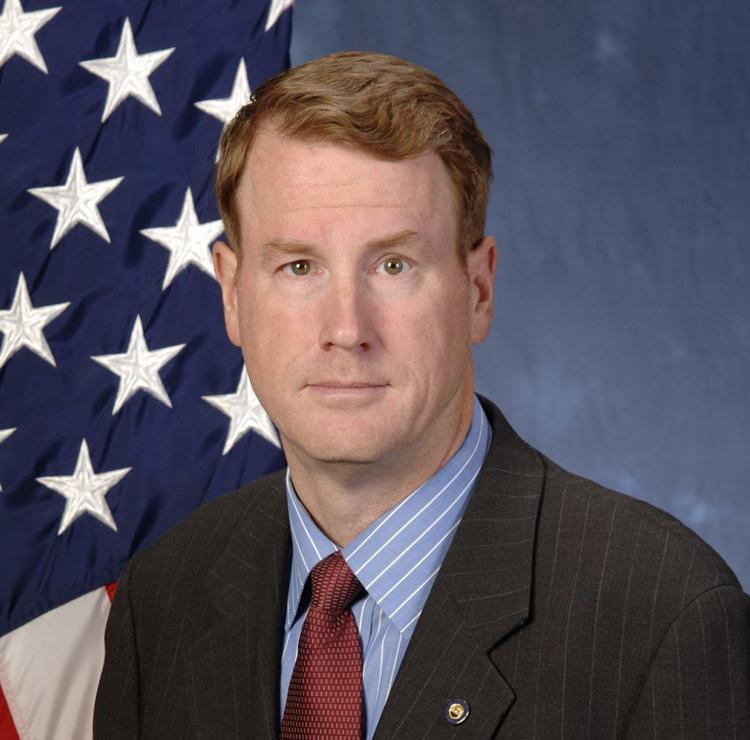 Back in 1992, I found myself serving as the executive officer (XO, the main staffer) for a general at the Air Force Academy. I was a captain then, spending most of my time doing XO work while also teaching a political science class. I was reminded of that time when I read a story in the Gazette about the passing of a remarkable person – Millicent Young. The story was reporting on the passing of Ms. Young at the ripe old age of 96, having lived in Colorado Springs for more than 60 years.
Back on that warm day in 1992, I was in the United States Air Force Academy library for a special event. Several women who served as members of Women Airforce Service Pilot corps, more commonly called "WASPs," were being honored.
Back in World War II, in an age before the idea of women in combat roles was even considered, there was a great need for qualified pilots to transport brand new aircraft from their factory of origin to the men on the front lines. The WASP program recruited and trained women pilots to perform this duty — to fly bombers, fighters, and, well, anything with wings, within the U.S. so that the male pilots could fight overseas.
The duty was not easy, nor was it without risk. In 2010, the WASPs were awarded the Congressional Gold Medal, among our country's highest civilian awards, and it was long overdue. As it happened, back on that day in 1992, there was a reception for former WASP members, and about a half dozen, as I recall, gathered with a larger crowd of cadets, Academy staff, and civilians. I made sure to talk with each of these remarkable and heroic Americans. I remember Ms. Young particularly, I think, because she was a tiny, grandmotherly person, until, of course, you talked with her.
I recall asking her which her favorite aircraft was to fly, and without hesitation, she replied the P-51, known as the Mustang. This aircraft was a game changer when it got to Europe, as the Allies finally had the best aircraft in the sky. Ms. Young told me about how quickly it rolled, climbed, and dived. She described flying a P-51 on one particular flight, out over the water, when she found herself above the cloud deck with a sputtering engine. Those are bad things when you are flying a Mustang, but Ms. Young calmly fixed the problem and found her way home. This story alone makes Ms. Young worthy of admiration and a re-telling of her story.
But wait, there's more…
Meeting the WASPs was a high honor, but there was one more thing I had the honor of doing that day. You see, the early 1990s was an era when we saw restrictions on women serving in combat being lifted, albeit at a slow and uneven pace. Happily, the red tape that was keeping current women flyers from flying fighter aircraft was, finally, being lifted. And I had a very special student in my poli sci classroom that term. This young lady had gotten very high grades and scored very high on every other measure. As a senior, she was competing for a great first assignment as a second lieutenant the next year, and she wanted to fly fighters. As it happened, her timing was perfect, and she was selected to be the first woman to attend a very prestigious fighter pilot school. She would be the first American woman to fly fighters in half a century. I made sure she was at the reception, to hear from these elderly pioneers to whom she owed a debt.
So, on that remarkable afternoon, I had the tremendous honor of introducing, quite literally, the last woman to fly fighters to the next woman to fly fighters, with the two events roughly 50 years apart. I've often thought of that day and marveled at what the WASP and other women serving the nation had to put up with. I had talked with my student a great deal about the WASPs and it was powerful and moving to see them embrace.
To an outsider, it might well look like just any old grandmother hugging a grandkid. But if you understood what was going on, you could almost see the baton being passed, through misty eyes on both sides. I had many remarkable opportunities during my 25-year career, but there is no moment I cherish more profoundly than seeing my student and Ms. Young embrace. And so, Ms. Young, I salute you, and I thank you. Your tradition lives on and you were truly part of the greatest generation. We have the watch.
Hal Bidlack is a retired professor of political science and a retired Air Force lieutenant colonel who taught more than 17 years at the U.S. Air Force Academy in Colorado Springs.