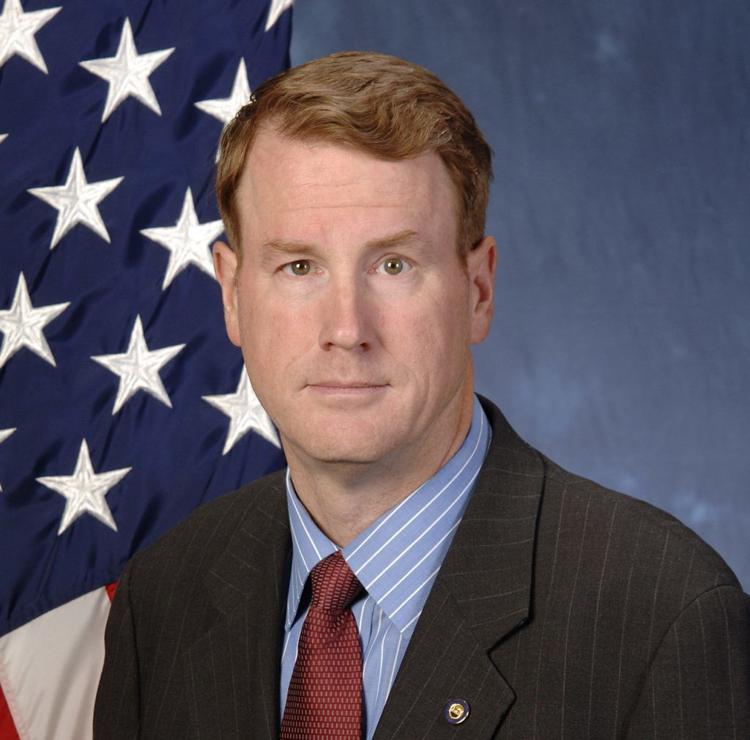 It's not often that I get requests to write one of my twice-weekly columns on a particular subject. Frankly, I was surprised to get several such requests over the last few days, but given the subject of the requests, perhaps I shouldn't have been too shocked. My readers asked me to comment on the firing – and the "escorting out of the White House" — of Army Lt Colonel Alexander Vindman from the National Security Council staff. Vindman, whose testimony regarding the behaviors of our president would have been profoundly damaging, if only the GOP were open to consideration of actual evidence. 
The purge happened on a Friday afternoon, the traditional "news dump" time when events that might not reflect well take place. Vindman was sacked in apparent payback from President Trump for having the temerity to testify truthfully about what he had seen and heard. Also fired was EU Ambassador Sondland, who bought his way into the upper circles of Trump World with a $1 million donation, but who then had the audacity to, as with Vindman, testify truthfully about the now infamous quid-pro-quo. And, apparently because he is the identical twin of Alexander Vindman, LTC Col and NSC staffer Yevgeny Vindman was also escorted off White House grounds, in what looks like an entirely petty and punitive outburst of vengeance from a petulant Mr. Trump. And while a president can hire and fire his staff as he wishes, this action once again demonstrates that Trump is far more concerned with loyalty to him personally, rather than the country. One is almost tempted to cry out, "Hail Caesar" to see if he smiles back.
As a former (albeit briefly, twice, on summer temp duty) staffer on the NSC, several of my readers asked me to comment on this mean-spirited, petty and vindictive act of revenge by a small-minded and bitterly vengeful president. 
But I'm not going to do that. Instead, I'm going to talk with you about a scar.
It seems that over a century ago, during the heyday of mining operations in Colorado, a surface mine was opened on the east facing side of the mountains that border Colorado Springs to the west. At the time, no doubt, with the city being much smaller, and the mining operation being fairly small scale, the beginnings of a "scar' on the mountainside did not garner too much attention. But as the decades passed, the scar expanded and the city grew north and west, resulting in today's vista of a large wound in the otherwise tree-covered slope overhanging the northwest neighborhoods of Colorado Springs. So, what's to be done, if anything? A report in last Sunday's Colorado Springs Gazette explored a couple of different futures. 
You can see that this seemingly local issue is one that has been, and will continue to be, confronted all across the Centennial State, given Colorado's rich tradition of mineral extraction. The core of the debate, not surprisingly, ultimately centers on money, and how much must be spent by the mine operators to mitigate the scar's appearance. It is a classic liberty-vs.-order situation, in which the rights of mine operators to work and manage their own businesses conflict with the rights of the citizens to have companies clean up after themselves, and to keep areas safe and attractive for future use.
The mine operators propose one mitigation plan, involving cutting even more material from lower on the hill to fill in the gaps above, while opponents argue that the resulting slope would be too steep to be stable, and would actually make the scar larger and even more unattractive. Add to all those concerns the fact that the slope is a bit unstable, with a history of slides that have wreaked havoc in the past. In 2008, a slide wiped out a big portion of then-ongoing mitigation efforts, and the hill continues to creep downward at about 2 inches per year.
So, what do you want your government to do about all this, and who should do it?
One of the challenges of mine mitigation in Colorado often is getting to the truly responsible parties. All too often, mine problems occur long after the responsible parties have departed. In the case of the Colorado Springs scar, the company doing the mining has been sold several times, though the current operator is working with the local governments. 
And which level of government should be in charge? Here, the county commissioners are working the problem, but can't it be asserted that mining issues are statewide, so the state government should be in charge, in hopes of creating some level playing field for everyone? 
As is so often the case, I end my essay with questions and not answers. Stay tuned.
Hal Bidlack is a retired professor of political science and a retired Air Force lieutenant colonel who taught more than 17 years at the U.S. Air Force Academy in Colorado Springs.