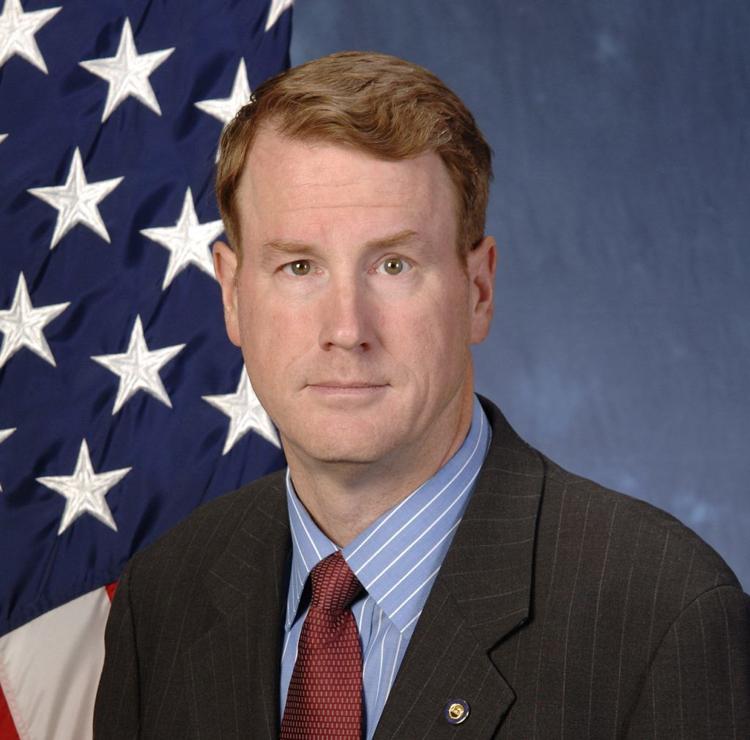 Well, it's the first week of a new year, and a number of new laws have come into effect, either entirely or partially. And I suspect that many of my fellow Coloradans have mixed feelings, supporting some of the new laws, while wondering what the legislature was thinking for some others. It kind of reminds me of my work as a high school football official — the crowd thinks I'm right about half the time, depending upon whom I penalize. So, let's buy Gov. Polis a striped shirt and dive into what's new and why some of the responses to the new laws are deeply troubling to me.
A recent Colorado Politics story does an excellent job of summarizing many of the new laws from Denver. As is usually the case on the national and state levels, much of the work of the legislature received bipartisan support and was passed into law without too much squawking. For example, thanks to HB1174, Coloradans will see an end to surprise medical bills stemming from "out-of-network" treatment. In a lot of emergency or urgent care, a person needs medical help and gets it, thinking his or her medical insurance would cover the costs, only to learn the aid was the dreaded "OON," or out of network. Unless your business is gouging sick people, you likely agree with this new law.
Similarly, if you rent an apartment and find bed bugs (yuck!), you now have some legal heft behind you, as your landlord now must deal with the infestation within four days. Again, only the pro-bed-bug lobbyists are unhappy.
Which, of course, brings me to Thomas Jefferson and the Virginia and the Kentucky Resolutions of 1798…
In those historic documents, Jefferson — aided by James Madison — secretly wrote, among other things, a declaration that states have the right to ignore — or "nullify" — laws passed by the national Congress if they don't like them. It's not quite that simple, and Jefferson and Madison hid their authorship for a quarter century, but their work on such "states' rights" continues to trickle down to us today — a version of the doctrine of nullification.
A number of court rulings over the years, including by the U.S. Supreme Court, have rejected nullification on constitutional and other legal grounds. And although the legal underpinnings of the concept that national laws supersede state laws was decided in the 1819 case of McCulloch v. Maryland, there are still those today who cling to the idea that a lower level of government can ignore laws they don't like.
Regular readers (I think there is one in Rifle, one in Pueblo, and three in Denver) may recall that I've written of my dislike of hypocrisy on several different occasions. And so, I shall now engage in a bit of bipartisan hypocrisy scolding on nullification in modern politics. First, I shall admonish my fellow Democrats about the idea of "sanctuary cities." While I too am deeply troubled by this administration's war on immigrants, I do not find it acceptable for a city (or any level of government) to announce that they shall ignore immigration laws. You fix such problems at the ballot box, not by nullification. 
And I also wish to reprimand those in Colorado — largely but not exclusively from the GOP side of things — who have responded similarly to the passage of HB1177, the Extreme Risk Protection Orders Bill, portions of which kicked in on Jan. 1. It created a legal path to remove guns and ammo from people judged to be an extreme risk to themselves or others until other legal proceedings can take place.
At last count, at least 37 Colorado counties have declared, in one form or another, that they will be "Second Amendment Sanctuaries" and will ignore the new law. I'm not here to argue whether the new law is good or bad, as people of good hearts can disagree on whether people at profound risk of violent behavior should lose their weapons. Rather I want to ask my dear readers, especially those in those 37 counties — including my own El Paso County — if they are really, really sure they want their local elected officials to have the ability to ignore laws they don't like.
It's easy to be comfortable when you are the one arguing for the nullification of the law. Those who truly (and in my mind, wrongly) think this new law is a gun grab may well revel in their local governments' refusal to obey the law. But what happens when the shoe is on the other foot? What if, say, county commissioners in your county decide that the new law banning the aforementioned gouging of medical customers is an unfair restriction of business, and that because you live in county X, you must pay that $25,000 out-of-network bill? Or that your local restaurants don't have to obey newly passed HB19-1014, which greatly strengthens food-safety rules? Isn't less sewage around your food a good thing? Do we really want every layer of government to pick which laws are "just"?  I sure don't.
So Happy New Year to all, and best wishes for a healthy, un-food poisoned, and safe new year, a year hopefully with less hypocrisy.
Hal Bidlack is a retired professor of political science and a retired Air Force lieutenant colonel who taught more than 17 years at the U.S. Air Force Academy in Colorado Springs.