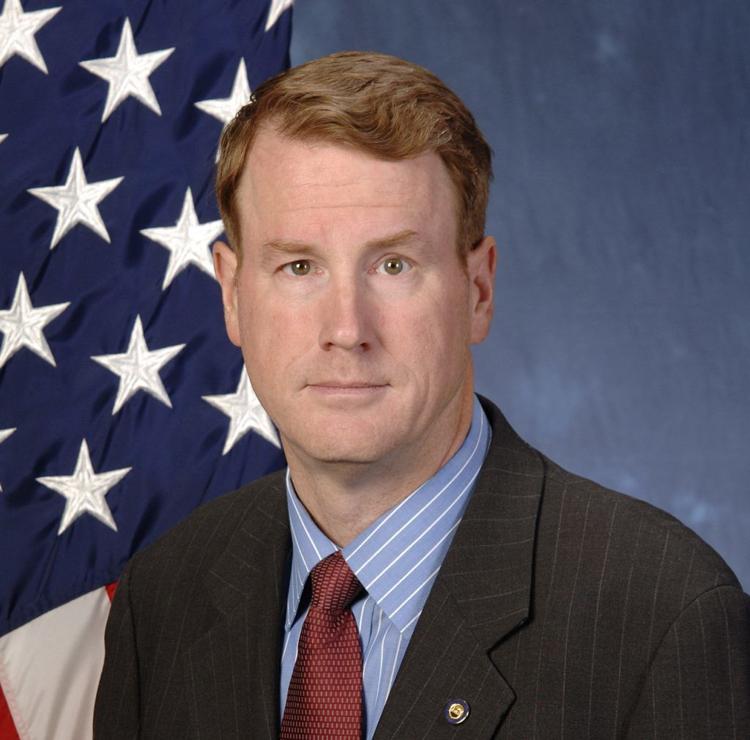 Way back in the mid-1990s I was teaching political science at the Air Force Academy. And as all the military academies are very real colleges in addition to being military training schools, each institution needs faculty members with doctorates, or Ph.D.s, on the faculty for mentorship, teaching expertise, academic certifications and more. Just under 1% of military officers hold Ph.D. degrees, and so the academies must "grow their own" by sending officers back to grad school. In 1993, I was happily selected to return to the University of Michigan to complete a doctorate, which I did in 1996. 
Grad school is all about finding interesting questions and trying to find answers. Political scientists are good at crunching numbers on lots of different data sets, and many political subjects lend themselves well to such analysis. Voting behavior, for example, lends itself particularly well to statistical analysis (forgive me for the math, I minored in it), and when you look at opinion polls, exit polls, and other voting evaluation, chances are excellent that there is a poli sci Ph.D. somewhere on the other end of the polling story.
But one question that has proved especially challenging to analyze mathematically is the role of an individual in things political. There are not too many metrics or numbers that one can use to analyze and predict individual behaviors. Finally, only 24 years after I finished grad school, I have a really good example of the role of leadership to use. Better late than never, eh?
One way to look at political things is to compare things to see how they are similar and how they are different. And that model is spot on when contrasting the leadership behavior of President Trump and Governor Polis in the current virus crisis (and six months from now, "Virus Crisis" will be a really good name for a band).
After watching President Trump muddle through a variety of press events on the virus — especially the "I take no responsibility" statement — I was (and remain) worried about the national response. But when I observed our governor, I found a gentleman demonstrating profound gravitas and leadership. 
I was particularly impressed by how the governor chose to word things when he shut down the ski resorts. Rather than say everything is fine and we are on top of all the testing and exposures and such, Polis stated, "It is with a profound sense of pain and grim responsibility that I take the agonizing action that this moment demands. I take solace in knowing that while we will be temporarily closed for business, we will be saving the lives of hundreds, perhaps thousands of Coloradans in the days and weeks ahead." 
In that statement, Polis demonstrated true leadership — making the tough calls while appreciating the magnitude of his decision. It's too bad a former lieutenant governor of Florida couldn't seem to understand the magnitude of the situation.
And I'm happy to see that Polis is not alone in showing that leadership is not about taking credit during the easy times. We saw our state legislature meet in a rare Sunday session, and then make the common-sense and bipartisan decision to put the session on hold until the situation allows for such mass meetings again. I've not heard of any Coloradans — except for Ken Buck casting the only "no" vote in the entire Colorado delegation on the emergency funding bill — failing to cooperate with each other to take the needed steps to safeguard not only lives, but livelihoods. 
The events of the last couple of months have finally shown to all, in clear and unmistakable terms, the danger of electing a president without any experience in governance and with an ego that far outsizes the intellect. Only a few days back, Trump declared the virus cases to be at 15 nationally, soon to be zero. Polis, on the other hand, shut down our state's most important industry to keep people safe.
I suspect Joe Biden's recent rise in popularity is due, at least in part, to lots of folks realizing that governance is not for amateurs, and that we really do want someone with experience, gravitas,  and compassion in office. When you have a pipe leaking, you want an expert plumber. When your car stops running, you want an expert mechanic. And when you are in a pandemic, you want (or more correctly, you need) leaders of character and mental acumen. Our nation unfortunately lacks such leadership, but happily, our state does not.
Hal Bidlack is a retired professor of political science and a retired Air Force lieutenant colonel who taught more than 17 years at the U.S. Air Force Academy in Colorado Springs.