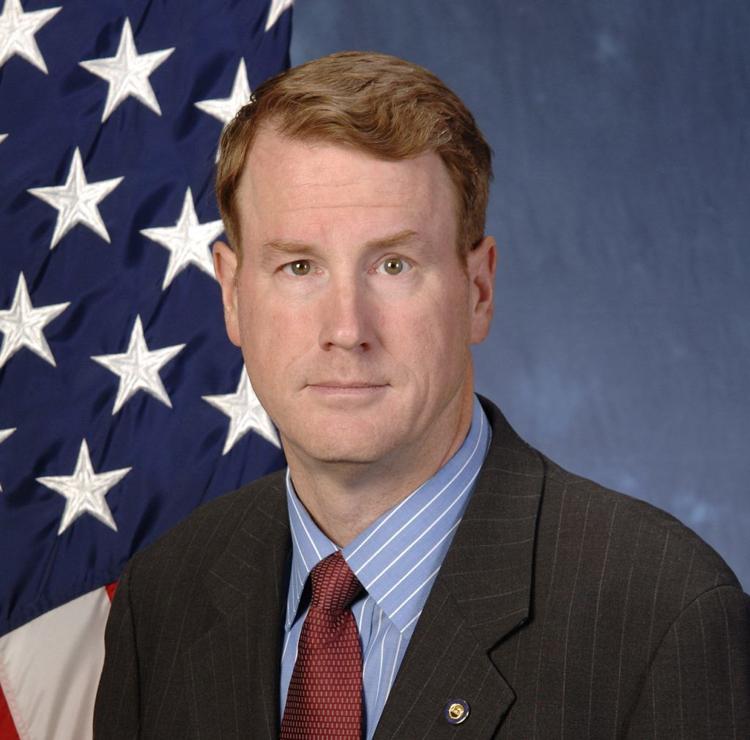 Back in 1918, a midterm congressional election took place during a flu pandemic that swept the nation and the world. Restrictions on people getting together in groups varied from state to state, but traditional campaigning for office was essentially unachievable. Candidates mostly used the technology of the day to get their message out, via press releases and writing letters. Some candidates were more inventive than others, including one gent running for Congress who drove to the middle of a street corner and had an aide start blowing a cornet loudly to draw a crowd, and would then address said crowd about the upcoming vote. In Nebraska, the state lifted the ban on public gatherings for five days right before the election. Lots of men voted and afterward, lots of men and women and children got sick with the flu, as the illness spiked. The turnout in 1918 was especially low, even for a midterm election. 
Which, of course, brings me to Donald Trump, John Hickenlooper and Andrew Romanoff.
You can be forgiven, gentle readers, for perhaps letting the COVID-19 pandemic garner less of your attention than it did, say, a couple of months ago. After all, we see President Trump walking around without a mask and basically declaring victory even as the illness rages in many places, and the news channels have largely stopped showing a screen sidebar with current infection and death numbers. And that's a pity, because apparently, the virus didn't get the word that we are ready to be done with it. Indeed, half the states are showing cases on the rise, with cases topping 2 million and deaths now above 114,000. There is good news, to be sure, in places like New York, but there are very troubling increases in illnesses in a number of locations that previously seemed to take lightly the CDC's recommendations on preventing spread. Arizona, Utah, Arkansas, and a number of other locations are seeing increases that worry public health officials a great deal. So far Colorado seems to be heading in the right direction (thanks again, Governor Polis!), but our neighbors are not so lucky.
Which brings be back to that guy with the cornet in 1918. What is the 2020 equivalent of that horn blowing at an intersection? I'm guessing it has something to do with the internet. 
The two aforementioned Democratic candidates for the U.S. Senate — Hickenlooper and Romanoff — would normally be engaged in a series of in-person debates, before crowds of voters who would ask questions. But COVID makes such meetings deeply unwise, and so we saw instead an electronic "debate" with the candidates sparring about the issues of the day. Full disclosure: I know both gents a bit, and plan to support the winner of the primary. 
The debate took place on the internet, with Hickenlooper seated before a bookcase (have you noticed that a vast majority of people interviewed on TV from their homes happen to have bookcases in the background? I guess that makes you look literate, but I am always distracted from listening by trying to read the titles of the books) and Romanoff in front of a campaign banner. 
This type of debate will presumably be repeated this summer, with Republican U.S. Sen. Cory Gardner and the Democratic nominee also debating on our computers. I suspect Gardner's background will be a series of American flags, waving in the wind if they can get the oscillating fan to work right. And will the same thing happen on the national scale?
If the pandemic had occurred in, say, 2012, I imagine that Barack Obama and Mitt Romney would have agreed to an electronic debate, as both are honorable men. But I suspect our current president will refuse any debate in any format, so it may not matter. But debate or no debate, the political campaigns of 2020, be they here in Colorado or nationally, should be principally creatures of the airwaves, as mass public gatherings are, well, unsafe and reckless. 
Which, of course, brings me back to Trump…
The president has announced that he will return to his schedule of giant political rallies in Tulsa, Oklahoma. I'm guessing masks and social distancing will not be particularly popular with the crowd that gathers. Those with any sense of history may well be troubled by the Trump campaign's choice of Tulsa, but the current administration has never really demonstrated any awareness of our nation's history nor of the ongoing deep and profound issues involving race. 
And so, I suspect we will see Democrats campaigning by electrons in the coming months, and some Republicans as well. One metric, perhaps, of how closely various GOP candidates (like Gardner) want to tie themselves to Trump will be whether they accept the science of COVID and campaign safely, or whether they, too, leap into rallies and large groups without masks.
As a former political science professor, I must say that the 2020 election will be an object of study for years. Campaigning in a pandemic has only been done once before, as noted above, and never in an electronic age. We will learn valuable lessons from what is about to happen, and I can only hope that not many will stop social distancing and wearing masks. We are a long way from "mission complete" regardless what the president says.
Hal Bidlack is a retired professor of political science and a retired Air Force lieutenant colonel who taught more than 17 years at the U.S. Air Force Academy in Colorado Springs.