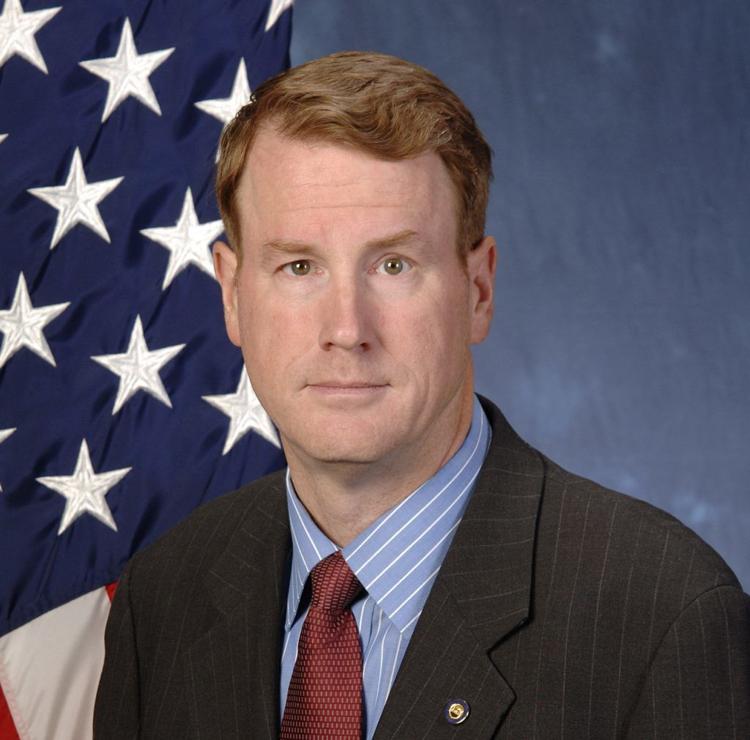 When I sat down to write this, my last column of 2018, I did what I always do: look over the news at ColoradoPolitics.com to see what thrilled or irritated me. Today my eye was drawn to several stories looking back at the "Best of CoPo" for the year. Stellar writer Ernest Luning wrote a very nice look back at the year in politics, and other stories about the "best of" highlighted a number of prescient and timely insights offered by various contributors.
As I reviewed these offering, I took a look back at my own columns for the past year to see if I had been particularly insightful or clever with anything I wrote. I'm hoping to find something that impresses my long-suffering editor, Dan. (Ed: Don't get your hopes up.)
And in the spirit of the year in review, I also want to offer a prediction or two about where various political matters in Colorado may go over the next year, and what we Coloradans may see in coming months. And since none of my columns were included in the "best of 2018" stuff on Colorado Politics (Ed: take the hint), I intend to be bold and likely a tad pretentious in my predictions.
Last April, I wrote on the sky-high cost of housing in much of Colorado, and in greater Denver in particular. I boldly predict that things will get worse for affordable housing in 2019, especially with Lockheed Martin adding 500 jobs  in Jeffco. Bold, eh?
Back in October, I wrote about what I called the "brilliance of Donald Trump" in terms of the president's ability to, well, lie, and not get called on it by his base. He did the same thing this week — a galling lie to the assembled military folks in Iraq, in which he claimed the military had not gotten a pay raise in 10 years, and that he gave them the biggest raise ever — and again is getting away with it from his base supporters. But Hillary's emails! Right .... I boldly predict more presidential lies.
Back before the last election, in October, I proclaimed that Colorado is now the true bellwether state — national politics will run through our great state more and more in the future. I stand by that claim, now more than ever. Two Colorado leaders are now getting national attention as presidential candidates — Gov. Hickenlooper and Sen. Bennet. (Full disclosure: I worked for Sen. Bennet for four years, handling military and vet issues and problems. It was an honor and I'm proud of him. When he hired me, he said he had only one job for me: Make Colorado the best place to be a veteran. We worked toward that goal every day. I think the tea leaves are not entirely clear on who will be the Democratic nominee in 2020, but I am going to boldly predict that the VP candidate will be either Mr. Hickenlooper or Mr. Bennet. And we'd be better off as a nation with either of them. 
In the cold and dark month of February, I wrote a column about two great men of light that we lost, including my football officiating mentor and all around wonderful man Ray Lutz, whose decades of service as a teacher and a mentor enriched Colorado more than he will ever know. I predict that his legacy will continue in 2019, in my heart and the hearts of many people he touched.
Last September, I wrote about what I continue to predict will be the most important issue on Colorado for decades to come: water. My column was about a particular water spigot off Highway 67, near Gillette Flats, that I often drive by. Usually, there are ranchers and others filling up tanks with free water. And as local governments moved to restrict access to free water, a deep and important challenge of liberty vs order arises and will continue. I boldly predict we won't fix the water problem in 2019. 
I also predict that Governor Polis and the now-Democratic state legislature will move quickly to improve our state, or destroy the world, depending on your political outlook. I'm betting on improving.  
As important at 2018 was, I think it likely to be overshadowed by a 2019 that I believe is likely to even more important for those of us in the Centennial State.  Now, I do ask that you not print out this column and keep it until January of 2020, to then show me how wrong I was, but I do think we will be living in interesting times. Good luck to us, and Happy New Year.
Hal Bidlack is a retired professor of political science and a retired Air Force lieutenant colonel who taught more than 17 years at the U.S. Air Force Academy in Colorado Springs.