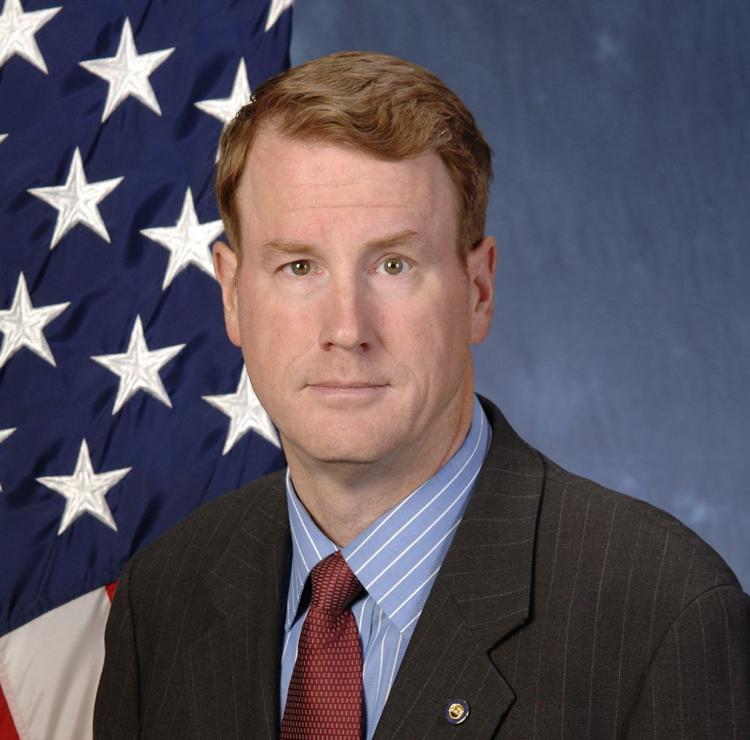 Way back in the early 1980s, I was in my first military tour of duty as an Air Force officer up in Cheyenne, Wyoming. I was stationed at F.E. Warren Air Force Base, and I was one of those "finger on the button" people in the nuclear weapons business.
So, I'd head out on "alert" regularly, to one of the then-20 Launch Control Centers under the prairies of Wyoming, Nebraska, and, yes, Colorado. Did you know there are nukes in Colorado? There are, up north near the borders we share with the aforementioned states. I always liked coming to the Colorado missile sites, but more importantly, I understood the importance of deterring the Soviet Union, China and any other major threats to the United States.
I remember getting into an interesting political conversation once with my fellow crew member, about the issue of deterrence and arguing about the importance of perception and belief. I argued that it didn't really matter whether there were actual nuclear weapons atop my missiles, it only mattered that the Soviets thought they were there. If they believed it, they were deterred.
Which, of course, brings me to Andrew Romanoff and John Hickenlooper…
Candidates for office, unless they are running for personal and/or symbolic reasons, need to at least appear to be potential winners. Colorado's recent caucus was very good news for Andrew Romanoff (full disclosure — an old friend and all-around good guy) and somewhat worse but not terrible news for John Hickenlooper (full disclosure — an acquaintance and all-around good guy). Recall that the results from Colorado's 63 counties (yes, I know there are 64, but Cheyenne County, way out east, reported a zero turnout for the caucus) saw Romanoff pull in just under 55% of the vote, with Hickenlooper scoring a bit over 30%.
So, what does that mean?
Well, here in the Centennial State, the caucus isn't the "end all, be all" of the selection process. We still have a primary in June to actually pick the Democratic nominee for Senate. The caucus is one path to getting one's name on the primary ballot, but you can also petition onto the ballot, gathering a certain number of signatures by a certain date. So, as long as you get above a certain threshold of the votes in the caucus, or collect the needed signatures, your name is on the primary ballot. Both Romanoff and Hickenlooper passed the caucus test, so both will see their names appear in June, when we actually pick the Dem nominee. 
Clear? 
Oh, and while the other candidates appear to have fallen well below the cutoff to qualify for the primary, many of them are doing the petition thing, so they may well show up. So, again, what does that mean?
It means that Romanoff, who has lagged behind Hickenlooper in fundraising, has gained credibility as a "winner." Just as the Soviets mentioned above had to take seriously the threat of nukes on my missiles, the Democratic Party must now accept Romanoff as a legitimate and electable candidate. Those who oppose his candidacy must now admit that he is formidable and should be taken seriously. Hickenlooper was already there, perception-wise, and I frankly don't think any of the other candidates are. So, it's a two-man race — sorry, other folks.
And it means that Romanoff will likely see a serious uptick in donations and what those in the campaign biz call "earned media." That's when a campaign gets covered as news, and therefore doesn't have to pay for the coverage. We used to call it "free media," but you really do work hard for it, hence the name change. Anyway, Romanoff has been basically anointed by the caucus as a serious candidate, worthy of consideration, joining Hickenlooper on that public stage.
Romanoff's caucus win is undoubtably a huge boost, but it doesn't clinch the nomination. A primary election is a very different critter from a caucus. Participation will be much higher, thanks to mail-in ballots (which means, my fellow Dems, get ready for nightly phone calls once the ballots drop until you turn yours in). And recall that in 2010, we saw this same scenario play out, when Romanoff won that year's caucus, only to lose to Michael Bennet in that year's primary. 
As a reasonably neutral but biased bystander, I'm pleased that the Dems will have a very strong candidate to go up against Cory Gardner, no matter who wins the primary. But our unusual caucus-plus-primary system makes for an interesting ride to election day.
Hal Bidlack is a retired professor of political science and a retired Air Force lieutenant colonel who taught more than 17 years at the U.S. Air Force Academy in Colorado Springs.