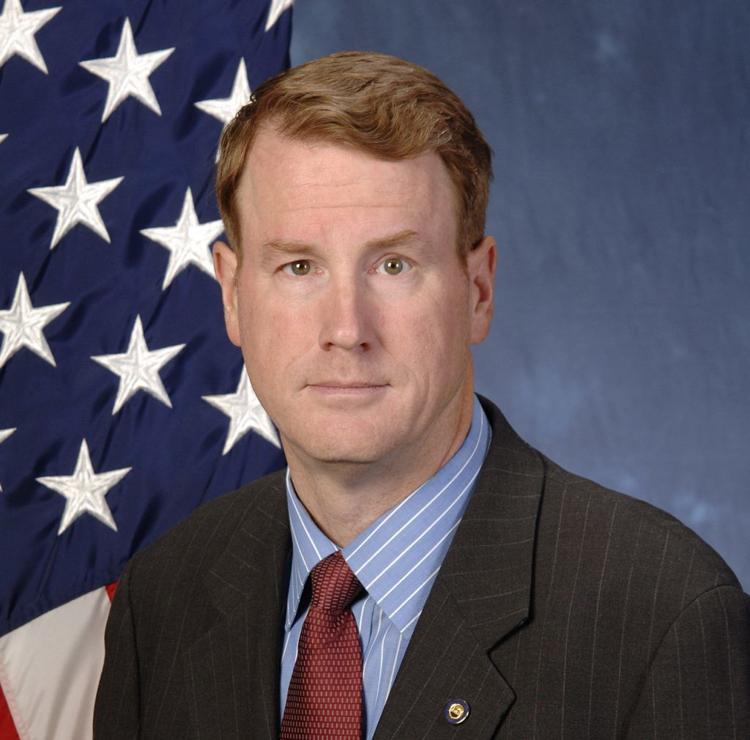 You will have to forgive me for being a bit over the top on military service academies. The bulk of my 25-plus year military career was spent at the Air Force Academy. In those many years my thinking on service academies, and of course the Air Force Academy (USAFA) in particular, evolved when it comes to the student-athletes who are enrolled there. My very first semester teaching political science as a young captain occurred in the late 1980s. In that very first class was a young man who was the quarterback for the Falcons football team. He was a national star, and finished sixth, if I recall correctly, in the competition for the Heisman Trophy. He was a likeable young man whose life ended far too soon in a Georgia traffic accident. I had a number of athletes in class over the years, including a couple of kids who went on to play professional sports.
Many of us in Colorado feel a particular connection and what one might call a pride of ownership from USAFA's location along the Front Range. It's "our" Academy, and we are (for the most part) proud of the young officers who graduate each May.
I thought of these students, and the Honor Code of the Academy, when I saw the reporting of President Trump's apparent decision to start a new policy that would allow such student-athletes to pursue their professional sports careers following graduation, with military service to follow any professional success. Trump announced it as if he was overturning yet another evil and un-American policy of the dreaded and hated Obama administration. 
But here's the thing — Trump was reversing his own policy, not an Obama rule. In fact, under the Obama administration such waivers were granted. It was the Trump Department of Defense that suspended the waiver program. Mr. Trump was taking a victory lap regarding the overturning of his own previous policy.
When it was recently announced that President Trump would be the USAFA graduation speaker (after VP Pence had already been announced, so I guess he got trumped?), I thought of my time serving at USAFA and all that has happened since, and I suspect for the first time in USAFA history, the graduation speaker will be an individual who would not have qualified for entry as a cadet, due to the aforementioned Honor Code.
Setting aside the "bone spur" issue, I hope that even the most committed Trump supporters will admit that the president's relationship with the truth has been, well, mixed. He lies every day, and his many falsehoods have been documented. And even if you think the fact checkers only get one in a hundred correct, that still would leave thousands of "certified" lies told by the president. But let's set the dishonesty aside for a moment and talk about quibbling.
Quibbling is a word that means far more to military people than it does to civilians. The USAFA Honor Code sounds very simple: We will not lie, steal, or cheat, nor tolerate among us anyone who does. When new cadets are taught the Code, their many honor lessons include a discussion of how quibbling is, in fact, lying. Quibbling is lying, in that by quibbling you are allowing a false narrative to be believed. If I knock over a mailbox, and when asked I only say "I was walking by," that would be a quibble, in that my statement was technically true, but it created a false impression. By not stating he was reversing his own policy, Trump quibbled about the waiver policy, creating the false impression that he was undoing a wrong created by someone else's policy. 
Which of course brings us back to Mr. Trump coming to "our" Academy in a couple weeks. 
Let's run the checklist, shall we? (military folks love checklists).
We will not lie — well, it's clear that Mr. Trump lies a great deal, but let's press on, shall we?
We will not cheat — hmm… asking the then-FBI director to go soft on prosecuting his then-lawyer? Sounds like cheating to me.
We will not steal — Trump is involved in a number of law suits regarding not paying his subcontractors and others for services rendered. That, my friends, is stealing. Trump University? Trump Steaks? Many of his oft-failed businesses took money for services never, or only poorly, provided.
Thus, we have the unfortunate situation of having a service academy graduation speaker who, if truth be told (and it most certainly should be), would have been disqualified from admission, regardless of his famous and undocumented "bone spurs."
I am clearly biased — I invested 15 of my 25 years of active-duty military service at USAFA. I feel a sense of "ownership" that I expect many Coloradans share. Even if his speech contains no additional lies, does not quibbles regarding athletes or worse, his presence on that stage is an afront. The cadets should and will, of course, render all proper military courtesies to the president, but I certainly hope none of the new second lieutenants thinks of him as a role model, even if he lets them go pro.
Hal Bidlack is a retired professor of political science and a retired Air Force lieutenant colonel who taught more than 17 years at the U.S. Air Force Academy in Colorado Springs.