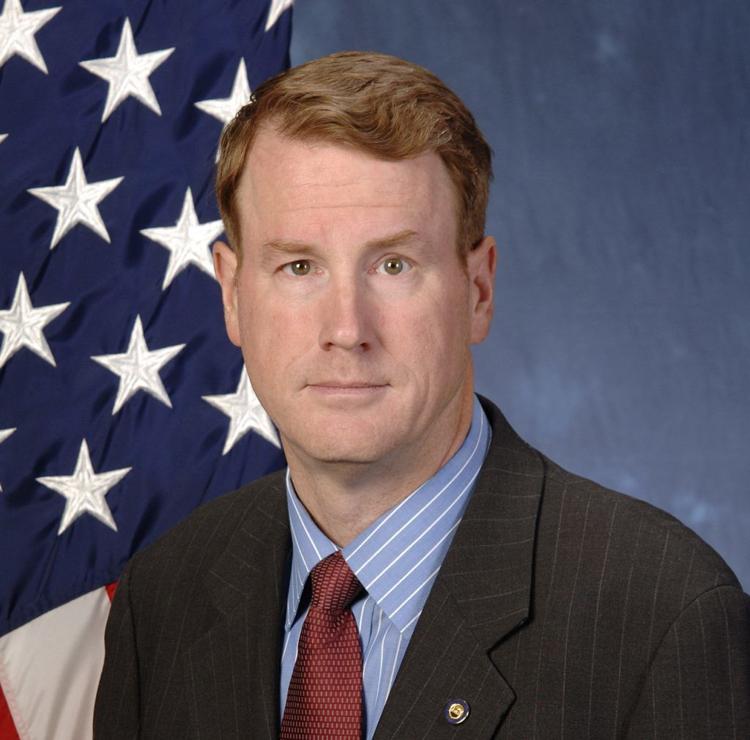 A majority of Americans, including Coloradans, likely don't remember that today is a very important day. It's sacred to me, and I wish it was to all of us.
What am I talking about? Today, April 2, is Off Year Spring Election Day! I assume you have your decorations put up, and your election day tree is spiffy? No? Well, that likely means that you are part of the majority of citizens who didn't bother to vote in the small election being held today. Remember that big envelope you got in the mail? You should open it, and if you haven't already, fill it out and take it to a polling place (find locations to drop off ballots on  your county clerk's website).
Note that today's column is entirely free of partisan politics, and I want to talk with you about why you should vote whenever you have the opportunity. It all comes down to your most important civic duty and a quill.
Do you have your pocket Constitution handy?  The best versions also have the Declaration of Independence in there too. Please re-read the Declaration for me?  All set? Great! What do you notice first? I'd suggest that you note the toneof the document. Remember that Mr. Jefferson's remarkable quill wrote the Declaration to explain to the King of England, as well as to his fellow Americans, why we were splitting with Britain. We were, well, really mad. It was kind of the original "Brexit," in that we told the King not just that we were leaving, but why we are leaving.
You likely know the most famous words in that document — "We hold these truths to be self-evident" — but do you recall the lastwords in that remarkable document? It talks about risking lives, fortunes, and sacred honor. You see, these plucky 56 signors were declaring to the most powerful military the world had ever known — the British — that they had had enough, and were willing to fight for their freedom. Several of the signors were captured by the British, while others lost their homes and fortunes for daring to side with the Yanks. They truly gave at the office.
Today, we know that we "won" that war, so perhaps in hindsight it doesn't look breathtakingly brave to sign the Declaration, but I assure you, it was. The Declaration put a radical new idea forward — that our natural, fundamental rights are not given to us by a king, but rather are ours because we exist. If you breathe, you should breathe free. Normal for 2019, but unspeakably radical for 1776. While far from perfect, our nation today has been governed under the longest-lasting written constitution in the history of the world. Our U.S. Constitution sets up a plan for a new kind of government, to be run by "ordinary" folks, not royals. This blessing of liberty is your birthright, and the Founders asked only a single thing from us:
Give a damn.
You see, while there were wide-ranging views among the Founders on what citizens should do, and especially which typeof citizen — issues of race and gender were clearly not "solved" — the Founders believed that the only way our liberty could be protected was through an active, involved, and informed citizenry. They believed you and I — the descendants of revolutionaries — should be informed on the issues and to cast votes in elections. That's about it. Read, listen, and vote. 
Yet all too many of us can't be bothered to vote. Even with our mail-in ballot system in Colorado, wherein you need only fill out a ballot and mail it back from your toasty and comfy living room, we see many citizens abandon the sacred duty our Founders fought and died for. In the 2015 off-year election, similar to this year's contest, only 35 percent of Coloradans bothered to vote. In Denver County, the state's biggest population-wise (which holds its election in May), the turnout was only 29 percent.
Let's imagine for a moment that I've developed a time-traveling gizmo, and I can transport you (with a good winter jacket) to the soldier's quarters at Valley Forge during the brutal winter of 1777. I'll ask you to look at those near-frozen men, with inadequate food, clothing, and shelter, unpaid by the Continental Congress, and then please explain to them why it was too hard to mail back your ballot. Explain to the men in rags why it's ok to skip voting. Or, grab that completed ballot and head to a vote drop off location, and vote today. It's even kind of nice out, so please, honor the Founders by giving a damn. Happy Election Day!
Hal Bidlack is a retired professor of political science and a retired Air Force lieutenant colonel who taught more than 17 years at the U.S. Air Force Academy in Colorado Springs.