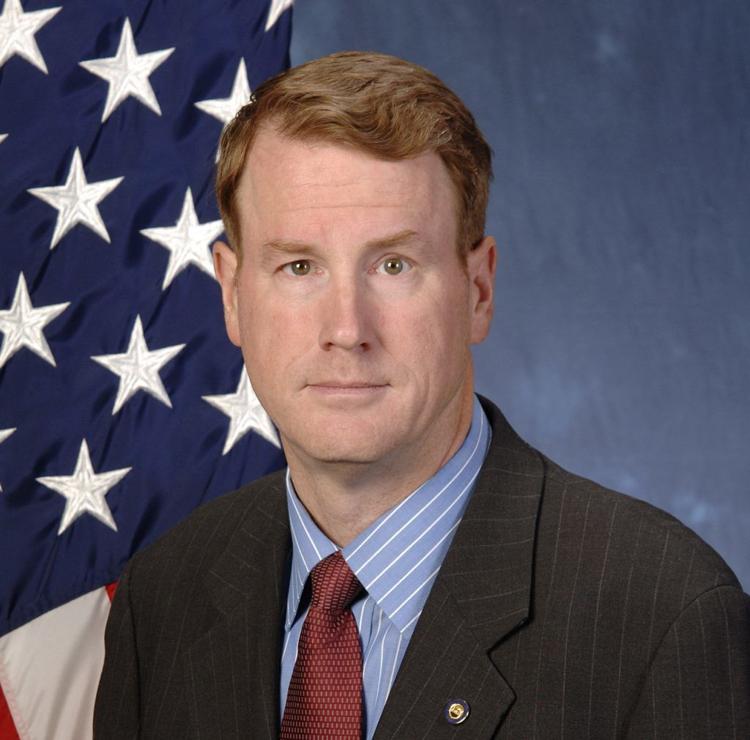 A lot has happened recently, in El Paso and in Dayton, and tragically quite a few other towns with somewhat lower body counts, and I am tempted to rise again to atop my rickety soapbox to ask when we as a nation will shake off the tyranny of the minority on gun violence, but I'm guessing you've had more than enough of that over the weekend, and so I'll talk about something else.
It takes a brave man to be boring.
There, I said it. In an era when presidential candidates quest for the most media attention, it takes a special kind of courage to be, well, boring. I thought of this upon reading the excellent article by Colorado Springs Gazette Editor Vince Bzdek that appeared in both the Gazette and its affliate, ColoradoPolitics.com. Vince spent some time in Iowa with Colorado's own Michael Bennet, for whom I worked for four years. Vince noted in a campaign where too many candidates fight for too little face time with the voters, Bennet chooses to be, well, somewhat bland (sorry old boss). But I applaud such behavior, as reported by Vince, because Bennet is acknowledging that the real work of governance, the real core of true leadership, is often mundane. You should read the article before I go on, so I'll wait here while you do…
(hmm… Broncos look good…hmmmmm…)
Back? Ok, then read that noteworthy moment when Bennet drew Vince's attention to a big hole in the ground. Bennet talked about that hole in the ground as part of the "deferred maintenance" crisis we face on infrastructure. That hole used to be the site of the Indianola, Iowa courthouse before a failure to make little repairs over the years resulted in having to destroy the entire crumbling building. Oddly, this touches my own heart just a bit, as my parents met as students at Simpson College, which calls Indianola home. I wonder if they walked into or picnicked on the grounds of that now-lost bit of your history.
Infrastructure should be one of the top issues in this election, but other than Michael Bennet, we are not seeing too many candidates talk about it. Why? Because, well, I said it before, it's boring to talk about rebuilding bridges. It's tedious to talk about dams and waterways in need of repair. Who wants to talk about fixing the energy grid when there are sexier things to talk about?
Vince was startled by Bennet pointing to a hole in the ground exactly because Vince himself hadn't noticed it. We all drive over bridges that are failing; we drink water from supplies that are questionable in the near future, and we get our car's alignment fixed often because of the small craters, euphemistically called "potholes" in our state. But if you look at the rest of the Democrats at the debates, and, frankly, listen to the president, you'll hear talk about North Korean missiles (no doubt important) and health care (another important area) and more, but you won't hear too much about potholes and other infrastructure crisises. And yet, with the exception of healthcare, I think I can argue that infrastructure shortcomings are about as big a domestic crisis as we can face, and it's going to cost money (higher taxes?) and lots of labor (good for jobs!) to even begin to get a handle on the problem.
Bennet, Vince reports, goes on to say that the broken infrastructure situation is directly analogous to our current political system — deeply flawed, with lots of failure points, and those issues need to be addressed quickly. And, of course, he's right.
When I ran for the U.S. Congress back in 2008, I was a boring candidate (it's ok, I know I was), and I talked about issues and other stuff, but I was sure that the voters would respond positively to a basic message of fixing stuff. 
I was wrong. Ouch!
But Bennet is making a national argument, I think, that we as Americans have a responsibility to keep informed and to, well, not be bored by infrastructure talk and such. As Thomas Jefferson said, "If we are to guard against ignorance and remain free, it is the responsibility of every American to be informed." (There are other bogus versions of this quote, but this is what he really said).
In my own election, I counted on my dazzling wit, my deep appreciation of the basic issues, my youthful good looks and my remarkable sense of modesty to win the day. I fell way short of victory. Michael Bennet's campaign is a bit of a test on the national level, to see if voters can get excited about core democratic institutions and beliefs. For the sake of our common future, I sure hope so.
Hal Bidlack is a retired professor of political science and a retired Air Force lieutenant colonel who taught more than 17 years at the U.S. Air Force Academy in Colorado Springs.