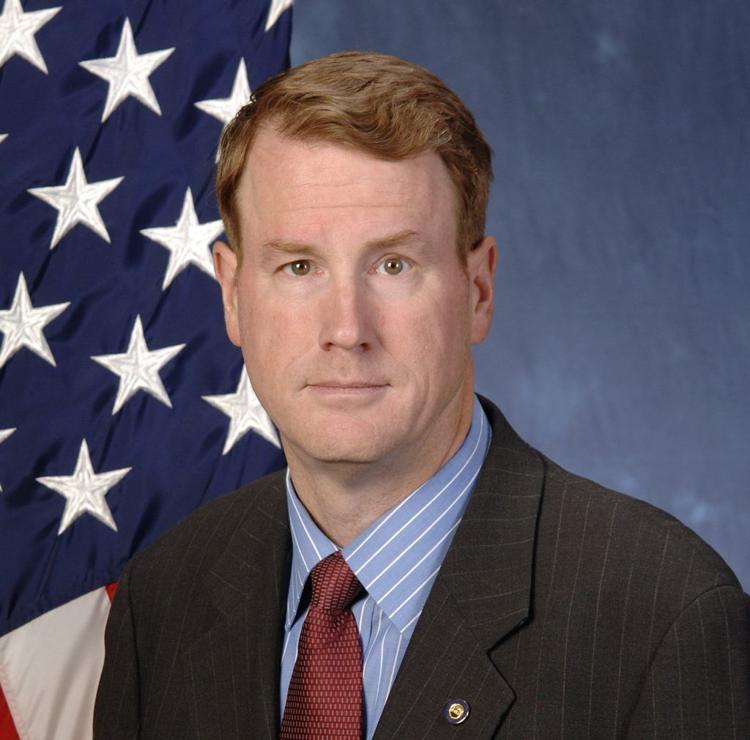 We as a nation owe a debt to former President Gerald Ford. A man of great personal honesty and honor, Ford was the person we needed in the White House following the criminal Richard Nixon. And while many argued (and some continue to do so to this day) about the wisdom of Ford's pardon of Nixon, no one ever really doubted that Ford's actions were based in his sense of what's right and wrong. 
Ford, a proud graduate of the University of Michigan (Ed: OK, we get it, you went there too, enough with the "go blue" stuff…), spent his entire life in service to his nation. After Pearl Harbor, Ford enlisted in the Navy, was soon commissioned, and found himself involved in many pacific theater battles. After the war he entered politics, and the rest is literally history.
Which, of course, brings me to political debates.
A recent Colorado Politics article explores the partisan dynamics of the current Colorado race for the U.S. Senate. Incumbent (but trailing in all the polls) Cory Gardner is pressing for more debates, while challenger and poll leader John Hickenlooper has agreed to a couple of debates and maybe a few more, but seems, well, less enthusiastic about such events.
And whom do we have to thank for this exercise of democracy? Well, mostly Gerald Ford. 
You see, back in 1976, when Ford was running for a full term in the White House against Democrat Jimmy Carter, he broke with the tradition that had been in place for quite a while —incumbent presidents simply didn't debate. Incumbents usually ran on their records and rarely even deigned to acknowledge that there even was an opponent.
But Ford, to his personal credit and political risk, decided that for the good of our democracy, he would agree to debate Jimmy Carter. And those three debates did not really go that well for Ford. As this was back in the Soviet era, Ford stated that there was no Soviet domination of Eastern Europe. That comment backfired and likely contributed to Ford's later defeat. Interestingly, I wrote my master's degree thesis on the Ford presidency and had the honor of spending many hours at the Ford presidential library, going through thousands of documents. In that collection are Ford's debate prep notes, and if my kindly editor will allow it, I will write a quick 5,000 words on what I found. (Ed: no, please get on with it).
Fine…
So now in 2020, we see debates between candidates a basic requirement of every candidate. In my own quixotic run for the U.S. House back in 2008, my opponent, 5th Congressional District U.S. Rep. Doug Lamborn, knew his seat was safe unless he made a massive mistake or misstatement. As a result, when I proposed seven debates, he agreed to only one, just a couple days before the election, knowing that many, many voters had already cast their ballots by mail, and if he did screw up it was unlikely at that late date to significantly hurt his chances. But he knew he had to debate me at least once to avoid criticism. 
So, what is the lesson for Hickenlooper here? Gardner's side has shown no reluctance to twist the facts about Hick's ethics situation, wherein he was found to have committed two relatively minor violations (coming clean here: I may have committed one of the same violations in my campaign. I can think of two different times I was offered a cheeseburger that I accepted). Now given that he is already out there with a significant lead, the politically smartest thing for Hick is to avoid opportunities for Gardner to make sweeping and grandiose statements and attacks. Hick is very smart and I have spent some time talking with him. As a result, I see Hick as a deep thinker (which is a good thing in a senator) but he's not one for talking in sound bites. 
And therefore, like most candidates, Hickenlooper needs to decide how many debates he needs to do in order to appear willing to debate, while also doing as few as possible to limit the chance of Gardner landing a witty remark that becomes a sound bite in a commercial. As with pretty much all my columns, I don't know what the right answer is. 
As it stands now, two debates are set (one more than Lamborn gave me). Hick has accepted two more, but we are waiting on Gardner to get back to us on those. But it seems likely that we may well end up with four debates, which feels about right to me with two months left in the campaign season.
It is quite common for us as humans to not fully appreciate the importance of certain moments as they go by. Gerald Ford's agreeing to put his presidency at risk by debating Carter was, in hindsight, far more significant than it likely appeared at the moment. Ford set a precedent for presidents, senators, governors and more, all the way down to mayors and town councils. Debates, regardless of the number, can be an important look into the hearts and minds of those who would like to lead us. So, thanks, President Ford, and Go Blue! (Ed: how do you type an eye roll?)