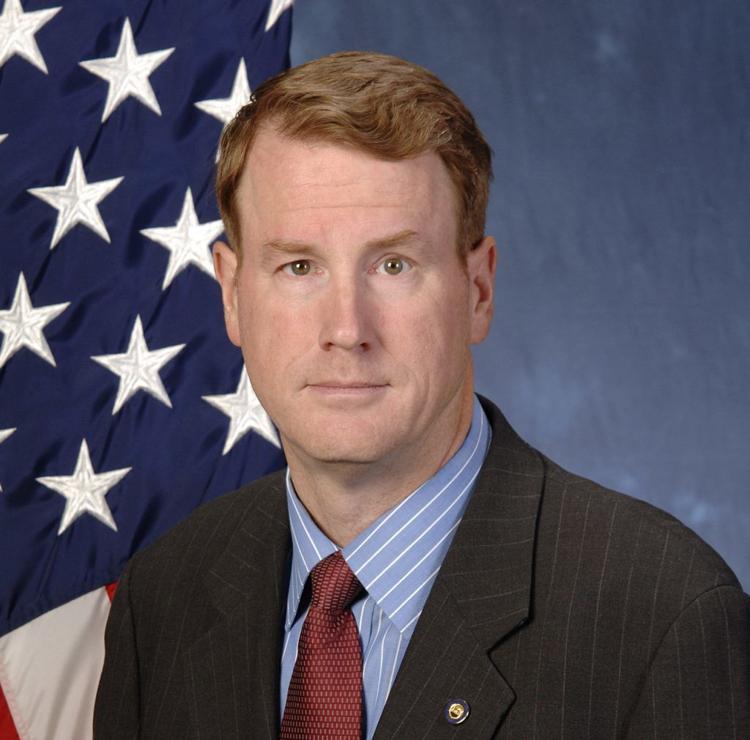 For the past 25 years or so, I've travelled the country to perform my one-man show as Alexander Hamilton (cough…hamiltonlives.com … cough). I started donning the costume while still on active duty, which led to my being the only officer, as far as I know, with a general's written permission to appear on national TV in wig and tights. I was, so to speak, Hamilton before Hamilton was cool, predating the brilliant Broadway show by about two decades. 
During that time, I've interacted with quite a variety of onlookers, ranging from school children to federal judges to bankers and general audiences. I have a very positive national reputation for my Hamilton work (Ed: hey! Modesty!), and I've enjoyed the interplay with audiences as they ask questions to which I reply as Hamilton, based on my extensive study of the man and his times.
One theme that has emerged from this work is what I call the paucity of real solutions to our nation's greatest questions. Indeed, that lack of resolution is why, I believe, my shows work for people. None of the major issues addressed at the Constitutional Convention in 1787 have been fully settled. We still argue about race and religion, regional rivalries, city and rural, rich and poor and more. We've certainly made progress, but we are far from resolving bigotry, poverty, and a host of other problems that also plagued the Founding Fathers (and mothers).
I was reminded of this lack of solutions by a couple of interesting news stories recently.  An excellent commentary by Vince Bzdek in Colorado Politics reviewed how the West itself may be ready to move into a dominant position, or at least a far more important position than we've had before, in our nation's politics. With two Coloradans running for president, and another seven candidates from west of the Mississippi, our lovely region of the country is very likely to get more attention on the national political stage, and that's a good thing. We are likely to have an important seat at the table, so to speak, as key issues are discussed and decided.
Which leads to a second article worth perusing in an issue of the Colorado Roundup. From the Longmont Times-Call, we learn about a recent action by a local government, Boulder County, to shut down new oil and gas drilling there. It's a temporary moratorium, unanimously supported by the county commissioners, ahead of a July 16 public meeting to hear arguments on the measure.
These two stories once again compel me to mount my rickety soapbox of idealism, that I might spout off about federalism, yet again. Regular readers may recall that two years ago this November I first mounted this soapbox, and have been regularly swinging away at the issue, especially in the American west, where it gets particularly thorny.
At first blush, my environmentalist nature causes me to support the action taken by the commissioners up in Boulder County. And, in theory, my Republican friends should all agree as well, that the lowest levels of government should make most of the decisions that impact the quality of life in the area. Right, my GOP friends? What? Not so much?
Well, there is another side to the issue, which gives me pause. With 64 counties in our lovely state, is it reasonable to ask the oil and gas industry (or any business) to follow up to 64 different environmental standards? If, say, Grand County, next door to Boulder County, were to decide on a very different standard for air pollution from drilling sites, will any of the pollution care as it drifts across the county line? I think not. So, does that mean that counties should not be able to have a say in how many drilling sites pop up? I think not, yet again, and those two thoughts are a bit orthogonal in their reasoning, likely resulting in the same type of squabbles between neighbors.
Hamilton, who argued that your basic rights should not vary by the geography of your birth, would find such county governments both petty and not helpful. But with the rise of western states' power politically, we as a region may find ourselves in a far stronger position relative to the two coasts of our nation. So, what is the future of Colorado and the West? 
Heck, I don't know. But I can't help thinking that some national influence is coming our way, especially if we manage to elect Bennet or Hick, or another westerner. Is federalism about to be redesigned with the West in mind? Western Democrats are different than their brothers and sisters on the coasts, and are more electable nationally, I'm quite sure. So, will we take a new federalism out for a test drive? I hope so, it will be an interesting ride.
Hal Bidlack is a retired professor of political science and a retired Air Force lieutenant colonel who taught more than 17 years at the U.S. Air Force Academy in Colorado Springs.