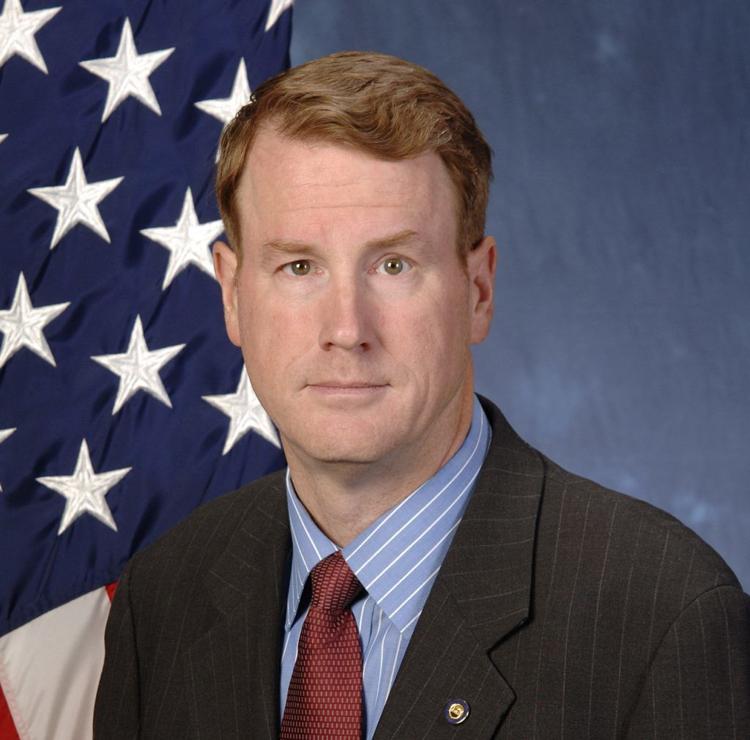 Two different Colorado Politics stories caught my eye this past weekend, both dealing with health care in Colorado. Oh, and I take the bold stance of being in favor of health. Pretty brave, eh?
Well, agreeing that health is a good thing may be about the only thing that unites Coloradans when the issue is health care. The first of the two CP stories reported by the remarkable Joey Bunch was on Governor Polis' recent speech on healthcare, wherein the governor bragged a bit about what's been accomplished here in the Centennial State. He noted the creation of the new Office of Saving People Money on Healthcare, which may not win the "concise name" award, but is an important step forward in battling the ridiculously high cost of health care in this state and in the United States as a whole.
The governor also noted that the Dems (let's be realistic, the health care moves in the last session were all Democrat-driven with essentially zero GOP support, which is a bad thing or a good thing depending on your own politics) passed legislation creating a reinsurance pool, aimed at reducing the cost of medical services in the more rural areas of Colorado. Polis also led on the effort to ask for a federal waiver, so that we could import cheaper Canadian medications here. Oh, and the insulin cost capping will be a real game changer for quite a few Colorado families.
The second CP story that I noted, reported by the excellent Jakob Rodgers, noted that Teller County is losing its only urgent care clinic, after nearly 40 years of serving the good people of Woodland Park and the surrounding area. This is a big deal, as it leaves the good people of Teller County in a tough spot — if they have a "not quite emergency" medical matter, they will have to decide if it is worth a trip to the local ER in Woodland Park, or if they should drive down the hill to Colorado Springs to find an urgent care facility. If they go the ER route, they might find themselves with a bill that starts at $1,500 for walking in the door, then adds up.
The clinic is closing for a number of reasons, mostly financial in scope. This trend of reduced rural health care access is a national problem. Back when I was working for Senator Bennet, rural health care for veterans was a huge issue with the VA, largely due to the VA's inability to find medical professionals — especially MDs who were willing to live and work in a rural area for the salary the VA could offer. This is especially true among family practice physicians, upon whom, in Woodland Park, increased pressure will fall with the closing of the urgent care clinic.
Back when I was a kid, spending summers on my grandparent's farm outside Manilla, Iowa (population: 776), I would occasionally need urgent care for things like stepping on a rusty nail or other minor owies. When such things occurred, Grandma would call up Doc Hennessey, the only doctor in town. I'd get in that same day and would get the tetanus shot or other care needed. Doc Hennessey came to Manilla after serving in WWII and never left, attending the births of 2000 babies and to the occasional clumsy kid on vacation, serving the locals for the better part of 60 years.
When Hennessey died in 2011, he left a void found in many rural areas, a critical shortage of family practice doctors. There are fewer and fewer medical school graduates choosing to be family practice physicians, usually because the big bucks are found in the specialties and sub-specialties of medicine. And as noted above, for the VA or any rural community, it's hard to find doctors willing to move to a more rural area. So, what's to be done?
I propose that Colorado (though I think this would be good nationwide) offer to cover medical school debt for doctors willing to be family practice docs in non-urban areas. Want to have your medical school debt paid? No problem — just serve in Delta County for five or more years. Want to be free of crushing debts? We'll see you in Mineral County.
Gov. Polis and the Dems in the legislature made a good start of improving healthcare in Colorado. But as all must acknowledge, the issue of location of care is also critically important. When I drive to my Colorado Springs gym later (and by "gym," I mean donut shop), I'll pass a half dozen urgent care facilities, because they can all flourish here. The good people of Ouray County should be able to find at least one near home.
So, let's get take a look at bribing (I mean encouraging) family practice docs to come to Colorado. They'll fall in love with the place, and who knows? Maybe there's a new Doc Hennessey out there, waiting to start.
Hal Bidlack is a retired professor of political science and a retired Air Force lieutenant colonel who taught more than 17 years at the U.S. Air Force Academy in Colorado Springs.