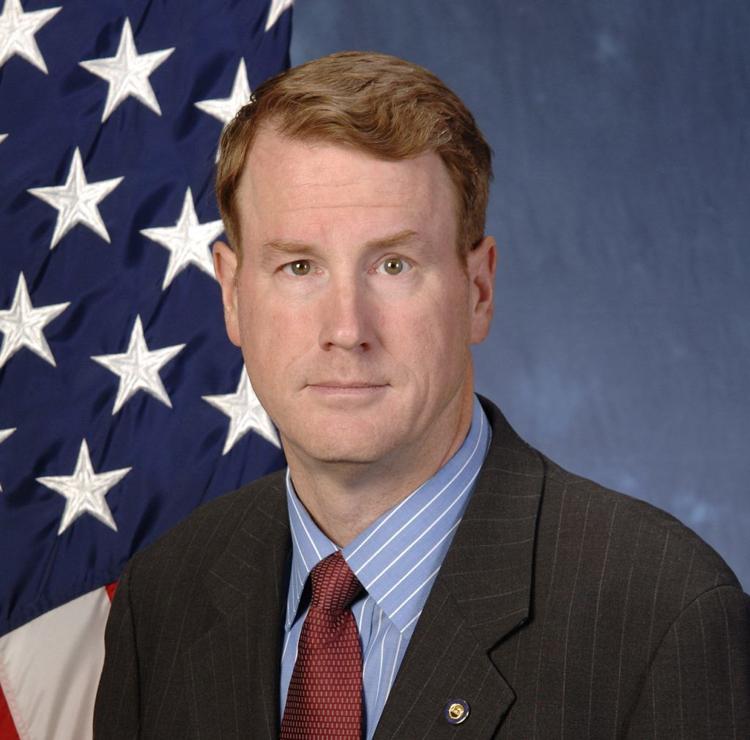 I like to say that the only candidate with whom I fully agreed on all the issues was, well, me, in my 2008 run for the U.S. Congress from Colorado's District 5. It's a cute saying, and it points to an important political reality — you won't really agree with any candidate on everything, so you have to make compromises when you vote. I have heard it said (by others, not original with me) that we should not think of voting as we think of a wedding (choosing someone we want to be with forever) but rather getting on a bus, in that you pick the one that gets you closest to your destination, and accept that it won't get you all the way there. 
And if I'm honest (which my kindly editor insists on), I must admit that I didn't even agree with myself fully when I ran. I was conflicted by certain issues, such as gay rights. Back in 2008, I was in favor of civil unions (and, frankly, getting the government out of the marriage business entirely) and now looking back I'm embarrassed that I didn't fully embrace gay marriage at that time. We learn, we evolve, which is a good thing, I think.
And so, as it was with the above bus ride, we of the Democratic ilk find ourselves forced to choose between two good men to be our party's nominee for the U.S. Senate. Both former Gov. John Hickenlooper and former House Speaker Andrew Romanoff are running hard, and unfortunately, we've seen some unpropitious TV ads attacking both candidates. As I have written before, I know both men a bit, and I like both of them. I'm quite sure that either would be a massive improvement over Cory Gardner, for many, many reasons. 
Back when he ran for governor in 2010, then-candidate Hickenlooper ran a very clever ad, taking showers fully clothed, to wash away the negative ads, while promising to never run one himself. Recently that ad has been used against him by the Romanoff campaign, in a new advert attacking Hick's character. That's a shame and I wish they hadn't gone negative. The purported ethics violations by Hick amount to, well, taking a ride in a fancy car and a ride in a likely fancier airplane, once each. The organization that was formed apparently to fire off a shotgun blast full of accusations saw 95 of the 97 claims dismissed by the ethics panel. The two that got Hick in a spot of trouble are the aforementioned rides. Not exactly Watergate here. Oh, and the ethics panel may have some ethics issues of its own, which further undercuts the alleged turpitude of the two rides, for which Hick was fined $2,750. And Hick certainly should be ashamed of his slave ship comment, which it appears he is.
I'm also not happy (Ed: grouchy today?) about the Hickenlooper-supporting PAC that launched an attack ad against Romanoff, focusing on a compromise he made as speaker of the House, dealing with immigration. Much like Hick and the issues noted above, Romanoff has made it clear he is not happy with his decision back in 2006 to compromise with Republicans on a rather harsh immigration bill. I'd like to see Hick denounce the ad (just as I'd like to see Romanoff withdraw and denounce his own "shower" ad), but this campaign seems to have taken an inauspicious turn that benefits, well, Cory Gardner. 
Gardner finds himself oft referred to as the "most vulnerable Republican senator," which is pretty spot on. Gardner, whom I do not know, but have often thought seemed like a nice guy, has sold his political soul to bind himself to Donald Trump. He sides with Trump, well, almost always, just under 90% of the time. Given that Trump has demonstrated that he is not, in any meaningful way, a true Republican (or an honorable person, or an honest person, or…), it seems incongruous that a man who called Trump a "buffoon" and said he'd write Mike Pence' name on the presidential ballot has now apparently decided that Trump is OK after all. And that makes me sad, as I much prefer principled opposition such as we saw from patriots like the Bills (former Govs. Owens and Ritter) during their political careers. 
Gardner needs all the help he can get, and unfortunately the two campaigns (or at least one campaign and a friendly PAC) have decided that going negative will somehow encourage voters to pick them. The Gardner campaign is no doubt keeping a careful record of all the negative things being flung back and forth for use in their own fall campaign. Expect to see ads coming soon from the Republicans attacking whomever wins the nomination on the 30th that include the words of these attack ads. That's both a shame and a mistake. We have two very good men running; we don't need the negative attacks. 
Hal Bidlack is a retired professor of political science and a retired Air Force lieutenant colonel who taught more than 17 years at the U.S. Air Force Academy in Colorado Springs.