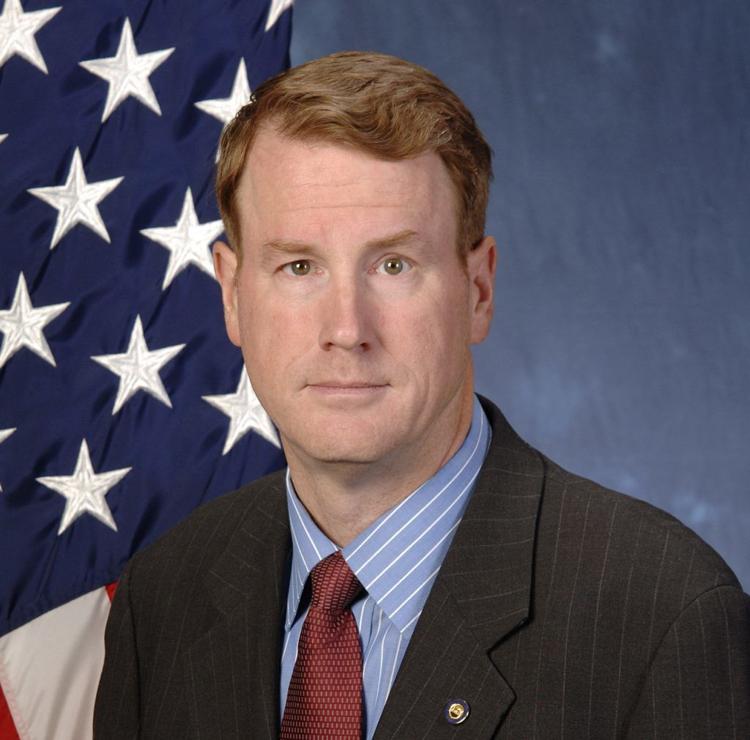 Like many Americans, I've spent the past few days remembering our 41stpresident, watching his memorial services, and pondering his legacy. Mr. Bush was not a perfect man, and I generally disagreed with him on politics, but he was a kind and decent person, a true gentleman.
After reviewing the stories on 41 at Colorado Politics, I noted another storyabout Gov. Hickenlooper adding staff in preparation for a likely presidential run in 2020. That article recalled Hick's unwillingness to run negative advertisements and his overall maverick style. Thus these two men represent an alpha and an omega of presidential politics, with one starting out and another having walked the final mile. I cannot help but think about both men, and how they strike me as similar in terms of dignity and honor.
Back in 1997, I spent my summer academic break from teaching at the Air Force Academy working on the National Security Council staff at the White House. For fun, I helped a buddy working in the presidential "advance unit" and ultimately found myself staffing the "presidential hold" room at a DC hotel, where then-President Clinton would come before a speech to business leaders. That day, President Bush was also scheduled to speak, and he arrived in my small room about a half hour before his talk. He and I spent that half hour chatting, which was an amazing experience for a poli sci professor. He told me of the first time he met an admiral in the Navy and was far more demonstrative and passionate than I expected, which was very impressive to see firsthand. At one point, I reminded him of a story I had heard from one of his staff, about a very kind gesture he had done for a person. I remarked that it must be wonderful to be president and know that by taking a few seconds of your time, you can create a very special moment in someone's life. Mr. Bush was deeply humble, and he denied he ever created such moments and memories.
After I returned to Colorado, I wrote to Mr. Bush, asking for a photo, and telling him that he had, in those few minutes, created a very special moment in my life, right then, for which I will always be grateful. A week later, I got that photo in the mail, along with a handwritten note on his personal stationary, which read: "Dear Hal, Your letter touched my heart. Even when one's been president, kind words do matter." I'm looking at that framed picture and letter right now, and I warmly recall his kindness and the honor of spending time with him.
I think our governor is cut from similar cloth. I've been around Mr. Hickenlooper a few times and have heard him speak to large and small groups. And while he and Mr. Bush likely didn't agree on too many policies, I think we are fortunate to have had a governor with a similar sense of duty and honor. I predict his campaign, when it finally starts, will continue his mantra of never speaking ill of opponents and presenting a positive front. Such a campaign would be refreshing and, frankly, it would be a test of how poisoned our political waters have become. Is it possible to run a positive and uplifting campaign and still win?
Mr. Trump ran a campaign based on fear and loathing – remember American carnage? I envisage a Hickenlooper campaign heading the opposite way, and I'd welcome that. But can it win? Is Donald Trump's anger, apathy, and amnesia style of campaigning a momentary setback for civility, or has Mr. Trump set the course for future successful campaigns? I sincerely hope it is the former, but I worry that I am, yet again, wrong.
President Bush was not without flaw, nor is our governor, nor is your humble columnist. But perhaps in 2020, we can see a winning campaign based on the positive. I believe John Hickenlooper to be a very good test for this notion, as it is becoming more and more apparent that the nation's political fortunes increasingly flow through the West in general, and Colorado in particular. Mr. Hickenlooper would appear well-placed to test the synergy of a positive campaign with western values and ideas. I look forward to watching events unfold, and I truly hope civility can return to presidential politics.
Hal Bidlack is a retired professor of political science and a retired Air Force lieutenant colonel who taught more than 17 years at the U.S. Air Force Academy in Colorado Springs.