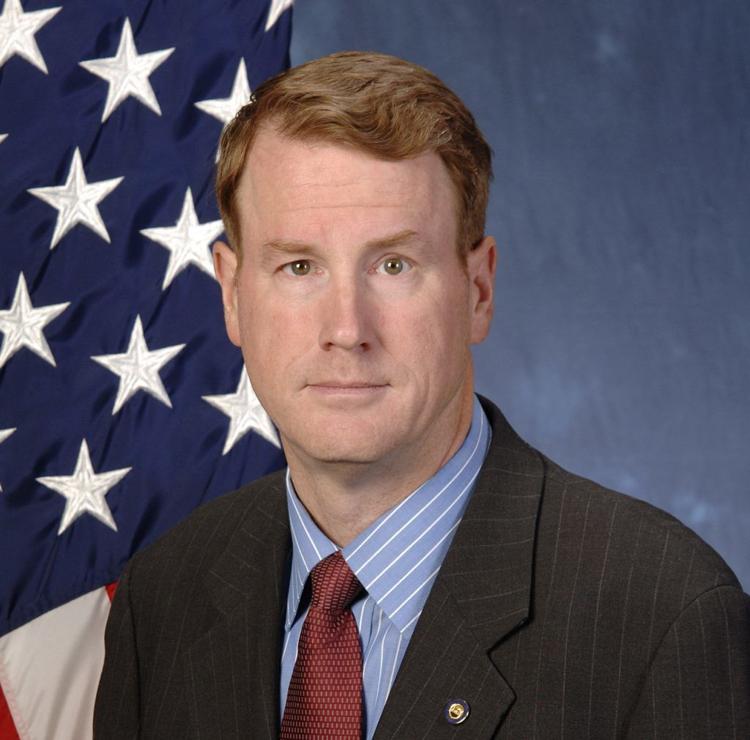 My long-suffering editor here at Colorado Politics prefers my columns to be about Colorado politics. Go figure. Happily, there is much going on this week, and I can absolutely write about politics here in our beloved Colorado (Ed: yay!). Heck I won't even mention the name "Trump" once in this column (Ed: except that you just did. Knock it off)
If there is anyone with a right to be nervous about upcoming elections, it is our junior senator, Cory Gardner. He's one of roughly two dozen GOP senators faced with running for re-election with some significant concerns about Mr. Trump (oops) polling at all-time low popularity, which follows a pretty significant blue wave in 2018. Senator Gardner has extra reason to be concerned, given the outcome here in Colorado last November. Statewide elected officials with an R after their names are as rare as a certain president's honest statements. Indeed, quite a few political commentators (I guess myself included now) believe Sen. Gardner to be the Republican at greatest risk to lose his seat in 2020. So clearly, it's likely that Sen. Gardner would be expected to do all he can to distance himself from the albatross in the White House.
Which is, of course, why he just endorsed Trump (Ed: you promised!) for re-election.
It seems that Sen. Gardner, for whom I usually have respect even when I disagree, has backed away from his relatively noble 2016 position of opposing his party's nominee. He now embraces the gent who has told over 8,000 documented lies since moving in to the White House. I find that disheartening, as it smacks of pandering to the GOP's base. And it's risky.
The main reasons I think Sen. Gardner should be nervous are two gents named Andrew Romanoff and Mike Johnston. Both high-profile Democrats pose an existential threat to a second term for Gardner. In a story on Colorado Politics yesterday, ace reporters Erin Prater and Ernest Luning tell us about Mike Johnston's decision to run for the Senate. This former state senator and teacher and principal is articulate and persuasive (Full Disclosure: I've had one conversation with Mr. Johnston at a political event a couple years ago. He was very nice.) Our intrepid reporters also noted that former Colorado Speaker of the House Andrew Romanoff is expected to announce a bid for the Senate before too long. (Even Fuller Disclosure: I know and admire Andrew.) And there are more folks running or expected to run.
These two heavyweight Dems have both proven to be good fundraisers, as well as being eloquent and passionate communicators. I was a tad amused by the state GOP's response, calling Johnston a loser for finishing third in the Dem primary for governor. I'd remind those folks that the winner of that race is now the sitting governor (Hi Jared!) and the person who finished second, Cary Kennedy, has been pretty successful too. The GOP is, I think, whistling past the graveyard.
One of the things I previously admired about Sen. Gardner was his distancing himself from our president during the 2016 campaign. Unfortunately, it now appears that such posturing was likely a political calculation and not a demonstration of character. It was fairly easy to find fault with Mr. Trump (Ed: you're backsliding) when Sen. Gardner did not find himself on the ballot. For 2020, it appears, the senator is more concerned with support from the core GOP base than with the moral high ground, and that's a pity. The CP story noted that currently Sen. Gardner and the president are thought of positively by only an identical 39 percent, not a good way to kick off the 2020 campaign season. I can't be sure if it was fear of a challenger from the far-right or some other reason that caused the flip, but I don't think he did his general election vote total much good by grasping for votes appearing to be more important to him than holding the moral high ground.
Perhaps it's my 25-plus year military career influencing me here, but I'm big on the concept of honor, and the idea of putting what is right before what is expedient. In the long run, Sen. Gardner's flip-flop on a matter of principle will be costlier than he imagines, especially given the Democratic field thus far. Welcome to the campaign Mike, and likely see you soon Andrew, Cory's waiting for you. He's the nervous-looking guy on the right.
Hal Bidlack is a retired professor of political science and a retired Air Force lieutenant colonel who taught more than 17 years at the U.S. Air Force Academy in Colorado Springs.