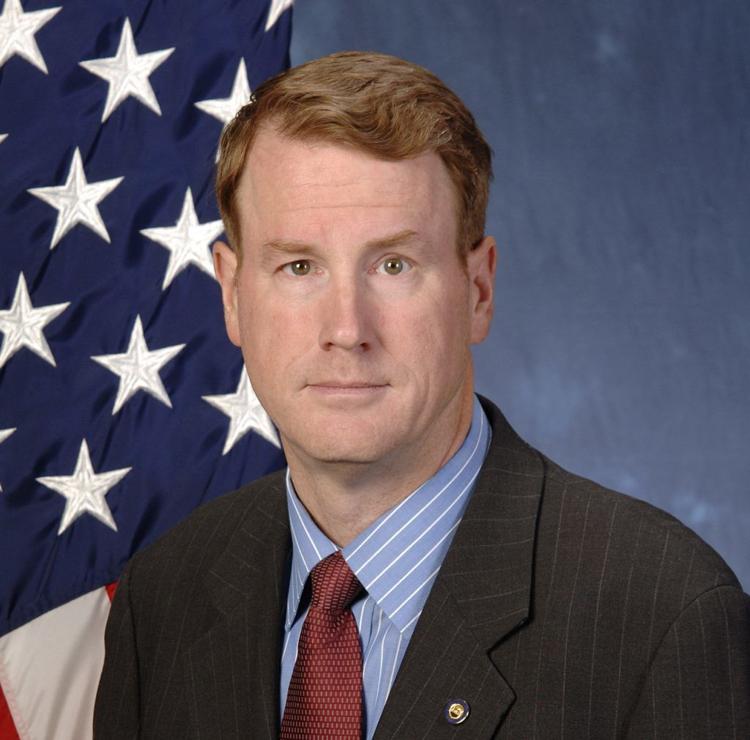 In today's column, I'm going to do something that will shock my kindly, if over-worked, editor (Ed: really?). I'm going to write a column that is entirely about Colorado politics (Ed: don't toy with me…).
A news report the other day offered a detailed look at the increasing number of Democrats who are either actively campaigning to run against Colorado's Republican U.S. Sen. Cory Gardner next year or are thinking about it. (Ed: so far, so good). And before I go any farther, let me be clear, just in case you were wondering, I have ruled myself out of a run for the Senate in 2020 (Ed: I'm sure that's a huge relief to both your likely voters).
But quite a few folks could say, as Mr. Lincoln once did, "the taste (for elective office) is in my mouth."
The report, by Colorado Politics, explores the reasoning behind such a large field of Dems already on the trail or soon to be here. It is, apparently, all about the big bullseye observed on Sen. Gardner's back since he announced his support of Mr. Trump for re-election. Now I've said before that I generally respected Sen. Gardner while also disagreeing with him on, well, pretty much everything. But the Trump endorsement is deeply troubling to me. In the 2016 election, Sen. Gardner called on Mr. Trump to withdraw from the election after the Access Hollywood tape became public. That showed, at least on the surface, a commitment to country before party. But it seems things have changed for Sen. Gardner, as he now finds himself among the most vulnerable of all GOP senators running for re-election in 2020. (Ed: wow, this is going well! All Colorado stuff!)
A number of factors are lining up against Sen. Gardner, including Colorado's turn sharply to, if not a pure blue state, certainly the very blueish shade of purple. When he defeated Mark Udall back in 2014, Sen. Gardner tapped into an angry and frustrated electorate, intent on change. But in 2020, we see nationally a profoundly unpopular and, frankly, dishonest president and we see Sen. Gardner rushing to now fawn over a man who thought taking kids from their parents was so trivial that agencies involved didn't even bother to keep complete records of which kids go with which parents.
People are angry with Mr. Trump and his acolytes, which makes Sen. Gardner's announcement rather, well, shocking. One of two things would seem to be going on. Either he has had some type of personality transplant, and he genuinely respects and admires Mr. Trump, or he has made a cold, calculated political decision that to win re-election in Colorado, he needs Mr. Trump's base to turn out for him. Regardless of which calculation he made, Sen. Gardner is wrong. He has lashed himself to the mast of a ship of state that is taking on a lot of water.
The simple fact that the Colorado Springs Gazette chose to run this same Colorado Politics story above the fold on Page 1 suggests that the Democrats might well be on the winning side of the next election, with formidable candidates vying for the nomination. Now, it's way too early to make predictions as to which Dem will win the nomination in 2020, but the short list includes some well-known names and some less well-known folks who could become quite strong candidates. Mike Johnston and Andrew Romanoff already possess the statewide name recognition needed to run a strong campaign within the Democratic Party. (Full disclosure, I know both men, Andrew more than Mike, and I like them both very much.) Other candidates mentioned include former state House Speaker Crisanta Duran and current U.S. House members Joe Neguse and Ed Perlmutter, both of whom have demonstrated the ability to fundraise and win. And might former Gov. John Hickenlooper dip his toes in Senate water, if he decides he doesn't really like spending weeks in New Hampshire? Could be.
The bottom line, at least to me, seems to be that Senator Gardner has badly miscalculated the impact of jumping on the Trump bandwagon, which may turn into a sinking ship, if I may be allowed to seriously muddle my metaphors (Ed: no, don't do that anymore). Perhaps fear of a primary challenge from the far right seems more worrisome to Sen. Gardner than does explaining in the general election why he supported the president.
Regardless of his thinking, I suspect that come November of 2020, Colorado will turn bluer, and the albatross of the Trump re-election campaign will be the final straw in his defeat (Ed: hey, I specifically told you, no more muddled metaphors. Now go sit in the corner and think about what you did.).
Hal Bidlack is a retired professor of political science and a retired Air Force lieutenant colonel who taught more than 17 years at the U.S. Air Force Academy in Colorado Springs.
Editor's note: This piece was updated at 12:49 p.m. on Feb. 20 to correct the spelling of Johnston's last name.