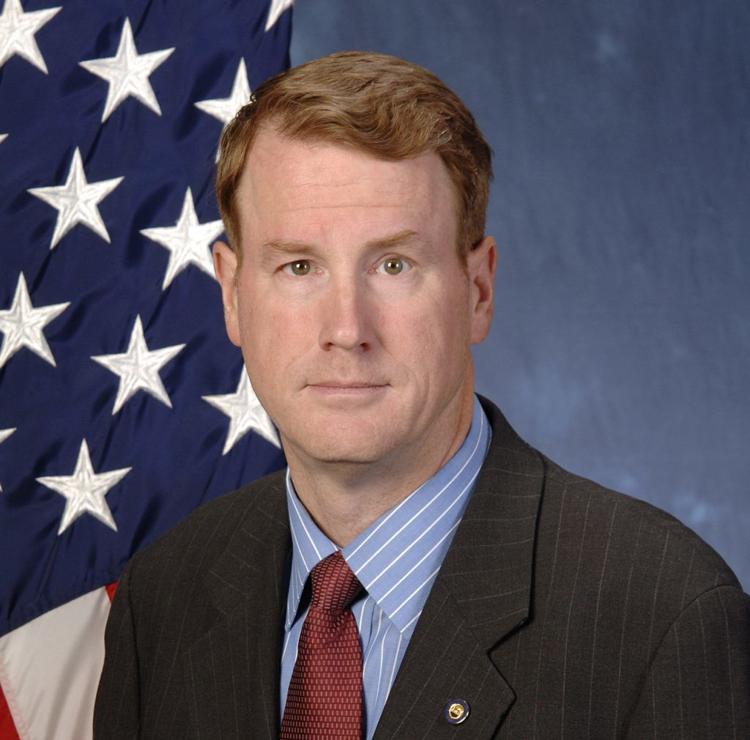 My last day in uniform, after more than 25 years of active duty, was May 31st, 2006. I was teaching at the AF Academy, but after the death of my first wife, I'd also trained up in an area I had always been very interested in, law enforcement. I would teach during the day and be a patrol cop nights and weekends. It was some of the most enjoyable work I did in the Air Force and I think the young Airmen I worked with enjoyed having a Lt Colonel out on patrol with them. I found the work rewarding and fascinating, and therefore chose to have a final shift as a cop be my last day in uniform. It was the aforementioned last day of May, and I helped provide security at the graduation ceremony. It was a time of very mixed emotions, as I ended my military career, here at home in Colorado. I was, and remain, proud to have served, but I was also, on a personal level, not entirely happy with one of the main folks I was to, in part, protect. You see, the speaker at the 2006 graduation at USAFA was none other than the then-Secretary of Defense, Donald H. Rumsfeld.
And while my military duty was clear, I confess to not thinking much of Mr. Rumsfeld and his work as architect of the Iraq War. I felt he rather bungled that in ways that impacted our society but also my beloved Air Force. But, of course, I carried my weapons and was prepared to use deadly force should it be required. Happily, the day went fine, there were no criminal or terrorist acts committed, and at the end of a long day, I went home and took of my uniform for the last time. A powerful day.
I was reminded of that day by the recent actions of our president and the now-departed secretary of defense, James Mattis. You will recall that as a candidate, Mr. Trump famously claimed to "know more about ISIS than the generals." The president's actions recently in Syria, and the resultant resignation of a distinguished military leader, do, I hope, give you pause. Secretary Mattis, a man of unquestioned military service and honor, wrote an eviscerating resignation letter which it appears Mr. Trump did not initially read, until others pointed the comments out to him. So now, the final expert military leader has left the administration, early.
I mention the above because I hope that you, gentle reader, will appreciate the role Colorado plays in our national defense, and why we here in the Centennial State should be particularly alarmed by a reckless POTUS. There are seven strong reasons Coloradans should care, and they are the seven military bases or posts within our wonderful lands. In particular, I draw your attention to the A.F. Academy and Fort Carson, both in Colorado Springs.
The Air Force Academy produces roughly 950 new officers each year that take their places in the U.S. military, while Fort Carson serves as the home for thousands of combat soldiers deployed around the world. These young men and women are the core of what keeps this country safe and your rights secure. Thus, it is deeply troubling to see a president with such little command of use-of-force doctrines and who can't be bothered to read up on it.
The military bases in Colorado contribute to national defense in many ways, including counter-terrorism, power projection, and humanitarian/disaster relief. But most importantly, these bases are peopled by men and women ready and willing to risk their own lives to protect our nation. I'm enormously proud to have been one of them, and I am deeply troubled by the lack of depth on military issues demonstrated by Mr. Trump.
On my last day of active duty, I looked over at Mr. Rumsfeld from my post, a few feet away, and I remember thinking about what a great country we are where a military officer (little old me) can have a different political point of view, but also where my fellow troops and I respect the office and the process, and those lawfully appointed over us. I would not have hesitated to protect Mr. Rumsfeld had something happened, despite my strong disagreement with him.
And so, on this New Years Day, let's celebrate Colorado's role in protecting the nation, as well as thanking the men and women around the globe who stand watch every day for our safety. I don't think the president understands what you do, but I do, and I am grateful. You might say I know more about the military than the president. But if you do, it will be labeled "fake news."
Hal Bidlack is a retired professor of political science and a retired Air Force lieutenant colonel who taught more than 17 years at the U.S. Air Force Academy in Colorado Springs.