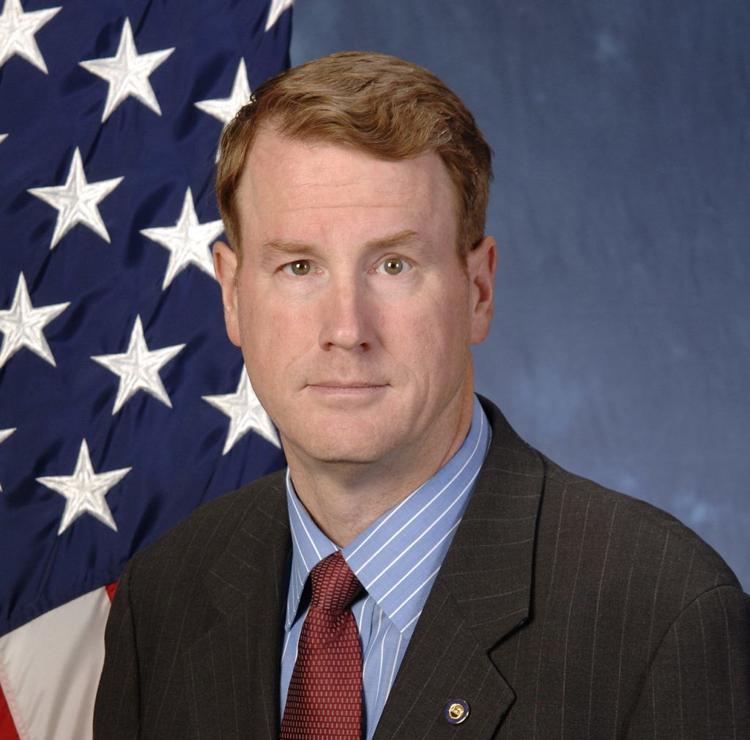 You likely have heard the one, if you are over a certain age, about even blind pigs finding truffles from time to time. To convert that to what you young people say today (ed: ok, boomer), sometimes policies may have a particular goal, and yet may end up having an impact either very different or perhaps even completely unthought of, when implemented. I thought of these truisms when I read the Colorado Politics story about the Bureau of Land Management's plan to move its official headquarters and a big chunk of its staff to Grand Junction.
I've railed from atop my rickety soapbox of idealism on a number of occasions. I find the current administration and our own U.S. Sen. Cory Gardner to be part of a dangerous wing of the Republican Party — a wing that believes government is inherently evil and dangerous and should therefore be reduced as much as possible. These folks basically deem all federal laws and regulations to be unreasonable burdens on their lives. Thus, we see the Trump team reducing and, in some cases, eliminating restrictions on how much coal sludge can be dumped into public waterways. Therefore, it was not a great shock to me when Gardner announced a Trump administration decision to move the bulk of the BLM to Grand Junction. Gardner was allowed to announce the move (and therefore implicitly take credit for the decision) in hopes of upping his re-election chances. 
The Gardner announcement stated that at least 27 BLM staffers would be relocated from the Washington, D.C. HQ to Grand Junction, along with roughly 55 others being sent to Colorado offices, though the actual head of the agency gets to stay in D.C. Over 200 other staffers will be sent to other state offices, and about 60 stay in Washington. 
A cynical person might say this was yet another agency-killing effort by radical right politicians and staffers who seek to hurt federal agencies' abilities to regulate. They might point to the similar move ordered by the Trump folks to transfer two Dept of Agriculture agencies from D.C. to Kansas City. As in the Colorado case, it is argued, the Trumpers hope that demoralized workers will quit rather than move out into the, well, at least from a DC perspective, boondocks.
The downsides of such moves are many. In a government wherein you really do want to be in the room where it happens, staffers in Grand Junction will find themselves marginalized and less effective, as they are on the speakerphone end of too many important meetings. The chats that occur over the course of the day, in restrooms, over lunch tables, etc., will be lost, as will some of the agency's ability to provide information (as they are not allowed to directly "lobby" members of Congress) to elected officials deciding things like budgets and responsibilities.
I suspect that all that is true. I don't for a minute think that Mr. Trump or his minions care a whit about BLM issues, wildlife, pollution or a myriad of similar concerns. I strongly question the administration's motivations, and I distrust their motivations entirely.
That said, welcome to Grand Junction.
The aforementioned blind pig may have found a very nice truffle in a lovely city in western Colorado. I personally am very fond of Grand Junction. When I was working for U.S. Sen. Michael Bennet, I made a couple of trips to GJ to support the staffers based there with veteran issues and such. It's a lovely town, and a lovely place to live. And while there are no Smithsonians located there, and I suspect the dining opportunities are more restricted, I think the folks transferred will enjoy their time there, especially when compared to the roasting that happens every summer in D..C.
And, importantly, it actually does make sense, though not to the degree that Gardner declares, to have the BLM work out of the western US. That is, after all, where much of the land the BLM oversees is located. Having been a D.C. staffer (albeit during my time as a military officer, so it was a bit different), and having lived in the West, I can attest to the value of being near the people you serve.
All too often, the BLM is seen as being in an adversarial relationship with some groups, especially ranchers. Being located near each other may well give both sides the opportunity to get to know each other to a degree impossible when 2,000 miles separates you. Perhaps the ranchers will see that government workers are not all a bunch of bums with no work ethic, and perhaps those same staffers will come to understand that most ranchers are deeply committed to the land they tend, though with a different point of view.
So, to sum up, the BLM move may accidentally prove to be a good idea. Time will tell, or perhaps truffles will.
Hal Bidlack is a retired professor of political science and a retired Air Force lieutenant colonel who taught more than 17 years at the U.S. Air Force Academy in Colorado Springs.