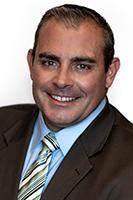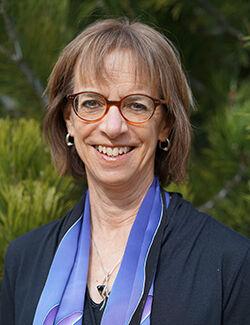 As county commissioners, we know the work and commitment it takes to put good public policy together, build consensus and get something approved.
As county commissioners in two of Colorado's largest counties — and areas impacted significantly by climate change — we especially appreciate how hard it is to put together policies that address climate change, air quality, clean energy and environmental justice.
That's why we're so grateful — and impressed — with Colorado U.S. Sen. John Hickenlooper's "stick-to-itiveness." We all know the story of President Joe Biden's original proposal and months of negotiations with West Virginia U.S. Sen. Joe Manchin. We also know that Sen. Hickenlooper played a key role in this current effort, with his typical optimism that something could be done, and ability to keep people talking and bring people together. Colorado's senior U.S. Sen. Michael Bennet was also key to making sure this bill came to fruition after tough negotiations.
Both of Colorado's senators understand climate change and that our air quality must be improved. We're thankful that both of our senators stood out because our state understands first hand just how costly climate change has been and could continue to be without bold action and critical investments.
This bill will reduce the deficit, help fight inflation, lower energy costs, increase clean energy production and cut carbon emissions by roughly 40% by 2030. It also will allow Medicare to negotiate drug prices (finally!), caps out-of-pocket costs and lowers Affordable Care Act (ACA) health-care premiums for millions of Americans. With no new taxes on middle-class families, this bill begins the important work of making the biggest corporations and ultra-wealthy pay their fair share.
Though this bill is far from perfect, it does make the largest investment ever to fight climate change. Some of the highlights of this bill include saving families hundreds of dollars each year on their energy bills, strengthening our electric grid by making it more resilient and more energy independent, and will also make purchasing an electric car more affordable for middle class and low-income people. It also works to help curb pollution from one of the largest contributors to climate change — methane pollution from oil and gas production.
In the past, previous investments and programs have too often left behind communities of color or disproportionately impacted communities. The Inflation Reduction Act helps reverse that trend. We know these front-line communities bear the brunt of climate change and toxic pollution and this bill will provide helpful tools to make these communities healthier, both environmentally and economically.
So, how does this bill tackle inflation? Looking at the clean energy portion alone on this bill, it's easy to see how. We are seeing increased energy prices accounting for almost half of the increase in inflation in June. Yes, the war in Ukraine is contributing to this increase, but oil companies pulled down record profits  in the first quarter of this year (when markets were the most destabilized), yet gasoline and diesel prices have stayed high even as the price of crude oil has dropped.
Additionally, climate impacts and disasters help fuel inflation by destabilizing commodity supply chains, destroying crops and generally disrupting the economy. The U.S. experienced $20 billion in disasters last year, and in the first half of 2022 we've already seen nine billion-dollar extreme-weather and climate events.
We need to stop tripping over our own feet. Making these investments now will help cut costs, reduce inflation and decrease our deficit.
This is a good deal for America, for Colorado and for our communities. We urged President Biden to sign this critically important bill, which he did on Tuesday, so that Colorado and the entire country can make progress fighting and managing climate change. The tools and resources in this bill will make our job, as local elected officials, much easier. We know real progress can be made for not only our Adams and Boulder County residents, but for the entire state.
Steve O'Dorisio serves on the Adams County Board of Commissioners, and Claire Levy serves on the Boulder County Board of Commissioners.