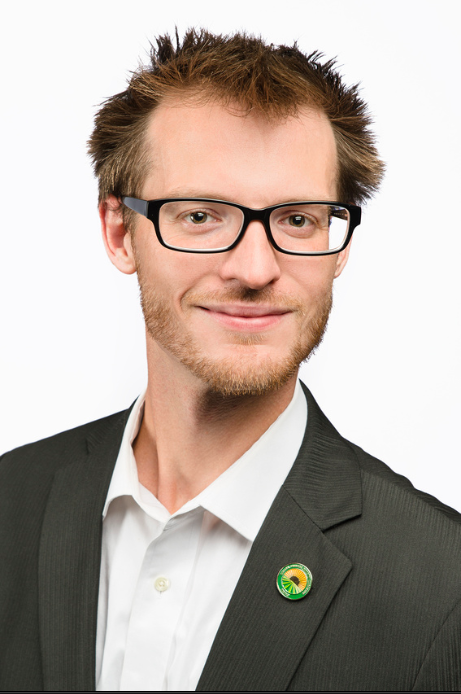 Since the start of November, there has been a string of violent, apparently coordinated robberies in southeast metro Denver. In each case, the assailants threatened the lives of store employees to coerce access to the potential thousands of dollars worth of product and cash on hand. So far, one Colorado news outlet has reported on the crime spree, which has evoked an official warning from Denver police and feelings of discomfort and fear among the state's industry heading into the holidays.
Colorado's cannabis community finds itself especially susceptible, with year-ending gift buying on the rise, to these violent crimes. The very real dangers of operating a business in the cannabis space was illustrated in a grizzly manner in 2016 when Marine veteran Travis Mason was executed in a robbery of a dispensary he was employed to secure. Since then, Denver police have issued official bulletins, noting an "​uptick in burglaries at marijuana facilities​."
While research shows that the areas near dispensaries actually ​experience a decrease in crime​, a ​2015 study found that half of all cannabis dispensaries​ are robbed or burglarized, with thieves making off with an average of $20,000-$50,000.
Dispensary workers in Denver are currently having staff training sessions on what to do in the increasingly likely event of an armed robbery occurring at their store, while cannabis trade publications are printing ​survival guides​. Industry security experts are reviewing safety protocols at cultivation and manufacturing facilities and making broad ​enhancement recommendations​, generally at considerable cost to the operator The suggested upgrades range from bulletproof walls to steel-lined and reinforced entry doors.
While in the current climate it may seem necessary to build a proverbial bunker, it is much easier to directly address the root cause of the crimes.
Cannabis businesses are at an increased risk for robbery because federal regulations force many operators to exist in an all-cash environment with little access to banking or financial services. A wealth of cash on hand, without access to banking, makes the places where it is stored vulnerable to burglary, whether it is a dispensary, a grow, or under a budtender's mattress in a shoebox because their accounts were locked out — ​again​.
Colorado 7th Congressional District U.S. Rep. Ed Perlmutter has been working hard toward a sensible solution for years, and in March 2019 introduced the ​Secure and Fair Enforcement (SAFE) Banking Act​. This piece of legislation seeks, simply, to provide safe harbor from the federal government for financial institutions to work with the legitimate cannabis industry without concern or crackdown.
It seeks to give cannabis employees and owners the same sense of security that every other American has, knowing that their finances are safe within a bank.
This landmark piece of legislation made history in September when — the very week the impeachment inquiry was announced in the U.S. House — the bill received a historic floor vote. For the first time in American history, Congress deliberated and cast its ballot on a piece of cannabis legislation, passing it with overwhelming bipartisan support. Garnering votes from both sides of the aisle, including almost 100 from Republicans while D.C. found itself broiling with partisan battling over impeachment, cannabis unified the city for one brief moment.
An important precedent stands to be set with the bill now moving in the Senate.
Since the 1970 Controlled Substances Act began formal cannabis prohibition, there has never been a federal government as open to reforming the legislation. Even staunch prohibitionist Senate Majority Leader ​Mitch McConnell of Kentucky has recently met with cannabis industry representatives and is showing signs of support for specific changes to cannabis's outlaw status.
While more-broad legislation, like New Jersey U.S. Sen. Cory Booker's Marijuana Justice Act, would de-schedule and regulate cannabis, allowing states to erect and maintain their own markets, SAFE Banking will act as the proverbial canary in the coal mine. By showing where lawmakers truly stand on cannabis policy reform, SAFE Banking will enable advocates to focus their attention more productively when lobbying for comprehensive cannabis regulations.
In 2012, Colorado voters overwhelmingly voted to legalize adult-use cannabis, and after the sky failed to fall on the Rockies, many other states have chosen to follow suit. Establishing a bi-partisan foothold for federal cannabis legislation will set the precedent necessary to pass a larger undertaking.
Facing a 13-point deficit in the ​2020 U.S. Senate race​ for his seat, Colorado's U.S. Sen. Cory Gardner is facing a difficult uphill battle to win re-election. It has already been suggested that his positive track record of working to bolster the industry ​that he once opposed​, could make the difference. As one of the senators who introduced S.1200, and as a representative of the state that started the adult-use cannabis revolution, Gardner has a responsibility to get this done.
"Congress began to take its head out of the sand," he said the day the bill was voted out of the U.S. House. "The Senate should move forward with the SAFE Banking Act and deliver it to the president for his signature."
The Senate should. If for no other reason than the safety of Colorado's cannabis industry employees.