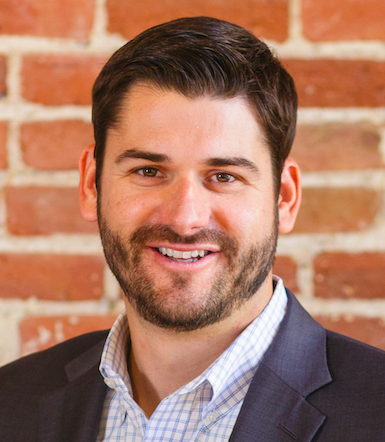 Children sitting in second-grade classrooms today will graduate from high school in 2030. That's only 10 years away, but we can't predict what kind of world we need to prepare them for. Experts say roughly 85 percent of the jobs that will be available in 2030 have not been invented yet.
Jordan Tehranchi is already in the workforce. He starts his day just like any other professional at HomeAdvisor — he walks through the doors around 9:00 a.m. to work through emails and the back end of the company's website and user portals. There is nothing flashy or unusual about his work.
Except that Jordan is 17 years old.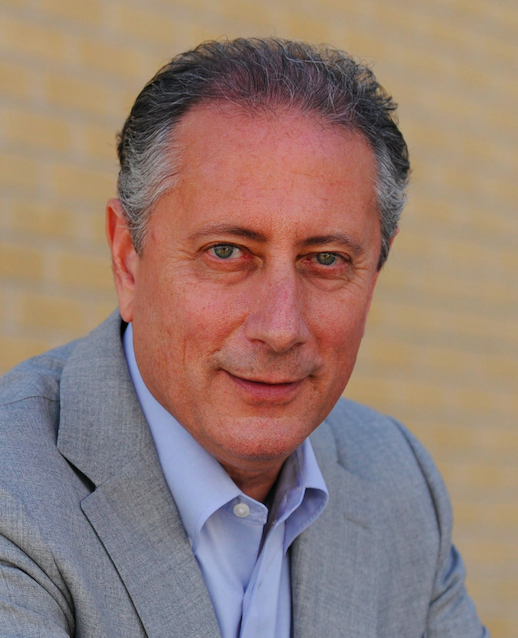 In his second year of a three-year CareerWise apprenticeship, Jordan started this job as a senior in high school. He started by working in the call-center support and quickly moved to solving more advanced information technology-related problems. Soon, he will work on even more complex IT issues and could become a Windows administrator. His goal is to earn a degree in computer science.
In today's ever-evolving economy, employees and students must learn essential soft skills (such as communication, teamwork, and problem solving) and technical skills (such as coding and software design) to thrive in the workplace. A professional apprenticeship like Jordan's delivers rigorous, relevant education through experiential learning — learning which isn't always available in the four walls of the traditional academic classroom.
Innovative employers across Colorado such as Pinnacol and Frontier Airlines are also leveraging this model to take an active role in developing the young workforce they need to remain competitive. But, we know there are obstacles that make it difficult for students to participate in and complete work-based learning such as an apprenticeship; those obstacles include scheduling, transfer of credit, seat-time restrictions and transportation.
However, these are not unsolvable issues.
Business leaders and coalition partners are ready for real solutions. The College Credit for Work Experience bill, HB20-1002, would enable students like Jordan to earn post-secondary academic credit by demonstrating competencies learned through their work-based learning. We applaud the bill's sponsors — Democratic Rep. Barbara McLachlan, Republican Rep. Mark Baisley, and Democratic Sens. Rachel Zenzinger and Tammy Story — for their leadership.
The time is now for this legislation. In 2019 the Department of Higher Education reported that only 36 out of 100 enrolled students will earn a degree or credential in four years. And even after six years, only 57 students out of 100 will graduate.
Currently, only pockets of our state have transfer-of-credit policies that benefit students with work experience. This policy would create a uniform standard of transferable credit for learning from the workplace.
Right now, students like Jordan are forced to make tricky tradeoff decisions between time on the job versus time spent in the classroom. The benefits are enormous under this proposal: students will be more likely to complete their postsecondary education; their total cost of tuition will be decreased, and they will gain invaluable practical experience.
College Credit for Work Experience is not just about helping high school students. It has significant implications for the 400,000 adults in the workforce who have earned some postsecondary education but not the corresponding credential, according to the Colorado Department of Higher Education. This legislation will make it easier for current members of the workforce to earn credentials and contribute to our economy.
But just as important as awarding credit is making sure that the experience leveraged to earn it is quality. To that end, the policy was written to set a high bar for postsecondary academic credit. Applicable work experience is required to be from the last 10 years, and a learner needs to demonstrate mastery of critical thinking or basic math skills — likely through completion of an industry credential or portfolio assessment — to receive the credit.
Supporting and passing College Credit for Work Experience will help provide more Coloradans more opportunity for career advancement, growing our middle class and making our economy stronger and more equitable.
The legislation already passed the House Education Committee with unanimous support. Republican Rep. Colin Larson called it a "watershed moment" for the General Assembly. He predicted the legislature would look back on this law as a pivotal moment in addressing the future of work and the realities of a dynamically changing workforce.
On behalf of our employer networks and more than 200 business and civic leaders who signed a letter of support, and every citizen whose career opportunities would be multiplied by its adoption, we strongly encourage the General Assembly to pass this bill and send it to Gov. Polis' desk.
Scott Laband is the president of Colorado Succeeds, a 501(c)(3) non-profit, nonpartisan coalition of business leaders focused on improving the state's education system. Noel Ginsburg is the founder and CEO of CareerWise Colorado, a nonprofit organization dedicated to building the middle class by closing the skills gap through modern youth apprenticeship.