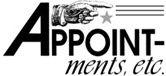 BIPARTISAN REDISTRICTING COMMITTEE SELECTEDHouse Speaker-designee Frank McNulty, R-Highlands Ranch, Senate President Brandon Shaffer, D-Longmont, Senate Minority Leader Mike Kopp, R-Littleton, and House Minority Leader Sal Pace, D-Pueblo, announced their appointments last week to serve on the joint legislative committee tasked with drawing Colorado's congressional lines.The Joint Select Committee will have 10 members: five Democrats and five Republicans. Speaker-designee McNulty and President Shaffer appointed three members each. The House and Senate Minority Leaders each appointed two members.
Serving on the Committee from the Senate will be Co-Chair Sen. Rollie Heath, D-Boulder, Sen. Gail Schwartz, D-Snowmass, Sen. Morgan Carroll, D-Aurora, Sen. Greg Brophy, R-Wray, and Sen. Mark Scheffel, R-Parker.
Serving on the committee from the House will be Co-Chair Rep. David Balmer, R-Centennial, Rep. B.J. Nikkel, R-Loveland, Rep.-elect Don Coram, R-Montrose, Rep.-elect Dan Pabon, D-Denver, and Rep. Ed Vigil, D-Alamosa.
"Colorado's state constitution specifically states that congressional districts should be drawn by the Legislature," Balmer said. "We are going to work hard during the 4-month session to finish the job and pass a redistricting bill.  It's our job, and we should not leave it to the courts."
Balmer points out that finishing the redistricting process during the 2011 Regular Session would save taxpayers the additional expense of calling a Special Session to resolve redistricting issues. According to legislative research, foregoing a redistricting special session during the summer of 2011 would save taxpayers about $181,780.
"We have an opportunity to save Colorado taxpayers significant money," Balmer said. "I'm confident that we can involve all 100 Legislators and the public in a bipartisan effort.  We need to lay aside partisan battles and pass a map that is fair for all of Colorado."  
 The committee will be tasked with holding at least one public hearing in each of Colorado's seven Congressional Districts to hear public testimony. Additionally, the committee will evaluate proposed maps, seek public feedback, and make recommendations to the General Assembly.  
STAPLETON APPOINTS BRETT JOHNSON DEPUTY TREASURERTreasurer-elect Walker Stapleton has announced the appointment of Brett J. Johnson of Denver — a public finance professional and current finance manager at the Governor's Energy Office — as Deputy Treasurer.
"Brett has broad, solid experience in public finance at both the state and local levels as well as in the private sector," Stapleton said. "He will be a strong partner in the Treasurer's Office as we work every day to responsibly manage state funds and protect the interests of Colorado taxpayers."
As finance manager at the Governor's Energy Office, Johnson oversees all finance-related programs, and is the developer of a multi-million-dollar commercial loan program to promote energy-efficient retrofits and companies creating renewable energy jobs. In addition, he is credited with spearheading innovative public finance projects that created incentives for private-sector investment and saved taxpayer dollars.
In addition, as a senior financial analyst at the City and County of Denver, Johnson served as an integral resource for all city agencies and departments on any finance-related transactions and oversaw the $6 billion debt portfolios of the city and Denver International Airport. 
From mid-2005 through December 2006, Johnson served as political director of the Colorado Republican Party, and prior to that he worked as a legislative assistant for U.S. Rep. Bob Beauprez in Washington, DC. 
Johnson begins his duties on January 11, the day Stapleton is sworn in.
GOMEZ PICKED AS HUD'S ROCKY MOUNTAIN DEPUTY REGIONAL ADMINISTRATORThe U.S. Department of Housing and Urban Development hasannounced the selection of Daniel R. Gomez, Jr. to serve as the Deputy Regional Administrator for the six-state Rocky Mountain Region which includes Colorado, Montana, North Dakota, South Dakota, Wyoming and Utah.
"I am pleased that Dan Gomez will be our deputy regional administrator during this important time of economic challenge and opportunity in our nation's history," said Regional Administrator Rick Garcia. "His experience, leadership and the comprehensive understanding of the HUD programs he has will greatly benefit the communities we serve, our industry partners and our employees."    Gomez's DRA appointment takes place immediately. He will be responsible for advising and helping the regional administrator to ensure HUD's Region VIII Office meets the agency's mission, goals, and performance measures in the delivery of services, products, and programs in:  Community Planning and Development; Fair Housing and Equal Opportunity; Federal Housing Administration:  Single Family and Multifamily; Public and Indian Housing, and Office of Sustainable Housing and Communities, which span 48 basic housing related programs and comprise over $47 billion in regional HUD  investments.
Previously, Gomez served as the Director of the Processing and Underwriting Division for the Denver Single Family Homeownership Center serving a 17-state jurisdiction. As Director of Underwriting, he oversaw and managed the processing more than 1.4 million FHA mortgage insurance endorsements, totaling more than $207 billion in new FHA mortgage insurance in force.
Gomez joined the Department by way of the Outstanding Scholars Program, as a management intern in 1991; and served as a Program Analyst in the Office of Counsel for 10 years. From 2001 to 2006 he worked in HUD's Denver Multifamily Hub as its chief underwriter for multifamily insured programs.  During his time as chief underwriter, he oversaw the endorsement of more than 120 multifamily projects, adding upwards of 6,500 units to Region VIII housing stock that accounted for well over $500 million new FHA mortgage insurance in force.
Gomez earned a Bachelors of Science degree in finance from the University of Northern Colorado. He completed Housing and Community Development Executive Training program at the University of Maryland, College Park and the Public Trust Officers for Leadership Program at the John F. Kennedy School of Government, Harvard University.
BIRCH NAMED HEAD OF HEALTH CARE POLICY AND FINANCINGGov.-elect John Hickenlooper announced Friday, Dec. 31, 2010 that Sue Birch will be executive director of the Department of Health Care Policy and Financing, which administers the Medicaid and Child Health Plan Plus (CHP+) programs as well as a variety of other programs for Colorado's low-income families, the elderly and persons with disabilities. In September 2010, there were 541,285 clients in Medicaid and 69,973 clients in the CHP+ program. Birch is now the Chief Executive Officer of the Northwest Colorado Visiting Nurse Association in Steamboat Springs. She also helped start Club 20's Health Care task force, which focused on Western Slope health care challenges. The task force evolved into Healthy 58, uniting 58 non-metro counties from the state on improving health care. "Sue Birch has made herself an expert on how to provide medical care in rural areas with limited budgets," Hickenlooper said. "Her regional and collaborative approach will serve well to address health care issues on a statewide basis." Birch has worked the past 17 years for the Northwest Colorado Visiting Nurse Association, expanding programs, developing strategic partnerships and strengthening the association's operations. The agency is moving into a nurse-led model of integrated community health services including primary care, home and hospice care, public health and aging services.  Before moving to Northwest Colorado, Birch served at Georgetown University Hospital and in a variety of progressive nursing roles with Kaiser Permanente in Colorado. She is a trustee of the Caring for Colorado Foundation, and the Colorado Health Institute and a past president of the Home Care Association of Colorado.
Birch recently completed an appointment to the National Advisory Committee on Rural Health and Human Services, had a Bonfils-Stanton Foundation Livingston Fellowship and the Robert Wood Johnson Executive Nurse Fellowship. She earned a nursing degree and a master's degree in business administration, both from the University of Colorado. DEORA NAMED DIRECTOR OF GOVERNOR'S ENERGY OFFICEGov.-elect John Hickenlooper announced last week that TJ Deora will be director of the Governor's Energy Office. The GEO's mission is to lead Colorado to a New Energy Economy by advancing energy efficiency and renewable, clean energy resources.
Deora now leads state and regional policy advocacy efforts for Houston-based Horizon Wind Energy's government affairs team, focusing on promoting investment-friendly environments for renewable energy.
"Colorado is clearly a global leader when it comes to wind, solar and other sources of renewable energy," Hickenlooper said. "We are excited to have TJ Deora join our team as we continue to find ways for the energy industry to grow, create jobs and help boost our state's economy." Deora, who lives in Denver, recently led Horizon's early-stage project development efforts in the Rockies and worked in Colorado's Kit Carson, Cheyenne and Baca counties. He helped found and served as co-chair of the Colorado Renewables and Conservation Collaborative, a voluntary working group of conservation groups and wind developers writing best practices for siting of wind farms. Deora also served on the boards of the Interwest Energy Alliance, the Colorado Independent Energy Association and Renewable Energy New England. Before joining Horizon, Deora was a consultant with McKinsey & Company's energy practice, based in Washington, D.C., serving utility and industrial clients. He earlier worked for Calpine Corp.'s energy trading group in Houston, analyzing the performance of its fleet of natural gas-fired power plants and guiding trading strategy. Deora started his career as a engineer for The Dow Chemical Co., working there for seven years in engineering, operations, research and development, and business development roles. He earned a bachelor's degree in mechanical engineering from the University of Texas and a master's degree in business administration from Harvard Business School.
Deora served two years as a Peace Corps volunteer in Jamaica before joining Dow. EDWARDS NAMED DIRECTOR DEPARTMENT OF MILITARY AND VETERANS AFFAIRSGov.-elect John Hickenlooper announced last week that Maj. Gen. Michael Edwards will be executive director of the Department of Military and Veterans Affairs which administers both the State's Divisions of Military Affairs and Division of Veterans Affairs. The Division of Military Affairs is responsible for the command and administration of approximately 5,500 Colorado Army and Air National Guard members. The Division of Veterans Affairs is the State agency mandated to assist Colorado's 420,000 veterans and their family members in securing benefits they are entitled to because of service in the military.
Edwards currently serves in this role in Gov. Bill Ritter's cabinet. He is also the Adjutant General for Colorado and is responsible for the command administration of more than 5,500 Colorado Army and Air National Guard members.
"Gen. Edwards will continue to be a strong voice for veterans in Colorado who have proudly served our country," Hickenlooper said. "He is an experienced leader and Colorado is fortunate to have him in command of the Colorado Army and Air National Guard."
Edwards oversees the Colorado National Guard's primary missions of national defense and state emergency response. In addition, he is responsible for supporting the missions of the Civil Air Patrol's Colorado Wing, consisting of more than 2,500 volunteers.
He was commissioned a Second Lieutenant upon graduation in 1973 from the U.S. Air Force Academy. He attended undergraduate pilot training at Reese Air Force Base, Texas, and earned his pilot wings in 1974. He served as an F-4 Pilot and AT-38 Fighter Lead-in Instructor Pilot at Osan Air Base, Korea, and Holloman Air Force Base, N.M., respectively.
Edwards joined the Colorado Air National Guard in 1980. He has served in numerous assignments in flying and operations, as well as command positions at squadron, group and wing levels. He also served as Combat Air Operations Center Director, Al Udeid Air Base, Qatar, from May to June 2003. Edwards is a command pilot with more than 4,600 military flight hours, including 135 combat hours. He has flown the A-7, AT-38, C-21, F-4, F-16, T-37 and T-38 aircraft.
Edwards was appointed by Gov. Ritter in 2007 to lead the Department of Military and Veterans Affairs.  BROWN NAMED EXECUTIVE DIRECTOR OF DEPARTMENT OF LOCAL AFFAIRSGov.-elect John Hickenlooper announced Monday that Reeves Brown will be executive director of the Department of Local Affairs.
Brown is now executive director of CLUB 20, a non-profit political advocacy organization representing the interests of the 22-county Western Colorado region. He will use his working relationships with local governments and his experience in collaborative decision-making to assist local governments across Colorado deliver services in their communities.
Based in Grand Junction, Brown leads CLUB 20 in cultivating dialogue amongst the region's diverse interests to develop consensus recommendations for state and national public policies. CLUB 20 is involved with a wide range of issues, including public lands management, economic development, transportation funding, energy development, water management, education and health care. 
"DOLA is the face of state government for many communities in Colorado," Brown said. "The agency should be the model for delivering effective and efficient services in local communities, and for growing public confidence in government that works. I look forward to working with local governments throughout Colorado to strengthen the infrastructure in their communities and improve the quality of life for all."
Brown grew up on a cattle ranch in eastern Montana and later earned a bachelor's degree in Agriculture Business from Montana State University. After working for the National Cattlemen's Association for two years, he served as Executive Vice President of the Colorado Cattlemen's Association (CCA) from 1989-1997. During his tenure with CCA, Brown established the organization as a nationally-recognized leader in the natural resource and animal care arenas and created the Colorado Cattlemen's Agricultural Land Trust (CCALT) in 1993 — the first land conservation trust in the nation fostered by an established agriculture organization. 
The CCALT currently holds conservation easements on more than 300,000 acres of agriculture land across Colorado and has served as a catalyst for the creation of similar ag land trusts in other Western states, which now collectively hold conservation easements on more than 1 million acres of agriculture lands.  GOLOMBEK NAMED EXECUTIVE DIRECTOR OF DEPARTMENT OF LABOR AND EMPLOYMENTGov.-elect John Hickenlooper announced Monday, January 3, 2011 that Ellen Golombek will be executive director of the Department of Labor and Employment, which provides information to job seekers, employees, businesses, and employers alike on education/training, wage and employment laws, and Colorado labor statistics. Under the department's executive director, CDLE operates through six divisions: Employment and Training, two branches of the Industrial Claims Appeals Office, Labor, Oil and Public Safety, and Worker's Compensation.
Golombek is now Colorado State Director for America Votes, whose work around the country includes protecting every American's right to vote. She brings nearly 20 years of additional experience working on labor issues and established relationships statewide to her new role in the Hickenlooper-Garcia administration. Golombek worked for 14 years with the Service Employees International Union and Colorado AFL-CIO. She was elected the first woman president of the Colorado AFL-CIO in 2000 and led the successful lobbying and legislative efforts for the organization for 10 years.
Before joining America Votes in Colorado, Golombek worked at Planned Parenthood as the national political and field director in Washington, D.C., and as vice president for external affairs in New York. She earlier worked four years with the 1.8 million-member Service Employees International Union, where she served as the assistant to the Secretary-Treasurer and Director of Government Affairs. She managed a $65 million budget in that role.
Golombek earned a bachelor's degree in labor studies from Antioch University.
SOBANET NAMED DIRECTOR OF GOVERNOR'S OFFICE OF STATE PLANNING AND BUDGETINGGov.-elect John Hickenlooper announced that Henry Sobanet will be director of the Governor's Office of State Planning and Budgeting.
The Office provides the Governor with the revenue and budget information needed to make public policy decisions. It does this by: developing revenue estimates, creating budgets within revenue constraints, drafting proposals for new legislation, tracking legislation and monitoring the legislative budget process and implementation, and providing public information. Housed within the Offices of the Governor, OSPB is led by a Director working with a team that includes a Chief Analyst and a Chief of Economics.
Sobanet is now president of Colorado Strategies LLC, a private consulting firm that specializes in economics, Colorado budget issues, legislative affairs and strategic management. The firm has provided consulting and research services to a wide range of public, private and non-profit groups. Sobanet is a frequent speaker on the economy and tax policy and has been an instructor at the University of Denver and the University of Colorado.
Sobanet worked for the Office of State Planning Budgeting as Deputy Director from 1999 to 2004, when former Gov. Bill Owens appointed him to be Director of the office. In 2005, Sobanet was the lead negotiator and researcher for the Governor's Office in reaching a compromise with the legislature on the State's budget shortfall. This effort resulted in Referendum C, which was adopted by voters in November 2005. In 2006, Sobanet helped develop and negotiate an innovative plan to address the state's then-$11.3 billion pension shortfall.
Sobanet earlier worked as an economist for five years at the Colorado Legislative Council, the nonpartisan research office for the state legislature. He has served on a number of boards and commissions, most recently as the District 1 (Denver) representative on the Colorado Transportation Commission. He is now a member of the Second Judicial District Nominating Commission.
Sobanet, a Denver native, attended Regis Jesuit High School. He earned a bachelor's degree in Economics from the University of Colorado and a master's degree in the same subject from the University of Colorado at Denver. 
BICHA NAMED TO DEPT. OF HUMAN SERVICESGov.-elect John Hickenlooper announced that Reggie Bicha will be executive director of the Department of Human Services, which oversees the state's 64 county departments of social/human services, the state's public mental health system, Colorado's system of services for people with developmental disabilities, the state's juvenile corrections system and all state and veterans' nursing homes, through more than 5,000 employees and thousands of community-based service providers. Colorado is a state-supervised, county-administered system for the traditional social services, including programs such as food stamps, disability services and child welfare services.
Bicha was mostly recently Secretary of the Department of Children and Families for the state of Wisconsin. Bicha led bold initiatives that restructured, retooled and reprioritized the way that child welfare is done in Wisconsin. His innovative strategies have nationwide implications and will serve as a blueprint to transforming state child welfare systems.
In November 2007, former Wisconsin Gov. Jim Doyle appointed Bicha as the inaugural secretary of the new Department of Children and Families, the first cabinet-level state department dedicated solely to improving the well-being of Wisconsin's children and families. He held that job until Jan. 3, when a new administration took over the Wisconsin Governor's Office.
Before his appointment as Secretary, he served as the Administrator of the Division of Children and Family Services at the Department of Health and Family Services in Wisconsin and also served as DHFS Deputy Secretary. His state service was built upon his experience at a county level, including his position as the Pierce County Director of Human Services.
Wisconsin is a county-operated, state-supervised child welfare system. Bicha has established a strong focus on outcomes and results, ensuring that programs and policies improve the lives of the children and families throughout Wisconsin.
To support this focus, he created KidStat — a performance management initiative that measures and tracks real results for children and families served by the Department of Children and Families and holds the department and its managers accountable to improving outcomes. The KidStat initiative has led to dramatic results. Children in out-of-home care in the Bureau of Milwaukee Child Welfare (BMCW) have been safely reduced by more than 22 percent in the past two years. This was achieved, in part, by leading efforts that resulted in the highest rates of reunification and adoption exits in the 12-year history of BMCW in 2009.
Bicha (pronounced Beak-a) earned a bachelor's degree in social work from the University of Wisconsin-Eau Claire and a master's degree in the same subject from the University of Minnesota. He is a certified Advanced Practice Social Worker and a Certified Juvenile Court Intake Worker, both in Wisconsin.
SALIMAN NAMED SENIOR ADVISOR TO THE GOVERNOR'S OFFICEGov.-elect John Hickenlooper announced that Todd Saliman will be a senior advisor to the Governor's Office.
Saliman is now director of the Governor's Office of State Planning and Budgeting. He will serve in his new role part time for several months and advise the Hickenlooper-Garcia administration on budget, policy, legislative, efficiency and operational issues. 
Saliman was named director of the Governor's Office of State Planning and Budgeting in 2006. He has been responsible for developing the Governor's budget request that is submitted to the Legislature annually and for developing and implementing plans to keep the budget balanced throughout the fiscal year. The most recent state budget totaled nearly $20 billion. His office also prepares economic forecasts for the state on a quarterly basis. Saliman owned and operated Todd Saliman and Associates from 2003 to 2006 and represented a variety of organizations and governmental entities in the state Legislature. He served in the Colorado House of Representatives from 1994 to 2002, serving on the Legislature's Joint Budget Committee for four years. Before serving on the JBC, Saliman served on the Appropriations Committee, Finance Committee, Transportation Committee and Local Government Committee.
He was ranked as one of the most respected and influential legislators in Colorado by his fellow legislators in a survey conducted by the Rocky Mountain News.
From 1991 to 1994, Saliman worked as a county government policy analyst. He has also worked for non-profit organizations doing fundraising, grant writing, strategic planning and budget development. Saliman, a native of Colorado, earned a bachelor's degree in political science and graduated with honors from the University of Colorado.
URBINA NAMED HEAD OF DEPARTMENT OF PUBLIC HEALTH AND ENVIRONMENTGov.-elect John Hickenlooper announced this week that Dr. Chris Urbina will be the executive director of the Colorado Department of Public Health and Environment, charged with protecting and preserving the health and environment of the people of Colorado. The Department is led by an executive director and contains the following divisions: the Center for Health and Environmental Statistics, the Emergency Preparedness and Response Division, and divisions and programs that address air pollution, climate change, environmental health and sustainability, hazardous materials and waste management, and water quality. On the health side, the Department contains the Disease Control and Environmental Epidemiology Division, Health Facilities and Emergency Medical Services division, and the Prevention Services Division.
Urbina, a native of Pueblo, is now the director of Denver Public Health at Denver Health, where he is responsible for expanding the reorganization of public health services toward a more community-oriented approach while preserving the outstanding public health clinical services.
In his new role, Urbina will also serve as the state's Chief Medical Officer.
Urbina has worked for Denver Public Health since 2004. While there, he has developed close working relationships with many community organizations, City agencies and local leadership in Denver and throughout Colorado. Most notably, he established a strong partnership with Denver Environmental Health to create a functional public health and environmental health department for the City of Denver.
He is the Co-chair of the statewide initiative known as the Colorado Public Health Improvement Plan-From Act to Action. The plan sets the course for the creation of a cohesive public health system in Colorado, engaging rural and urban local public health agencies and the state Department of Public Health and Environment to create a more uniform and effective service model and to use resources efficiently.
Urbina earlier worked in the Department of Family and Community Medicine at the University of New Mexico, holding positions of Associate Chair and Associate Professor. He also worked for the New Mexico Health and Environment Department as a district health officer.
Urbina continues to teach in introductory public health courses at the Colorado School of Public Health and at the University of Colorado School of Medicine. He is the current president of the Colorado Public Health Association and serves as a board member for the Hispanic Chamber of Commerce in Denver Metro, the Denver Foundation and at Clinica Tepeyac, in addition to being involved in numerous other local health organizations.
He earned a bachelor's degree in biology from Stanford University and a medical degree from the University of Colorado School of Medicine. He completed a family practice residency at the University of New Mexico and earned a master's degree in public health from Johns Hopkins School of Hygiene and Public Health. Urbina is board certified in Family Medicine and Preventive Medicine.
SALAZAR NAMED AG COMMISSIONERGov.-elect John Hickenlooper selected John Salazar as Commissioner of Agriculture, which serves the people of Colorado through the following Divisions: Animal Industry Division, Brands Division, Colorado State Fair, Commissioner's Office, Conservation Services Division, Inspection & Consumer Services Division, Markets Division, and Plant Industry Division.
A sixth-generation farmer and rancher, Salazar served three terms representing Colorado's 3rd Congressional District and was a member of the House Agriculture Committee. Before his time in Congress, Salazar served in the Colorado General Assembly for two years.
Salazar's advocacy in Congress earned him recognition for outstanding service by the American Farm Bureau and the Golden Triangle Award from the National Farmers Union. He played a key role in passing the historic farm bill of 2008. With a seat on the powerful House Appropriations Committee in his third term, Salazar worked on national energy issues, jobs creation and the economy. Salazar was raised on a San Luis Valley farm, where he and his five siblings shared a bedroom and had no electricity or running water. His experience influenced his public career. He served on the Rio Grande Water Conservation District, the Colorado Agricultural Leadership Forum and the Colorado Agricultural Commission before being elected as a state Representative in 2002.
He was one of only a handful of active farmers in Congress after he was first elected in 2004. A veteran, Salazar served on the House Veterans Affairs Committee, and was a proud member of the fiscally conservative Democratic Blue Dog congressional coalition.
Salazar earned a bachelor's degree in business administration from Adams State College after serving three years in the U.S. Army.
STULP IS SPECIAL POLICY ADVISOR ON WATERGov.-elect John Hickenlooper announced this week that John Stulp will be Special Policy Advisor to the Governor on Water and will chair the Interbasin Compact Committee, which was established by the Colorado Water for the 21st Century Act to facilitate conversations among Colorado's river basins and to address statewide water issues. A 27-member committee, the IBCC encourages dialogue on water, broadens the range of stakeholders actively participating in the state's water decisions and creates a locally driven process where the decision-making power rests with those living in the state's river basins.
Stulp is now the Colorado Commissioner of Agriculture, a position he has held since 2006. In his new role he will continue working with Colorado's agricultural community, developing policies and solutions to how water is managed statewide.  
Stulp, a farmer and rancher from Prowers County, committed himself to furthering Colorado's agricultural community during his time at the Department of Agriculture. He pursued Chinese trade opportunities, participated in Canadian and cattle industry roundtables and played a lead role in numerous other producer and industry events.
Stulp is on the board of directors of the National Association of State Departments of Agriculture  (NASDA), which works to develop and implement sound public policy and programs to support and promote the American agricultural industry, while protecting consumers and the environment. He is also the President of a subset of NASDA, the Western Association of State Departments of Agriculture.
A member of the Rocky Mountain Farmers Union since 1975, Stulp has been a leading proponent of building wind farms in rural Colorado as a way to develop new economic opportunities and jobs for Colorado's farmers and ranchers. Stulp's family farming operation is home to the Lamar Light and Power Wind Farm, and Stulp is a principal in Prairie Wind Energy LLC.
Stulp served as a Prowers County commissioner from 1991, when he was appointed to fill a vacancy, until January 2005. He also served on numerous other boards and commissions, including the State Board of Agriculture (1986 to 1995), state Wildlife Commission (1995-99), the Connect Colorado technology committee (1996), the State Land Board (1997-2005), and the Colorado Ag Development Authority & Value Added Board (2005-06).
Stulp graduated from Yuma High School. He earned a bachelor's degree in veterinary science and a doctor of veterinary medicine, both from Colorado State University. KING NAMED EXECUTIVE DIRECTOR OF DEPARTMENT OF NATURAL RESOURCESGov.-elect John Hickenlooper announced that Mike King will remain executive director of the Department of Natural Resources.
King was appointed to the position by Gov. Bill Ritter in May 2010 after serving as Deputy Director for more than three years.
King, a native of Montrose and an avid hunter and angler, became the Assistant Director for Lands, Minerals and Energy Policy in January 2006 and was appointed as Deputy Director at the Department of Natural Resources in September 2006.
He previously worked in the Policy and Regulation Section at the Colorado Division of Wildlife in various capacities for six years and was an Assistant Attorney General from 1993 to 1999.
King, who lives in Parker, earned a bachelor's degree in journalism from the University of Colorado, a law degree from the University of Denver and a master's degree in Public Administration from the University of Colorado at Denver Graduate School of Public Affairs.
The Department of Natural Resources develops, preserves, and enhances the state's natural resources for the benefit and enjoyment of current and future citizens and visitors. The Department pursues this objective through 10 divisions: Division of Wildlife, Colorado State Parks, Oil and Gas Conservation Commission, Division of Water Resources, Colorado Water Conservation Board, Colorado Geological Survey, Colorado State Land Board, Division of Reclamation Mining and Safety, Division of Forestry, and the Inter-basin Compact Committee.
DAVIS NAMED EXECUTIVE DIRECTOR OF DEPARTMENT OF PUBLIC SAFETYGov.-elect John Hickenlooper announced that James "Jim" Davis will be executive director of the Department of Public Safety, whose role is to maintain, promote, and enhance public safety through law enforcement, criminal investigations, fire and crime prevention, recidivism reduction and victim advocacy. It also provides professional support for public safety workers and entities. It is headed by an executive director and comprises the Colorado State Patrol, the Colorado Bureau of Investigation, the Division of Criminal Justice, the Division of Fire Safety, the Office of Preparedness and Security, the CDPS Human Resource Services, and the School Safety Resource Center, as well as several commissions.
Davis is now the Special Agent in Charge of the Denver division of the FBI. His 25-year career in the FBI includes directing the investigation and prevention of an al-Qaeda terrorist plot led by Najibullah Zazi in 2009 and serving as the senior federal law enforcement official for the 2008 Democratic National Convention.
Davis was named to his current post in 2008. He is responsible for all investigative, intelligence and administrative operations for the FBI in Colorado and Wyoming. In his new role, Davis will oversee the Colorado Bureau of Investigation, the Colorado State Patrol, the Colorado Division of Criminal Justice, the Division of Fire Safety, the Office of Preparedness and Security and the Colorado School Safety Resource Center.
Before coming to Colorado, Davis served as the Legal Attaché in the U.S. Embassy in Baghdad, Iraq, where he was the senior FBI representative to the U.S. Ambassador and oversaw all non-terrorism FBI operations in the Iraqi theater.
Davis took two temporary duty assignments in the Middle East after being named assistant special agent in charge of the Indianapolis division in 2003. He was deputy on-scene commander of the FBI's Baghdad Operations Center and served as the on-scene commander for the FBI in Afghanistan, where he led FBI operations in the hunt for al-Qaeda operatives.
Davis earned an accounting degree from Michigan State University. Before entering the FBI, he worked as a certified public accountant in Chicago. TRUJILLO NAMED DIRECTOR OF GOVERNOR'S OFFICE OF HOMELAND SECURITYGov.-elect John Hickenlooper announced Thursday that Larry Trujillo will remain director of the Governor's Office of Homeland Security, which aims to enhance Colorado's ability to prevent a terrorist attack or to rapidly and effectively respond to an attack or other major disaster through use of the Colorado Homeland Security Strategy. The office focuses on community preparedness, grant programs, and training and exercises.
Trujillo was appointed to the position by Gov. Bill Ritter in September 2010. He will stay in the job for six months as the Hickenlooper-Garcia administration evaluates the organizational structure of the agency and other emergency management operations, as recommended by the Homeland Security/Emergency Management transition committee.
Trujillo earlier worked as Fire Chief with the Denver Fire Department, one of the largest fire services in the nation. He has more than 28 years of emergency management experience — nearly all of which was in leadership roles providing emergency services at all levels.
Trujillo was managing partner for a private consulting firm before he became Director of the Governor's Office of Homeland Security last fall. He also served as Senior Advisor for Convention Safety and Transportation Planning during the 2008 Democratic National Convention.
Trujillo joined the Denver Fire Department in 1982 and was appointed Chief in July 2003.
KELLEY NAMED DIRECTOR OF REGULATORY AGENCIESGov.-elect John Hickenlooper has announced that Barbara Kelley will remain as executive director of the Department of Regulatory Agencies. The Department works through the following Divisions and Offices: Division of Banking, Division of Civil Rights, Division of Financial Services, Division of Insurance, Division of Real Estate, Division of Registrations, Division of Securities, Office of Consumer Counsel, Policy and Research, and the Public Utilities Commission.
Kelley was appointed to the position by Gov. Bill Ritter in November 2009.
Kelley has practiced law for more than 35 years and has extensive experience working with municipalities and counties throughout Colorado on matters related to zoning, land use and entitlements, annexation, variances, licensing and eminent domain.
Kelley earlier worked as a partner with the law firm Kamlet Reichert in Denver. While there, she specialized in corporate and financing transactions, commercial banking, commercial real estate, as well as general commercial and business matters. She headed the firm's secured transactions practice area.
Before joining Kamlet Reichert, Kelley practiced law with Morrison & Foerster, Sherman & Howard, and Tate, Kelley & Tate; Blue Cross and Blue Shield of Colorado; and the Federal Action Agency. She has worked on a number of community projects in Colorado, including the Lowry and Stapleton redevelopment projects, as well as projects in Rwanda and Hong Kong. Honored in 2008 as a Girl Scout "Colorado Woman of Distinction," she is a former chair of the Denver Planning Board.
Kelley earned bachelor's and law degrees from Indiana University. She is a member of the American, Colorado, Denver and Sam Cary bar associations, and was honored as one of Law Week Colorado's "2009 Top Women Lawyers."
HUNT NAMED EXECUTIVE DIRECTOR OF DEPARTMENT OF TRANSPORTATIONGov.-elect John Hickenlooper has selected Don Hunt as the new executive director of the Department of Transportation.
Hunt is now the President of Denver-based Antero, where he specializes in project development and management. While at Antero, Hunt was appointed by Hickenlooper to work as Denver Bond Implementation Manager and oversaw the $550 million infrastructure program.
Hunt earlier was President and CEO of BRW Inc., a national transportation and urban development consulting company. Among the projects Hunt has led or been involved in are: the Washington, D.C., Memorial Core Transportation Study; the White House Comprehensive Design Plan; the Salt Lake City Light Rail Transit System; Denver Union Terminal Intermodal Study; 15th Street/Central Platte Valley Design; Pike's Peak Highway Plan; the Auraria Parkway Design; and the C-470 Land Use Impact Study.
"Transportation is one of the big engines powering economic activity in Colorado," Hunt said. "It's always important for all of us to work smart and be the best at what we do. In these economic times it's even more important for us to be efficient. I want that for myself and for the Department of Transportation. I look forward to helping to solve the transportation challenges facing Colorado."
Colorado is responsible for a 9,144-mile highway system, including 3,429 bridges, which handles over 28 billion vehicle miles of travel each year. The Colorado Department of Transportation leads the effort to plow millions of miles of snow-covered road and to repair and maintain the roadways. The Department of Transportation is led by an executive director and includes the Division of Engineering & Maintenance, the Division of Transportation Development, the Division of Aeronautics, the Division of Human Resources & Administration, the Division of Accounting & Finance and the Division of Transit and Rail.
Hunt earned two bachelor's degrees from the University of Minnesota — one in environmental design and another in landscape architecture. He later earned a master's degree in city and regional planning from Harvard University.
Hunt served as chair of the Children's Museum in Denver and Chair of the Downtown Denver Partnership, in addition to many leadership positions with community and governmental organizations.