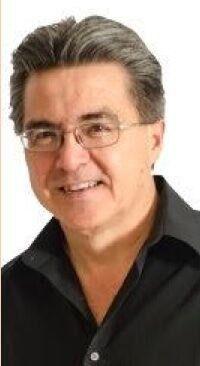 If you can't get traction on a cause, just use the race card and reporters will come knocking at your door. News reports that the Suncor Refinery is practicing environmental racism due to its location in a community of color is an example of non-profits and reporters using skin color to raise funds and sell a story. The non-profit environmental justice group Cultivando also claims Adams County is majority Latino. The county is 42% Latino and 48% White. For full disclosure I am a retired 40-year veteran of the oil and gas industry, but let's start from the beginning.
When I was an infant, my parents bought a house in the Denver community of Globeville. Three years later they sold the house and bought a one-bedroom house with a larger lot in Commerce City. Both locations are approximately two miles from the Suncor Refinery. Over the years, my father added two bedrooms to accommodate a growing family. My parents and sister occupied the new bedrooms while my two younger brothers and I shared the third.
The refinery is located a mile-and-a-half from my old high school and from the first home I purchased after serving in the Marine Corps. In total, I lived more than 30 years in the north Denver communities that surround the refinery. I am in excellent health but had back surgery, carpal tunnel surgery, four knee operations, and both shoulders replaced. None of these can be attributed to the Suncor Refinery.
Stay up to speed: Sign-up for daily opinion in your inbox Monday-Friday
My 88-year-old parents live in the same house where I grew up; are independent; have a hard time hearing, and are in relatively good health considering their age. Mom spends her time gardening while dad keeps busy with his woodworking projects. We have many family and extended family members that live or have lived in the North Denver communities for decades.
Health issues should be taken seriously but we need to be honest about their causes. Years ago, a family moved from San Diego, California, to Broomfield. Shortly thereafter they complained of headaches and nosebleeds which they claimed were caused by a "fracking site" near their home. This has been accepted as a fact by media when the truth is these symptoms are caused by dehydration. Drinking plenty of water, especially after moving from a humid to a high desert climate, is the cure and the cause is not fracking.
Many health issues including heart disease, COPD, diabetes, cancer and others can be avoided by giving up smoking, alcohol and drugs. To maintain your health, you need to watch your weight (40% of Americans are considered obese), exercise regularly, eat a healthy diet and get a good night's sleep. To be healthy you need to take personal responsibility. Unfortunately, in society we are now accustomed to blaming someone, or something else, for the situations we find ourselves in. The profession of playing the victim has never been more profitable.
Growing up I received racial slurs as a first grader for speaking broken English, was denied services due to my last name, had my ethnicity challenged in a gated community and was asked for proper documentation at a recycling center. My wife and I were criticized from both sides of the family for marrying outside our race. These are a few examples of racism I've experienced. Claiming a refinery built in 1930 on farmland settled by European migrants now occupied by a community of color and calling it environmental racism; a transportation secretary blaming racism for road designs in this country, and attempting to influence voters for the National Basketball Association Most Valuable Player award — by using racism — are all shameful. Discussions regarding racism need to be based on the truth and not false stories for the purpose of receiving funding, clicks, or votes.
Not from a family line of generational wealth, my parents and I are thankful for the lower-income communities where we grew up. These are communities where we were able to purchase a home, raise a family, build equity and take the next step in pursuing the American Dream. Thirty years ago, my wife and I moved out of Commerce City, not because of the refinery but for the educational benefit of our children. Today my wife and daughters have college degrees, my old school district in Commerce City leads the state in poor student performance and Hispanic kids have the lowest fourth-grade reading proficiency scores of any race in the state at 20%.
The unintended consequences of closing the Commerce City refinery will be the gentrification and displacement of the community due to higher taxes, higher rent and higher home prices — which will exclude home ownership for people of color. Funds from these non-profit groups would serve the community better if spent on educating all our youth with a focus on elevating the Hispanic/Latino and Black kids test scores in Commerce City and Adams County to those of our Asian and White brothers and sisters.
Floyd Trujillo is chairman of the Hispanic Energy Alliance.