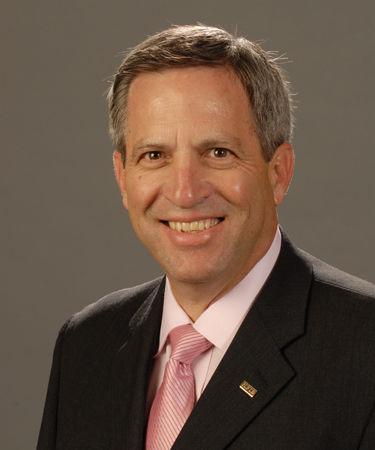 The COVID-19 crisis has decimated businesses, especially small and independent employers across Colorado. From farmers to construction to real estate, breweries, and tourism, every industry is hurting. While the state slowly lifts restrictions and businesses start opening their doors, small-business owners continue to struggle with keeping employees on payroll, providing them with continuing benefits including health care, and ultimately keeping their business afloat. That's why right now it's more important than ever that our lawmakers support business-friendly measures.
Unfortunately, the Colorado legislature is doing the exact opposite and is considering legislation, Senate Bill 215, that could devastate the business community even further by imposing a new $135 million tax on health care coverage purchased by Colorado small-business owners, their employees and families. At a time when Colorado, and our nation, is experiencing a global crisis that is compromising people's physical and financial health, this is just bad idea.     
For far too long, the cost of health insurance has been a top concern for Colorado's over 630,000 small-business owners. In fact, according to the National Federation of Independent Business (NFIB) Small Business Problems and Priorities report, health insurance has been the number one concern for small business owners for 30 years, which is not surprising, as health care costs have been on the rise. This bill, SB 215, would increase these costs even more, as much as $600 for a family plan. 
As with all taxes, someone ends up footing the bill — something that is often forgotten. And in this case, the bill will land at the feet of Colorado small-businesses owners. SB 215 would not only make health insurance less affordable, it also could cause some small business owners to forgo offering health insurance all together, simply because they cannot afford to do so. 
A small business owner's ability to provide good benefits, most importantly health care, is critical to his or her competitiveness. It gives them a seat at the table, competing for a talented workforce with larger competitors. Unfortunately, more often than not, small businesses operate on razor-thin margins and already give what they can to help compensate and take care of their employees. 
Higher health care costs in the form of a tax would also mean less money for them to invest — in not just good talent, but in their facilities and expansion. It is quite simple, really: small businesses were already struggling with high health care costs before the financial devastation from COVID-19, and an increased tax could put it out of reach for many. 
The over 630,000 small businesses in Colorado that employ 1.1 million Coloradans are the backbone of our state's economy. At a time when maintaining a healthy force is crucial, Colorado lawmakers should be focused on bringing down health care costs, not imposing erroneous taxes that will hurt Colorado small businesses, their workers and families
The Colorado House should stand up for small businesses and vote no on SB 215. 
Tony Gagliardi is Colorado state director of the National Federation of Independent Business.