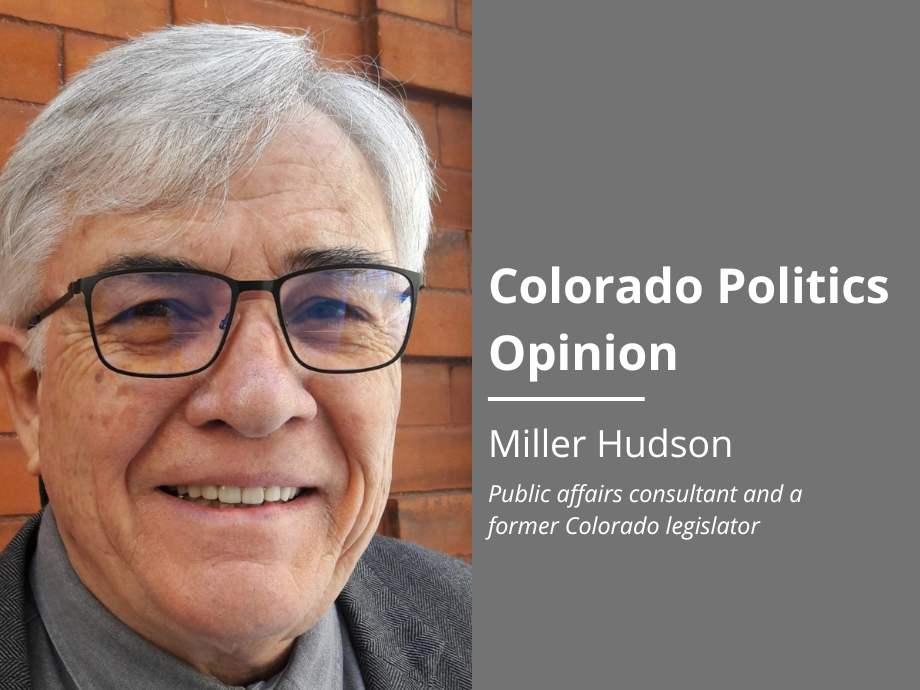 Our vice president, and what is fast becoming a perpetual American presidential campaign for both parties, traveled to Denver last Monday. Kamala Harris had been reportedly planning to visit Colorado on Wednesday, but at 11 p.m. Sunday evening I received a White House email confirming press credentials for the next day. I was instructed to arrive at the Arvada Fine Arts Center on Wadsworth between noon and 1 p.m. Although I was permitted to skip a quarter-mile queue of invited guests waiting to occupy 700 seats in the Center's main theater, there was considerable delay and confusion at check-in tables.
No one appeared to know when Harris would actually speak and very few were sure what she planned to talk about. The prior week's announcement indicated the Veep would promote the administration's 2022 legislative victories, although it soon became apparent there would actually be a somewhat narrower focus on the planet's growing climate crisis and the legislative response to this threat. Early morning news stories indicated Second Gentleman Doug Emhoff would tour the National Renewable Energy Labs in Golden. Since the married couple flew into Denver together from California, there was a presumption the vice president had likely spent her morning with high-rolling Colorado donors at a closed fundraiser.
As hours ticked by, no one updated the crowd on when it should expect the Veep to arrive. When a staffer walked on stage to fill empty waterglasses placed next to three chairs that promised a panel discussion, cheers arose from those who were patiently waiting. This proved a false start, however, and the din of conversation ramped up again in the hall. It would be nearly 2:30 p.m. before a half-dozen speakers, including Gov. Jared Polis, would greet and welcome the invited audience. Hand-picked guests, largely recruited among local elected officials, environmental non-profits and higher-education staff, were appropriately grateful. Once newly elected Congresswoman Brittany Pettersen and world-class mountain climber Sasha DiGiulian of Boulder were introduced to share the stage with the vice president, Kamala Harris emerged to enthusiastic applause.
Following the customary exchange of compliments among the trio of panelists, they turned their attention to a discussion of President Joe Biden's environmental agenda. The ensuing conversation failed to offer the free-wheeling exchange of priorities that might have been expected. Both Pettersen and DiGiulian clutched note cards listing prepared questions which they directed to Harris. When occasionally finding themselves spontaneously wandering away from these scripted queries, they apologized and rapidly returned to their prescribed scripts. This had the positive result of assuring every legislative success received a mention, including the budgetary commitment of a trillion dollars to climate initiatives during the coming decade.
This format was particularly restrictive for Sasha DiGiulian, who has been ascending the world's tallest peaks for 25 years. She's the first female climber to successfully summit 30 previously unchallenged peaks during her career. Witnessing profound environmental change has prompted her to join the "Protect our Winters Athlete Alliance." Her on-the-ground familiarity with Alpine ecosystems and the impacts from global warming would have provided an enlightening discussion. This event was designed as a PR blitz, not an educational lecture. The vice president obviously possesses the necessary skills to field questions from an audience and reply to them with humor and intelligence.
Harris mentioned the challenges facing the American southwest as a result of declining water flows through the Colorado River drainage. A query about the dilemma facing seven of the eight Basin states that have advanced a management plan for these water resources, with only California, the Veep's home state, failing to support the proposed compromise seemed in order. Unfortunately, there was no opportunity for asking this question from the audience or the press. Colorado U.S. Sen. Michael Bennet and Colorado U.S. Rep. Joe Neguse had also released letters that morning raising concerns about a proposed Uinta Basin rail spur to transport crude oil from Utah to Gulf Coast refineries. The EPA recently determined our neighbor has been dispatching ozone our way — both issues worthy of inquiry.
Doubtlessly, the Harris visit accomplished several 2024 campaign goals, pointing out protecting the planet and mitigating adverse climate damage has become a largely Democratic responsibility in Washington. The vice president, who wears multiple hats for the Biden administration, including both immigration and space exploration, warned of impending conflicts across the globe stemming from climate migration as millions flee drought and disease. "Weather whiplash" has been evident from this year's severe California snows to last summer's tornadoes. Nonetheless, Harris claims to remain an optimist.
In conversations with American astronauts, the Veep has been impressed by their uniform wonder at the "delicate and fragile" image of Earth when seen from orbit. Harris feels that awareness of how lucky we are and aggressively seizing "this transformational moment" may prove more important than all the EVs and battery plants we will soon build.
Miller Hudson is a public affairs consultant and a former Colorado legislator.