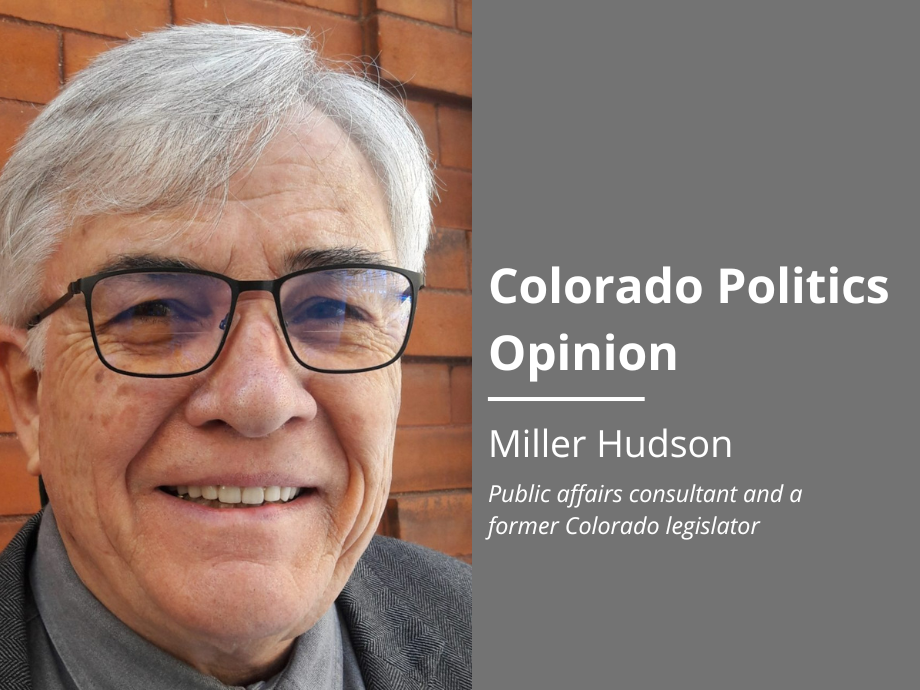 The structure of America's political parties has changed radically during the past century. Once the domain of powerful machine bosses, Colorado's political leadership began to abandon smoke-filled rooms dominated by white, male cronies and pass to insurgent, grassroots organizers for both parties. In Colorado this upheaval was first evident among Democrats, as anti-war voters loyal to George McGovern and his Denver-based, national campaign manager, Colorado attorney Gary Hart, seized party leadership from Denver Chairman Mike Pomponio and his statewide allies following rambunctious caucuses in 1972. Cracks in organizational control first appeared two years earlier when Craig Barnes defeated long-serving Democrat Byron Johnson in the Democratic primary for Denver's Congressional seat, allowing Republican Mike McKevitt to win the general election and serve a single term in 1970.
A few days after I arrived in the Queen City of the Plains from Maryland, Patricia Schroeder, who died just this past week at age 82, defeated McKevitt to commence her 24-year run in 1972 as Denver's member of Congress. While Bill McNichols narrowly survived re-election campaigns in 1975 and 1979, Gary Hart was elected to the US. Senate in 1974 to be joined by Floyd Haskell in 1978. Democrat Dick Lamm was also elected governor in 1974, kicking off 24 years of a Democratic grasp on the governor's mansion. In 1983, Federico Peña would defeat both McNichols and his three-time nemesis, District Attorney Dale Tooley, for the nayor's seat. Despite these Democratic successes, Republicans frequently held two-third majorities in both chambers of the legislature.
But change was occurring in the Republican Party as well. Doug Bruce, a California transplant to Colorado Springs, energized by the property tax restrictions adopted in his home state as revenue limits in Proposition 13, began a decade-long effort to convince Colorado voters to approve an expansive grab bag of tax and spending restrictions culminating in 1992 with his TABOR amendment — which may or may not have nurtured Colorado's long record of economic success, depending on your point of view. It has, however, undeniably distorted the state's fiscal arrangements and arguably contributes to chronic under-investment in and maintenance of Colorado's public infrastructure. At the same time, evangelical zealots, also based in Colorado Springs, have placed culture war questions before voters, repeatedly attempting to roll back access to abortion while successfully curtailing gay rights with Amendment 2, also approved in 1992. Those provisions would eventually be ruled unconstitutional.
Shortly after the turn of the century, Democrats launched a strategic, coherent effort to win control of the legislature — funded by several progressive gazillionaires, including our current governor, Jared Polis. With a few stops and starts, this initiative achieved substantial ballot box dominance within a decade. The Democratic electoral juggernaut operates with a precision and power reminiscent of 20th century political machines. Following the emergence of the Tea Party insurgency in 2010, Colorado Republicans began to lurch and fracture as a united political force with a minority content to be "right on the issues" rather than win elections. For this fraction, defeats are proof of their ideological virtue. A self-defeating victimology was rewarded with the election of firebrand former state legislator David Williams as their party chairman this year.
Williams campaigned for office as a promised field marshall that Colorado Republicans will need to navigate wartime challenges. The war he plans to wage, of course, will be against the Democrats whom his opponent, Erik Aadland, identified as determined "to destroy America." If all this rhetoric sounds a tad overheated, even borderline lunatic, your suspicions are well-founded. Williams and his supporters seem to believe there is a right way for America to organize itself — a set of rules to which only they are privy, its tenets existing without error and only challengeable by satanic forces. This appears to contradict the premise of a democratic republic where rival visions for ordering public affairs are expected to be advanced by political parties and voters are free to choose among them.
Colorado Democrats won't elect their new chair for several weeks. Favored to win among three candidates is Shad Murib, the former chief-of-staff to Senate President Lucia Guzman and now married to Sen. Kerry Donovan of Eagle County. In a recent conversation with Shad it's apparent his focus will be aimed at continuing to win elections. He's particularly keen on expanding his party's reach to winning local elections throughout the state, "…where we don't always pay enough attention to our candidates — for local school boards, sheriff and county commissioner contests."
Murib doesn't view these races as battles in a war between the parties, but rather as competing visions for a prosperous Colorado. He observes, "Williams is so toxic, so extreme, even the Trump campaign broke ties with him. Then Republican voters rejected him as a Congressional challenger." Williams may be the gift that keeps on giving for Democrats, assuring their future majorities.
Miller Hudson is a public affairs consultant and a former Colorado legislator.