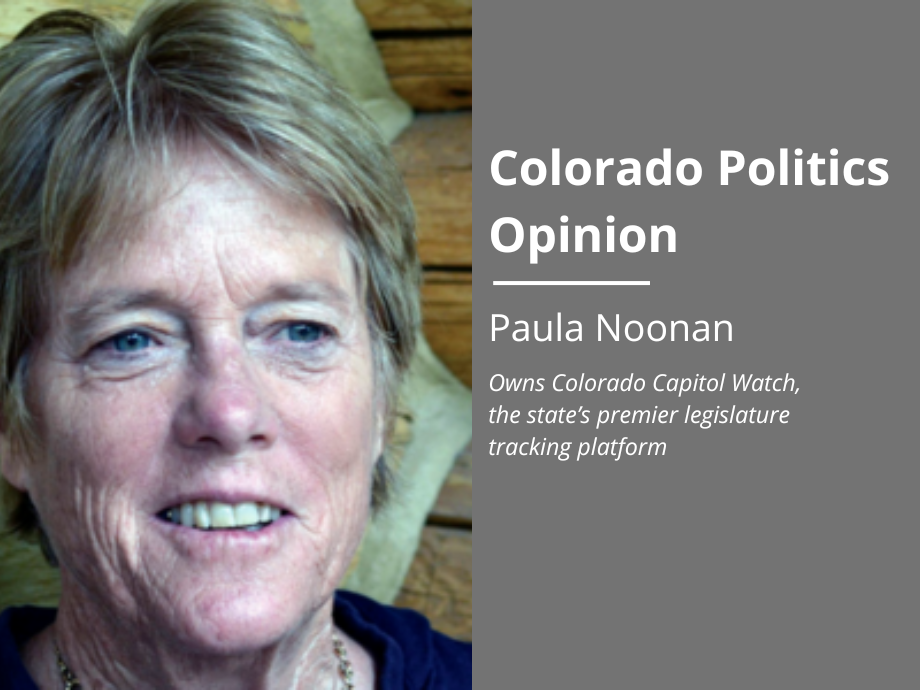 A number of public education bills are going to hit the legislature's docket soon. At some point, there should be legislation with a re-do of the CMAS testing program and how schools are measured in the accountability performance framework. A review of so-called "top-10 schools" in Colorado, as defined mostly by achievement tests, reveals the problems.
Three sets of data confront us. First, 52% of Colorado's students are White, 34% are Hispanic, 5% are Black, 3% are Asian, 1% are American Indian and 5% are two or more races. Thirty-nine percent of students are on free or reduced lunch.
Second, nine of 10 "top" schools do not mirror Colorado's overall student demographics. Four of the top schools depend on geography for excellence as their students are parented by individuals who live close to the two major universities in the state. Five of the top 10 schools offer specialized Core Knowledge programs and two are Gifted and Talented magnet schools. Four of the top 10 are charters when charters educate 15% of students.
Third, only one of the top 10 schools educates students roughly mirroring Colorado's overall student demographics. Aurora Quest K-8 deserves kudos as a gifted and talented magnet school that distributes its giftedness across the Aurora School district population with 42% White students, 15% Black, 22% Hispanic and 12% Asian. Thirty-four percent of students may receive free-reduced lunch.
More typical is the No. 1 school, Polaris Gifted and Talented magnet in Denver, with 71% White, 9% Hispanic, 5% Asian, 10% two or more races and 8% on free and reduced lunch. This school population doesn't come close to mirroring the demographics of the state or the DPS district.
The Vanguard K-8 and 9-12 in Colorado Springs are examples of the double-edged nature or our accountability system. The high school is in the "top 10" of Colorado's schools. The charters offer a Core Knowledge curriculum. Fifty percent of students are White, 28% Hispanic and 11% Asian. Eighteen percent of students are on free lunch. This demographic distribution is more representative than most other top-10 schools.
A deeper dig, however, reveals the other side of the charter impact. The schools are accredited in the Harrison School District with 62% of its students on free and/or reduced lunch. The district has a 75% minority demographic. The Vanguard's special education population is 2% while the district's is 12%. The Vanguard does not come close to educating the demographics of the Harrison School District.
This distribution siphons higher achieving students from the traditional public schools, thus exacerbating the impact of lower scores of Harrison's traditional public school students as measured in the state's school performance framework. On the one hand, it's possible to argue The Vanguard gives students a shot they might not otherwise have. On the other hand, given the state's current school performance assessment measures, children who aren't in The Vanguard's advantaged situation get the short end of the stick.
From another angle, it's possible to argue that it's the Core Knowledge curriculum that makes all the difference. But that is not how Core Knowledge curriculum works. Drive north to two other charter Vanguard schools in Denver and Aurora. These are also Core Knowledge schools, although they are not a part of the Colorado Springs charter.
Vanguard Classical Charter Schools east in Aurora and west in Denver have an average of 70% of students on free and reduced lunch, a majority of minority students, and an average of 15% White students. This demographic is nearly the opposite of the Colorado Springs charter.
The Denver and Aurora Vanguard schools' results are very different from those at The Vanguard in the Springs. In Denver and Aurora, test scores are in the 20s for reading and language arts and below 5% in math. It's not that these charter schools aren't trying hard to educate their students. They are. But the mostly minority, free-reduced lunch school population model with a Core Knowledge curriculum cannot repair the deleterious effects of poverty.
Here are some self-evident observations: The CMAS tests are skewed to a Core Knowledge curriculum. Children learning in non-Core Knowledge environments are disadvantaged in the state's testing program. Schools should not be considered "top 10" that do not educate a population of students close to their district's overall student demographics. Our school performance assessment platform is woefully biased and requires immediate reform.
It's incumbent on everyone involved in education policy related to school assessments, student achievement and charter v. public school funding to agree on these facts because they are indisputable.
Paula Noonan owns Colorado Capitol Watch, the state's premier legislature tracking platform.