CENTRAL CITY OPERA
Denver
News: The historic McCourt Mansion — once home to Peter McCourt, younger brother of the infamous Baby Doe Tabor — is the setting for the Central City Opera's annual L'Esprit de Noel Holiday Home Tour.
In-person visits to the E. 8th Avenue residence will not be taking place this year in a nod to COVID safety, but the public can participate in a virtual tour that is being streamed through Dec. 31.
"The immersive virtual tour includes musical performances from some of the Central City Opera's talented artists," said tour chairs Katie Grassby and Karen Ritz in a press release issued by the sponsoring Central City Opera Guild. "We hope the virtual tour and accompanying music put you in the holiday spirit and provide you with new ideas for your very own home."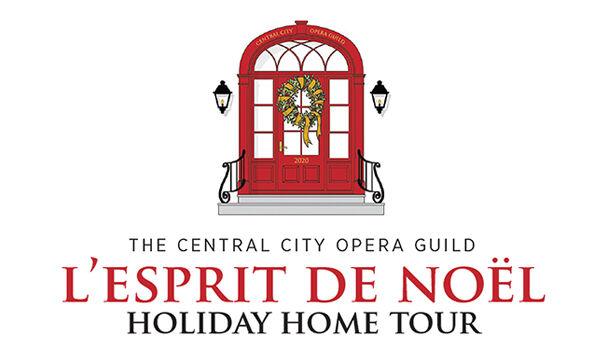 The McCourt Mansion is listed on the National Register of Historic Places and has been returned to a single-family home after decades of being a mixed-use structure.
There is no charge to stream the tour, although donations are encouraged. The money raised will help support the Central City Opera's annual summer festival, along with the educational programs and community engagement efforts that reach some 40,000 people annually.
Sanctuary Wealth Advisors is the presenting sponsor. Florists and table designers who have decorated the mansion are T Is For Table, Flower Power, Plum Sage Flowers, City Floral and Beck's Silk Plant Company.
A link to the virtual tour can be found by visiting lesprithometour.com.
About the organization: Founded in 1932, the Central City Opera is the nation's fifth oldest professional opera company and stages performances throughout the summer in the beautifully restored 1878 Central City Opera House. The 2022 Summer Festival opens July 2 with a performance of The Light in the Piazza.
Website: centralcityopera.org
Have news or announcements for the Nonprofit Calendar? Email nonprofits@coloradopolitics.com and include a contact name and number if more information is needed.