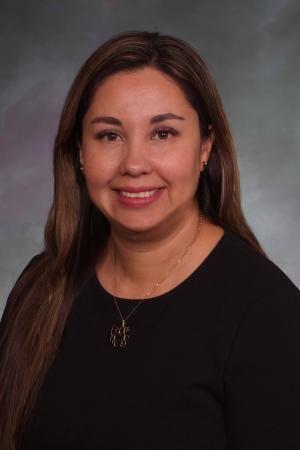 As our state continues to struggle with rising cases, the COVID-19 pandemic has only highlighted the deep structural issues that impact our ability to respond to public health emergencies. While many of the problems we faced last year stem from the Trump administration's failure to quickly respond to the crisis and gridlock in Congress, Colorado was not equipped to handle this virus. Early on, workers had to choose between their paychecks and their health, since state laws did not provide better sick leave than the temporary measures passed by Congress in March. Thousands of Coloradans lost their health insurance during a public health crisis because our health-care system ties coverage to employment status. Meanwhile, we also did not have the medical workforce we needed to mobilize against the virus. Although our public health experts have worked hard to craft guidances that work around these challenges in order to protect our communities, their work has been politicized to the point where they regularly face threats and intimidation. 
These barriers to an effective response demonstrate that we cannot "go back to normal" if we expect to handle the next pandemic or public health disaster. As we continue to disrupt habitats across the world directly through deforestation, or indirectly through climate change, we can only expect more zoonotic transmissions of viruses that we have not previously encountered. However, we can ensure that these illnesses do not result in debilitating epidemics and pandemics. In order to prevent these emerging viruses from infecting thousands of Coloradans and crippling our economy again, we must ensure that we improve our public health infrastructure and our health-care system. We do not have to face another year like 2020 if we can contain new illnesses, keep families housed, and protect Coloradans' health-care coverage while medical researchers develop the vaccines we need.
Fortunately, Colorado took two big steps in 2020 by enacting best-in-the-nation policies for paid sick days and paid family and medical leave. I was proud to carry legislation in 2020 that established paid sick days for all Coloradans, and the bill included a critical provision that requires all employers to provide additional paid sick leave during a public health emergency for their employees. This will help employees recover from illnesses without worrying about their paycheck. Meanwhile, Coloradans passed Proposition 118 with overwhelming support, which will build a paid leave program that can provide the assistance Coloradans need to pursue extensive medical treatments and recoveries. COVID-19 has demonstrated the need for both short- and long-term leave, and workers will not have to forgo their livelihoods in order to protect themselves from the next outbreak.
Looking forward to the 2021 session, we need to continue efforts to address the weaknesses in our public health-care system that impede our state's ability to recover from a pandemic. I have been working with my fellow front-line worker, Rep. Kyle Mullica, D–Northglenn, on legislation to establish the Colorado Health Service Reserve Corps. This service may help our state address its medical workforce shortage and improve our ability to effectively respond to public health emergencies like wildfires, floods and viral outbreaks.
Meanwhile, I have also been working on legislation to protect the public health officials tasked with making difficult decisions to save lives. These non-political, non-partisan leaders have faced unprecedented political backlash for following the science and implementing evidence-based policies. My bill responds to this troubling trend by improving privacy protections for public health officials so that they can continue to serve without harassment or intimidation. We cannot effectively respond to public health emergencies if the leaders tasked with implementing necessary policies and protocols cannot conduct their duties.
While many of my peers are working on other reforms to improve our public health infrastructure, I want to emphasize that the 2021 session is just the beginning of a long process to build a resilient state. We need to organize and reconsider the ability of a health-care system based on private insurance to protect Coloradans during public health crises like a pandemic. These larger fights, like the campaign to pass paid family leave, will require more time for us to build support across the state.
However, the 2021 session signifies an opportunity for Colorado to reject the idea that we can "go back to normal" and to instead mobilize for a public health-care system that can serve all Coloradans during the future crises we will face.
Yadira Caraveo, a Thornton Democrat and practicing pediatrician, represents District 31 in the Colorado House.