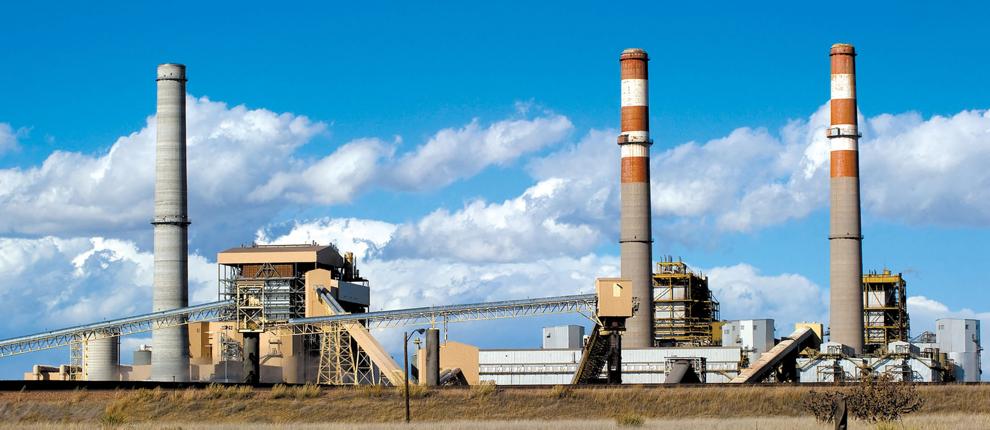 Xcel Energy officials in Denver on Tuesday unveiled what the eight-state electric utility is calling "the most ambitious [carbon reduction plans] announced to date within the electric power industry."
The Minnesota-based company that provides the majority of the electrical power in Colorado plans to deliver 100 percent carbon-free electricity to all of its customers by 2050, meaning no more coal- or natural gas-fired power plants. The company also plans to cut carbon emissions 80 percent by 2030 from 2005 levels.
"You probably have seen the same kind of scientific reports coming out of the U.N. and U.S. that I have, and those studies suggest climate change isn't getting any better, it's getting worse, so when we step back as a company, we think about what more we can do," Xcel Energy chairman, president and CEO Ben Fowke said Tuesday on a conference call with reporters.
"To us, using technology, we believe that we can do more, and why shouldn't we do more if we can do more at basically the same cost?" Fowkes said, adding technologies need to be developed and existing technologies need to become more commercially viable in order to achieve the 2050 goal.
Those technologies include but aren't limited to nuclear power, carbon capture and hydrogen power, but he pointed out that current technology can get Xcel to its 80 percent carbon-reduction target by 2030, and that the company is already on schedule for a 60 percent carbon reduction by 2030.
Fowkes pointed out that nuclear power is a significant part of the company's mix in Minnesota and that he doesn't want to see those facilities retired prematurely. Colorado doesn't have any nuclear.
In the last decade, Xcel has already achieved a 35 percent carbon reduction, Fowkes said, and the price of large-scale wind and solar has fallen by more than 70 percent, making it head-on competitive with fossil alternatives.
Fowkes was almost immediately asked why the company doesn't just label this latest plan a 100 percent renewable target -- something that would be more aligned with the stated goal of Gov-elect Jared Polis.
"It's important that we don't shut down that the real goal is 100 percent carbon-free," Fowkes said. "Let's make sure that we look at all the tools in the toolbox to get there and we'll bet on the ones that are the most pragmatic and economically viable. I listen to scientists on climate change, and I listen to my system engineers on reliability. You can't legislate physics."
Xcel Energy Colorado president Alice Jackson echoed Fowkes on the carbon-free distinction.
"At the end of the day we're really talking about those advanced technologies that are going to close the gap, particularly dispatchable advanced technologies," Jackson said. "We think this goes a long way to addressing what Governor-elect Polis' administration was running their platform on. We're talking about achieving levels of renewables here 60 percent or higher by the time we get to 2030."
Polis chimed in via a press release, saying the Xcel plan advances Colorado as a clean-energy leader.
"When I launched my campaign back in 2017, we had a bold agenda for our state to get to 100 percent renewable by 2040," Polis said. "Xcel Energy's exciting announcement today, along with the strong climate goals communities like Pueblo, Summit County, Fort Collins, Denver and others across the state have embraced, shows we are leading the way forward right here in Colorado — by committing to a renewable and clean energy future."
Fowkes said it will be challenging to get state Public Utilities Commission approval, as well as the legislative steps necessary to advance the plan, particularly as it relates to increasing the amount of research and development going on in the state.
"I don't think getting buy-in across both sides of the aisle and various stakeholders is going to be a cakewalk," Fowkes said. "We need support and we need to demonstrate the compelling economics and the plan that we can put forth to get us there."
Clean energy advocates in Colorado celebrated the news.
Colorado has yet again established itself as the national leader on clean energy, which is great for our economy, our air and future generations," Kelly Nordini, the executive director of Conservation Colorado, the state's largest environmental organization, said in a statemet. "By pledging to cut its carbon pollution and transitioning away from fossil fuels, Xcel is leading the way to the future with Colorado as a national model in fighting climate change.
"With governor-elect Jared Polis also committing to a bold vision and leadership on climate and clean energy policy, our future is only getting brighter."
 In an accompanying statement, Jon Goldin-Dubois. president of Boulder-based Western Resource Advocates, said utilities are a key part of the plan to reduce carbon emissions.
"Xcel Energy should be commended for its leadership in setting ambitious, achievable goals," he said.  "Our experience working with Xcel Energy in Colorado for over a decade – to expand renewable energy and reduce carbon emissions – has proven that a healthy economy and protection of our environment can go hand in hand. As Xcel Energy takes action to meet these goals, it will expand opportunities, and dramatically re-shape the energy and carbon landscape across its service area."