The Last Stand in Weldona is an institution in a town with few.
It's the only restaurant that serves the northeast Colorado town and the surrounding area. Weldona (population 104) is 13 miles northwest of Fort Morgan, along the only highway to nearby Jackson Lake State Park.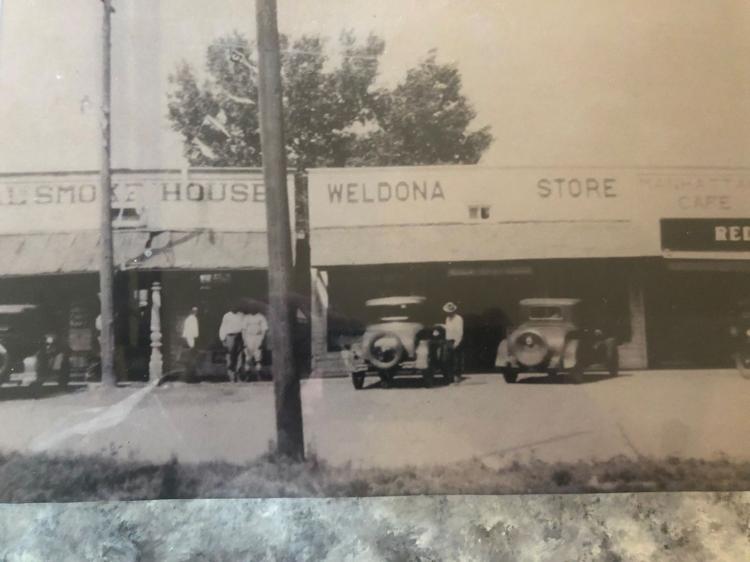 Weldona was once a booming town; it had a Ford dealership, two movie theaters and two bars, the Flying J and the Last Stand. The town, first known as Duel, is the heart of the Weldon Valley, settled by Italian immigrants in the 1880s who grew sugar beets and raised cattle and sheep. 
The town -- on Colorado highway 144 -- began to decline once Interstate 76 opened nearby, bypassing Weldona. But the Last Stand, known as "Al's Smoke House" back in the 1920s, remained. 
In 1998, the Fort Morgan Times profiled the then-100-year-old bar and restaurant, the oldest one in town. Rumors had it that brawler Jack Dempsey (a native of Manassa in the San Luis Valley) once sat on one of the barstools.
Roger Schiel has lived in Weldona since 1969 and has owned the Last Stand for 25 years. In 1997, the Last Stand was decimated by a flood that overran two nearby ditches -- Weldona is just a mile from the South Platte River -- and, instead of a 100-year celebration, the owners showed off renovations that kept true to the building's origins. 
Reviews of the Last Stand on Google point to its great hamburgers and their Thursday lunch specialty, fried chicken, with one review going so far to say that they make the best burgers in all of Morgan County. On Sundays, you can find locals watching the football games and cheering on the Broncos. Friday is "burrito night." 
Schiel told Colorado Politics that he tries to maintain a family-oriented restaurant, which draws customers from Sterling and as far away as North and South Dakota, especially in the summer. Most days, it's him and daughter Amy handling the customers; on Thursdays, Amy's daughter helps out with the fried chicken, which is home-made and always sells out during the lunch hour.
The Last Stand is also the only place between Fort Morgan and Jackson Lake where one can pick up a six-pack of beer.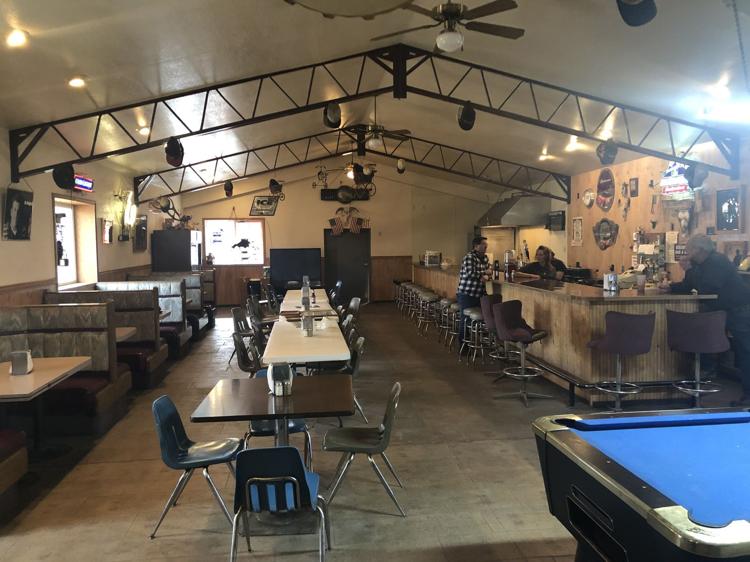 But Schiel and daughter Amy now face a Hobson's choice: Do they continue as a restaurant and forego the package-beer business (which is 58 percent of their alcohol sales)? 
It's not a choice they want to make.
The problem is an unintended consequence of a bill rushed through the General Assembly in the final days of the 2018 legislative session.
Senate Bill 243 was intended to set the rules around who could sell bottles and cans of full-strength beer on Jan. 1, 2019. Up until then, only liquor stores and craft breweries could sell full-strength beer; grocery stores were stuck with 3.2 percent.
The General Assembly remedied that with a measure in 2016, but just how that would be implemented was left until the 2018 session.
Somewhere along the line, SB 243 also eliminated what's known as an on-off premise license. That allowed retailers to sell 3.2 percent beer as well as to operate a restaurant that serves beer, like the Last Stand.
The new law, signed in June by former beer purveyer Gov. John Hickenlooper, now requires retailers to make a choice about which license to have: an on-premise (meaning consumption on site) or off-premise (meaning sales of six-packs, for example). They can no longer do both.
In a large or even medium-sized town, that's not a huge deal. But to the Schiels and the Last Stand, it's a substantial portion of their business and one they'd like to keep. 
And a fix is on the way, if Senate Minority Leader Chris Holbert of Parker has his way.
Holbert was one of the sponsors of SB 243 in 2018, but he's amenable to a fix that will help the Schiels and other small-town businesses like theirs.
Holbert told Colorado Politics it will be the first bill he introduces in the 2019 session. Whether he will be alone on that is unknown; calls to the bill's other sponsors: Reps. Hugh McKean and Daneya Esgar, were not returned.