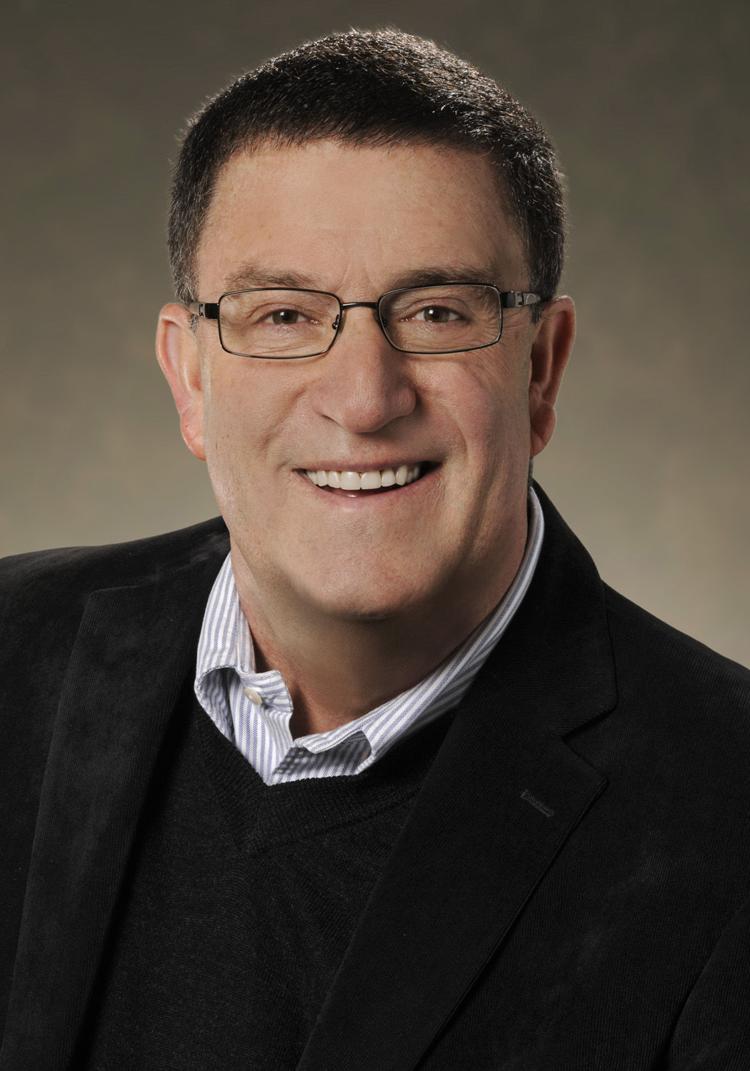 "Paging Mayor Michael Hancock. Mayor Hancock, please pick up the nearest white courtesy telephone."
Denver is crying out for leadership, yet its elected executive seems increasingly absent and checked out. With nearly three and a half years remaining in his final term, that is a recipe for trouble.
I'll start with a premise — namely, that third terms are lackluster almost without exception.
The third gubernatorial term of my friend and mentor, Richard Lamm, was largely devoted to book-writing and national speech-making. His successor, Roy Romer, was so bored during his third term that he added the job of Democratic National Committee chair.
At Denver City Hall, Mayor Bill McNichols' third term grew quickly stale and effectively ended with the lack of response to a major blizzard. Mayor Wellington Webb's final four years were far less consequential than his initial eight.
A few decades back, state voters had the good sense to limit governors to two four-year terms. But in Denver, it is still allowable to do a full 12 years atop city government.
When Michael Hancock was re-elected last June, bucking the tide of a change-focused election, he was urged by many to clearly delineate a third-term agenda and to freshen his team to avoid that third-term malaise.
He gave a head-nod acknowledgement to such advice and then proceeded to do nothing with it. If you've detected an ambitious, well-defined third-term agenda or the injection of significant new blood in key City Hall positions, then your sensors are more finely tuned than mine.
Having declined any kind of reset, Hancock now faces an even lower bar. It would be nice if he would just show up.
In many important respects, Denver is at a crossroads. The number of tough issues requiring bold, attentive mayoral leadership is considerable.
Denver International Airport, not that long ago a world-class facility, is now a dysfunctional shambles and eyesore. The whole project seems to be in an interminable holding pattern between contractors. Who is shaping the vision — and what is it? Who is explaining to Denver citizens and the traveling public that plan and the steps to get there? Who has an eye on costs thought to be escalating explosively? Who is holding the airport managers accountable? There is not only a construction and operations crisis around DIA; there is a crisis of confidence that only the mayor can allay.
Traffic congestion in Denver shows no signs of receding or improving. Is there a plan — beyond that of what seems to be a never-ending reduction in traffic lanes? To be clear, the creation of a new City Department of Transportation is a victory of marketing, not of mobility.
As Denver continues to gentrify with the cost of living climbing, the issue of affordable housing grows in importance.
While the tragedy of homelessness becomes ever worse in Denver with parts of the city looking like scenes from Seattle and other West Coast locales. Last spring, Denver voters overwhelmingly rejected the overturn of the camping ban based on a campaign that promised, "We can do better." If the mayor is not pointing the way toward that "better" approach, who is?
Small businesses across the city are facing the multiple challenges of minimum-wage requirements, an ever-increasing tax burden, and finding workers in a low-unemployment economy. Is the mayor to be found in their corner?
The long-authorized convention center expansion project still awaits as does a public resolution of the bid-rigging scandal that led to this delay.
On all these issues and others, is Denver in better shape than when Mayor Hancock took the oath for the third and final time last July?
Denver's soul is in jeopardy while our mayor is more and more missing in action. It's not yet come to the point of putting his photo on the side of a milk carton, but that day might not be far off.
So where is Michael Hancock and where has he been?
Others can check the mayor's daily diary and his travel logs. But he sure does seem to be gone a lot and racking up the frequent flyer miles.
More than one City Hall observer has remarked of late, usually in a hushed tone and with an eye over the shoulder, that the mayor appears far more interested in the trappings of the office than in doing the actual work.
No one begrudges Hancock a few perks of the job or even an occasional getaway. We ask only that the rewards be accompanied by some substantial effort — that they be earned through leadership and attentiveness.
Mr. Mayor, you have 40 months left in office. In a third term which you earnestly asked Denver voters to grant you. This is not a clock to be run out or a gravy train to be exploited. Rather, it is a rare opportunity to be seized.
Denver cannot afford for you to be an absentee captain. Please recalibrate and reengage. It is not too late to reboot. Your leadership is needed and sought.
Eric Sondermann is a Colorado-based independent political commentator. His column runs every Sunday in ColoradoPolitics. Reach him at EWS@EricSondermann.com; follow him at @EricSondermann