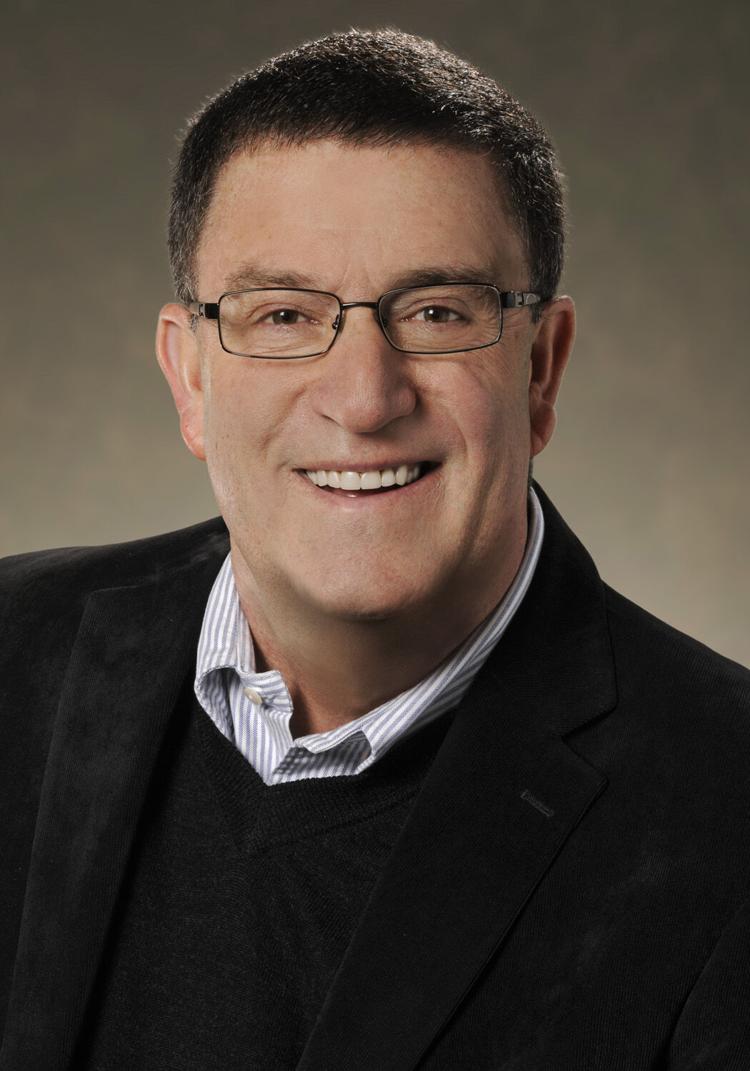 Not that long ago, it was axiomatic to comment, "All politics is local." That is no longer the case, not even close, as elections have become increasingly federalized and local issues have tended to recede.
Yet, what happens locally is of dominant, often determinant importance when it comes to our quality of life. Yes, it would have been advantageous to have had a coherent, effective federal response to the pandemic instead of relying on states and localities to largely lead. But in the big picture, livability is far more a function of local living conditions than of distant policy decisions.
Bumper stickers encourage us to "think locally." So let's do precisely that and take stock of Denver during this year of perpetual tumult and crisis.
Cities are dynamic organisms, constantly changing, sometimes progressing and other times waning. Denver has experienced quite the boom over the last several years, even if those "good times" have often come with an attendant cost.
No one will confuse 2020 for such a good time here or elsewhere. The question, however, is whether this year is a blip for Denver caused by a confluence of events or a harbinger of continued struggles and decline.
In the coming days, local radio personality Steffan Tubbs will release a film entitled, "Denver In Decay." Even if Tubbs comes at this with a political agenda, the very fact that the question is being asked and such a film is being made, with the participation of highly credible people, is a statement unto itself.
The evidence of a troubled Denver is rather pervasive.
The tragedy of homelessness is as intractable a problem as this city faces. For starters, it is a mistake to regard this population as monolithic. It includes individuals with severe mental health issues; those with major alcohol and/or opioid addictions; those in economic crisis; and some who just prefer the unencumbered lifestyle. One-size-fits-all strategies will never work.
Homeless encampments are horrid, disease-ridden places for those inside and eyesores for other citizens who have spoken — and voted — overwhelmingly for their removal. While the mega-encampments near the Capitol and outside Morey Middle School and the Governor's Mansion have been cleaned up, we now see smaller, pop-up encampments here, there and virtually everywhere.
All indicators are that the homeless ranks are growing and that Denver is more and more a magnet. Past political pledges to "end homelessness in 10 years" and others of similar sort seem almost quaint. Denver voters are now being asked to approve a quarter-cent sales-tax hike (arguably, itself regressive) to finance further, vaguely defined programs for the homeless. This presupposes that funding is the missing variable, a debatable proposition at least.
Residents of prosperous, vibrant cities should be able to have nice things. But here, the State Capitol and Civic Center Park have become blighted areas instead of crown jewels.
Protests are fundamentally American — and there have been many wrongs to vociferously and collectively object to of late. But for a few, such gatherings months later have become sport and a thin pretext for indefensible vandalism and worse.
Denver's police force, similar to those across the country, is under intense scrutiny these days. That is a good thing. But like other good things, it can have attendant ill effects. In this context, it is only human nature for officers to be less proactive and more reluctant to engage. Why roll down the window to check out an incident and potentially invite confrontation when you can keep on moving with the window up?
Related or not, crime in Denver is up. While a few on the fringe, chronically dissatisfied with reform and accountability, float silly ideas like the wholesale replacement of the Denver Police Department with a "peace force," an oxymoron if ever there was one.
Opening schools in a pandemic, and keeping them open, is no easy task. But Denver Public Schools seems particularly leaderless and rudderless, and simply not up to the task.
Meanwhile, City Hall continues to spend beaucoup bucks on a handful of mega-projects — the convention center expansion, the DIA upgrade and shopping mall, and the multi-year reconstruction of the 16th Street Mall — with the hope, though far less than the assurance, that the post-COVID world will look remarkably similar to what came before.
While many Denver residents continue to chafe at much of the cookie-cutter, box-like development that has changed the appearance of countless neighborhoods.
Amidst multiple challenges, Denver politics are also rapidly shifting. Historically, power has rested with the mayor with city council often being little more than an afterthought. That relationship is now up for grabs as a new breed of council members assert themselves, claim to speak for a new constituency — younger and woke, and try to peel back some authority from the executive.
Denver's 2019 municipal election was an affair dominated by a demand for change. Three incumbent council members lost their seats in an unprecedent changeover. Michael Hancock's re-election, despite a dramatic underperformance in the first round of voting, was the outlier, not the main message. Conversations with both close mayoral allies and high-profile critics reveal little love lost and a wide gap in the assessment of the city's health. The intense polarity that is the hallmark of our national politics seems, in its own way, to have infected our municipal politics, too.
One sage observer believes Denver's problems to be mostly transitory with so much of the city's allure on pause (baseball games; theater; concerts; many restaurants; neighborhood fairs; and the like) yielding center stage to the social pathologies that are part of any big city.
Perhaps. If she is correct, Denver's bounceback should be swift once the virus is eradicated and the economy regains steam. But what if all this is not fleeting. What if the world is really changed and many of those office buildings don't regain their luster and heavy occupancy? What if some of our social behaviors are permanently altered?
On the way up over the last decade, Denver was often compared to Seattle. We can only hope that analogy does not hold as that emerald city falls increasingly into dysfunction and disrepair.
Nearly four decades ago, a young, serious-minded change-agent named Federico Peña captured the city's attention by asking Denverites to, "Imagine a great city." Is Denver circa 2020 what he — or we — had in mind?