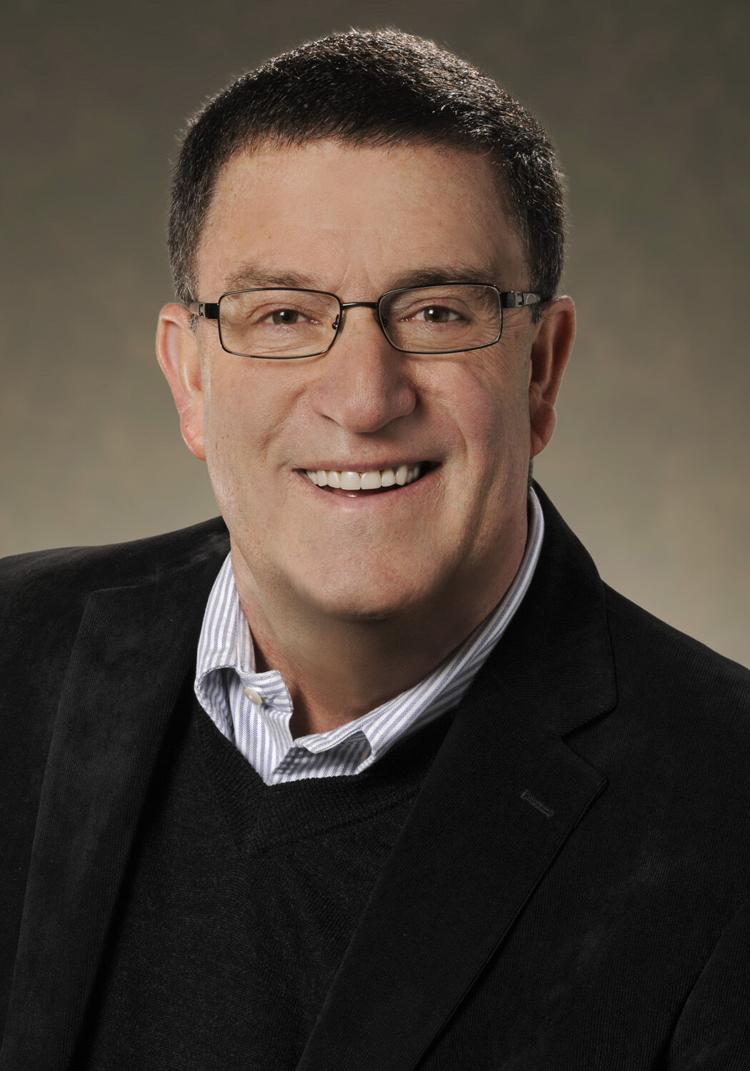 Happy Birthday, Governor Richard Lamm.
Who turns 85 on Monday, Aug. 3. His birthday, fittingly, just two days after Colorado Day, celebrating the state he loves and which he led so well.
Time moves by. The years accumulate. Lyrics come to mind from my father's favorite song:
Sunrise, sunset
Sunrise, sunset
Swiftly fly the years
One season following another
Laden with happiness and tears.
For the benefit of those few people who are reported to have moved here in the intervening years, Dick Lamm was elected to three terms as Colorado's Governor, serving from 1975 to 1987. As a politician, he was truly an original, combining intellectualism and populism with a tell-it-like-it-is candor that one can only imagine in the current age of Twitter.
Having convinced Colorado voters in 1972 to say "thanks but no thanks" to hosting the Winter Olympics, Lamm then walked the state from the Wyoming border to the New Mexico line as a kickoff to his gubernatorial campaign.
While a decision to pursue the governorship is the product of many inputs, Lamm often commented that he cemented his resolve in my parents' living room on a night in April 1973 when my father was elected, overwhelmingly, to the Colorado Springs City Council on a similar platform of environmental awakening and slower growth. Dick and Dottie drove down for the occasion and concluded that if Fred Sondermann could pull this off in conservative Colorado Springs, maybe they could do the same on a broader scale.
Lamm was elected as a liberal in the Watergate wave of 1974; governed as a moderate with an eye on the state's finances and a knack for taking on party dogma and sacred cows; and gained acceptance among conservatives in his latter years in office and since for his willingness to speak hard truths.
It was a unique brand of politics, rare in that age and unheard of in our current era of all-consuming partisanship and polarization.
But Lamm's mark on Colorado extended far beyond policy and politics. He ushered in and gave wings to a generation of talent that went on to occupy leadership roles across the state.
In thinking about this column, I reached out for comment to a good dozen people who got their start in the Lamm administration. The dominant theme of what I got back related to the pool of talent he developed and nurtured.
From Harris Sherman: "Dick gathered very young, talented, energetic people around him for which he was roundly criticized. A Denver Post cartoon showed Dick with his cabinet, all of us sitting in high chairs.  But he launched a generation of future Colorado leaders in every field."
From Paula Herzmark: "He didn't micromanage. He supported the creative thinking and willingness of his key people to stretch and try out new ideas. His respect for his team resulted in a key aspect of his legacy.  Because virtually all went on to be community leaders — in business, in not-for-profit work and in government."
From David Miller: "Dick Lamm placed more people in their 20s and 30s in his cabinet and senior staff than any governor in Colorado history. He inspired us to dedicate our careers to public service."
From Steve Katich: "My 'salary' of $60 a month (and eight cents a mile) organizing rural Colorado changed my life. The people Lamm brought together all changed Colorado for the better."
From Bob Knous: "When these exceptional folks received new opportunities, Dick would encourage them to move forward. He didn't urge them to stay. The result: He knew, as governor, he would attract new talent while the person leaving would move into an executive role and carry the lesson forward."
Maria Garcia Berry wrote of Lamm as a boss, not just a talent scout. "He was tough, demanding, and did not tolerate intellectual laziness. If you disagreed on a policy position, he would give you the chance to convince him, but demanded a robust thought process."
Mark Grueskin shared advice Lamm had provided that seems ever more relevant. "When I was his lobbyist in the GOP-controlled, veto-proof legislature, Dick would remind me, "Don't make policy disagreements personal. They're not. To do this job, you need to look for common ground. You'll usually find some.'"
My takeaways and gratitude from my years as the youngest member of Lamm's youthful band as well as the years since are multiple. But let me highlight just four.
First, thank you, Dick, for taking a chance on me and giving me a chance. I was all of 20 years-old when I directed your campaign in southern Colorado. And 21 when I left college to join your governor's office staff. Those were formative years and I could not have asked for a better role model and mentor.
Second, thank you for demonstrating how to be an independent thinker and the importance of doing so. That is a core part of who you are and who I have become.
Third, thanks to you, and certainly to Dottie as well, for showing many of us how to age with grace and vigor, but also with honesty as to the challenges and losses it entails.
Fourth, thanks to both of you for so graciously welcoming Tracy, my quite non-political wife, into your circle and for being such engaging conversationalists on an endless array of topics.
And one more note: Thank you for indulging, even unknowingly, myself and one or two others in your employ as we endeavored to fit the word, "verisimilitude," into as many veto messages as possible during a particularly robust year of such bill rejections.
Some columns come from the head; others originate in the gut. This one is very much a labor of love, straight from the heart. Governor, here's wishing you many more years of health and many more celebrations to come.