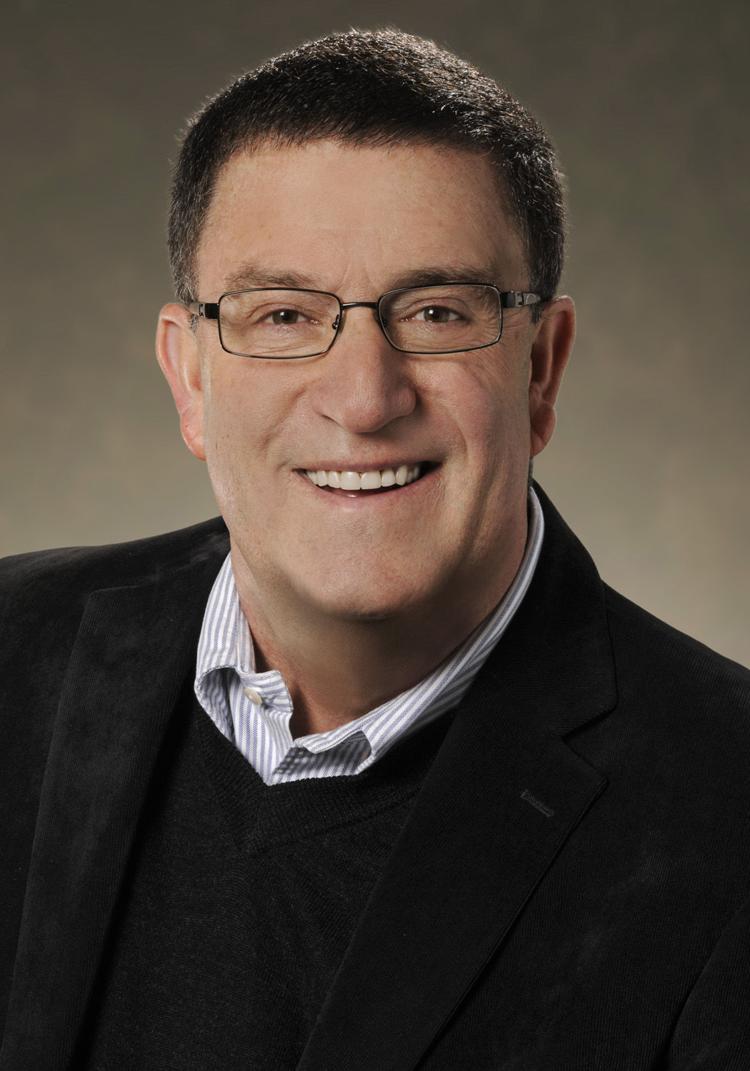 Not that many months ago, all the smart analysts had Colorado front and center in the 2020 battle for control of the United States Senate.
Recall the target list. Democrats, needing a net gain of four seats to take over Senate control (just three if there is a Democratic vice president presiding over the body), targeted Republican-held seats in Colorado, Maine, North Carolina and Arizona. Probably in that order.
Well, maybe so, but at this point less than five months from Coloradans receiving their ballots, incumbent Cory Gardner might do well to simply stay on that list of top-tier, pivotal races.
A poll a couple of weeks back conducted by Keating Research had Gardner trailing presumptive Democratic nominee John Hickenlooper by a full 18 points. Chris Keating is a reputable pollster. But because he's a Democrat affiliated with Hickenlooper in past races, let's say the margin could be inflated. For argument's sake, let's cut it in half. That is still a spread of nine points.
A prominent Republican operative offered his assessment that Gardner's current deficit was in the vicinity of seven points. So pick your favorite number between seven and 18, but every indication is that Gardner trails by a figure at least in the high single digits. And what if Keating's tally is actually close to the mark?
Of course, before we get to the Gardner-Hickenlooper showdown, there is the minor procedural matter of a Democratic primary at the end of June.
Hickenlooper might have lost some of his abundant supply of pixie dust. His non-showing in the presidential field revealed him to be a quite ordinary politician. But if nothing else, the coronavirus pandemic has demonstrated that his store of political luck has not run dry. What better excuse to run a highly sheltered campaign than a requirement to stay sheltered?
His Democratic challenger, Harold Stassen — excuse me, Andrew Romanoff — is hoping to don Bernie Sanders' garb and turn the primary into a liberal uprising. But how do you create such a happening when very little is happening out there, save for the virus and its consequences?
The case for Gardner's viability starts with his abundant political skills. And the patented smile.
Gardner proved his ability to win a tough race in 2014 in overcoming Mark Udall's incumbency and likable western persona. Udall was a willing accomplice to his own defeat in waging a strategically inferior campaign.
In two mayoral elections and two races for governor, Hickenlooper has never faced a particularly potent opponent. He has taken precious few roundhouse punches — the kind Gardner and his allies will deliver with abandon. It is not impossible to imagine that Hickenlooper will slip up, a la Udall, and hand Gardner a few unearned points.
Gardner also enjoys the advantage of being as visible as is senatorially possible with the sole issue du jour of the COVID response while Hickenlooper is sidelined with no role to play. And Hickenlooper's famed quirkiness and please-everyone moderation may no longer be the hot brand it was a decade ago.
And, yet.
Put all that on Gardner's side of the ledger and it still leaves him staring up at a formidable deficit. In 2014, the final off-year election of the Obama presidency, Gardner defeated Udall by a rather scant 1.9 points. On the same ballot in a GOP-friendly year, Hickenlooper won his re-election by nearly double that margin and tallied roughly 20,000 votes more than did Gardner, although they were running in different races.
In the intervening six years, Colorado has only turned a deeper shade of blue, azure instead of periwinkle, if you will.
Just two years ago, Jared Polis was the Democratic foe Republicans wanted, thinking they could dismiss him as a rich Boulder leftie. Come Election Day, Polis won by north of 10 points as Democrats swept contest after contest up and down the ballot.
Gardner's inescapable lot is to run for re-election on a ticket led by Donald Trump in an election defined by Donald Trump in a state which has never felt the Trump appeal. Those are heavy lead weights.
We'll have to wait for Gardner's senatorial memoirs, or an unanticipated moment of candor, to learn whether his palsy-walsy attachment to Trump was borne of some revelation of presidential genius or simply a political calculus of what it takes to prosper in Trump's GOP. In either case, it has been a marked departure from Gardner's assessment of Trump just four years ago when he opted to check out of the Cleveland convention well ahead of Trump's formal nomination.
Gardner's dilemma is that he can't survive among Republicans without Trump's blessing and, in every likelihood, can't survive among the broad base of Colorado voters with it.
Think of the two key audiences Gardner needs if he is to have any chance. First, he must motivate the Trumpian base to show up in a way it did not in the 2018 mid-term election. Second, he must win over major numbers of suburban women — soccer moms in the old parlance. How do you develop a message that resonates with those two very different crowds? How do you thread that tiny needle?
Before Gardner can even think about closing the final gap with Hickenlooper, he has to stay on the national radar by keeping the margin to a manageable number. Mitch McConnell, with his Senate majority looking increasingly precarious, is nothing if not a pragmatic, unsentimental pol. While Gardner is popular in McConnell's caucus, the Colorado race could be written off well before November in favor of a last-ditch defense of seats in more prototypically red states like Montana, Kansas, Iowa and Georgia.
Hickenlooper may be a lackadaisical candidate running a lackluster campaign for a job in which he's expressed only passing interest. But in Colorado at this juncture, that is likely to be more than enough.
Eric Sondermann is a Colorado-based independent political commentator. His column appears regularly on Sundays in ColoradoPolitics. Reach him at EWS@EricSondermann.com; follow him at @EricSondermann