U.S. Sen. Mark Udall is locked in a tight race for a second term, running just barely ahead of several potential Republican challengers, according to a poll released on Thursday by Quinnipiac University.
Voters approved of Udall 45 percent to 42 percent but were evenly split on whether he deserves reelection, with 42 percent picking each side of the question.
The Democrat leads Republican front-runner Weld County District Attorney Ken Buck 45 percent to 42 percent — just outside the poll's 2.9 percent margin of error. Udall holds a 43 percent to 41 percent lead over both state Rep. Amy Stephens, R-Monument, and state Sen. Randy Baumgardner, R-Hot Sulpher Springs, but has a more comfortable 44-39 percent lead over state Sen. Owen Hill, R-Colorado Springs. Udall defeats Republican businessman Jaime McMillan 45 percent to 38 percent.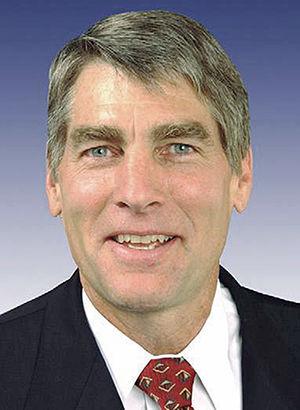 "Mark Udall may be the front-runner, but he can hear the footsteps of three challengers, all within a few percentage points," said Tim Malloy, assistant director of the Quinnipiac Polling Institute.
Colorado voters have soured on President Barack Obama just over a year after handing the Democrat a 5-point win in the swing state, with 59 percent of those polled disapproving of his job performance and 37 percent approving. It's one of the lowest approval ratings for Obama in any Quinnipiac poll since his election, the pollsters said. State voters give a nearly identical thumbs down to the Affordable Care Act, also known as Obamacare, the administration's signature health care reform law.
But voters give strong approval to two key pieces of the national Democrats' agenda — raising the minimum wage and providing a path to citizenship for immigrants in the country illegally.
Gov. John Hickenlooper fares slightly better in the poll, besting potential Republican nominees by at least 6 points. While voters are evenly split over whether Hickenlooper deserves reelection — 45 percent either side — his approval numbers are stronger, with 52 percent declaring he's doing a good job.
Hickenlooper leads Secretary of State Scott Gessler by 46 percent to 40 percent, his slimmest lead against a pack of potential Republican nominees. Hickenlooper leads former U.S. Rep. Tom Tancredo 48 percent to 39 percent; State Sen. Greg Brophy, 47 percent to 37 percent, and former state Sen. Mike Kopp, 47 percent to 38 percent.
Republicans pounced on the poll results showing Udall could be vulnerable.
"The air is getting thinner for Democrats in the Rocky Mountains," Colorado Republican Party Chairman Ryan Call said in a statement. "President Obama and Sen. Udall's broken promises and failed leadership have caused Coloradans more grief than they can manage, and this poll confirms that."
"Colorado families are fed up with Sen. Mark Udall's unwavering support for ObamaCare and his decision to vote with President Obama 99 percent of the time," said Stephens in a statement. "They understand that Sen. Udall has lost touch with middle class values and he has failed to provide the independent leadership that Colorado expects from their elected officials."
The Udall camp said the poll results demonstrate that Colorado is a swing state.
"We always knew this would be a competitive race, Colorado is a swing state and we are taking nothing for granted," Udall campaign manager Adam Dunstone told The Colorado Statesman. "We believe voters will respond to Mark's impressive record of accomplishment and his commitment to protecting Colorado's special way of life."
Voters say they'd be less likely to support Udall if Obama campaigns for him in the state, with 40 percent saying it would lessen support for the senator compared with 10 percent who say it would increase support, though 49 percent say it wouldn't matter.
Udall avoided answering whether he wants Obama's help in Colorado during a CNN interview following the State of the Union address last week, but his campaign says there's no rift. "President Obama is always welcome to come to Colorado," Dunstone told The Statesman. "We don't have any plans at the moment."
Potential Democratic presidential candidate Hillary Clinton would lose the state to U.S. Sen. Rand Paul of Kentucky 47-43 and to U.S. Rep. Paul Ryan of Wisconsin 48-43 if either Republican is their party's nominee in 2016. Voters prefer Clinton by a single percentage point over other potential GOP candidates U.S. Sen. Ted Cruz of Texas and New Jersey Gov. Chris Christie, whose ratings have tumbled in Colorado since the Bridge-gate scandal erupted last month. Christie bested Clinton by 8 points in Quinnipiac's November survey, but that lead has vanished, due in part to strong majorities that say the governor's scandals will likely damage his prospects as a presidential candidate.
Vice President Joe Biden should look elsewhere for support, if he decides to run for president, according to the poll results. A full 65 percent of Colorado voters don't think he would make a good president, compared with just 26 percent who support the Delaware Democrat.
Although he isn't up for reelection until 2016, U.S. Sen. Michael Bennet, a Democrat, is in net-positive approval territory, with 39 percent approval compared with 36 percent disapproval.
The poll surveyed 1,139 registered Colorado voters between Jan. 29 and Feb. 2 and has a margin of error of plus or minus 2.9 percent.