It goes like this: Speak out against a company or maybe a public official, and you could get sued. Not because you said something that was slanderous or libelous, but because you spoke out at all.
It's known as a SLAPP, or a Strategic Lawsuit Against Public Participation. It stems from the least-known part of the First Amendment. Everyone's familiar with the clauses on establishment of religion, freedom of the press, and the right to assemble. It's that fourth, lesser-known clause from where SLAPPs come: The right to petition the government for redress of grievances.
But exercising that right can expose someone who speaks out to legal risk from a SLAPP suit.
The term SLAPP actually originates right here in Colorado and dates back some 40 years, according to one of the two people who came up with it: Law professor emeritus George Pring of the University of Denver. He and then-professor Penelope Canan of sociology started looking at lawsuits filed against those who spoke out against environmental problems back in the late '70s. 
That turned into the 1996 book SLAPPs: Getting Sued for Speaking Out. To date it's the only book written exclusively on the issue.
In the 2019 Colorado legislative session, lawmakers approved an anti-SLAPP bill — House Bill 1324 — that will give some measure of protection to those who get sued for bringing issues to the attention of elected officials or simply for speaking out. 
The measure sets up an expedited process for dismissing a suit identified as a SLAPP. A special motion can be flied to dismiss within 63 days of the original complaint, with a hearing no later than 28 days after that. 
Pring and Canan were on the same path in the late 1970s. At the time, he was an environmental lawyer in Denver, whose clients were being sued by "the governments and polluters they opposed," according to the book. She was in Hawaii, and her university was being threatened with a lawsuit for "criticizing a publicly-funded research program."
The two found case after case where people were sued just for speaking to the government, circulating petitions, writing letters to the editor, even testifying at public hearings.
These lawsuits frightened community leaders into silence, "supporters dropped out, resources drained away, campaigns foundered, and community groups died," their book said.
The two met at DU in 1983, introduced by a mutual acquaintance who found it fascinating that a law professor and sociology professor were interested in the same thing. It wasn't just free speech under attack, they wrote in the book. It was people who were speaking in "government hearings, to government officials or about government actions," an "unaddressed legal phenomenon."
They started a political litigation project at DU in 1984 and did the first nationwide study on SLAPPs, examining about 100 cases, although they wrote in the book that they had since found hundreds more.
They estimated that thousands of SLAPPs had been filed in the two decades previous to the book's 1996 publication.
SLAPPs "profoundly affect the outcome of future political disputes as well as those that trigger them ... [Filers] of SLAPPs rarely win in court yet often 'win' in the real world, achieving their political agendas," the book said, ading that SLAPPs "can and do eliminate or warp public political participation."
It hasn't stopped since the 1996 book. 
Among those who know the issue first-hand: Environmental activist Pete Kolbenschlag of Delta County, who was sued in 2017 over comments he made on a 2016 Facebook post on an article published by the Delta County Independent. That article dealt with a settlement involving oil company SG Interests of Houston, which sued Kolbenschlag for libel.
Kolbenschlag wrote in the Facebook post that SGI "was actually fined for colluding … to rig bid prices and rip off American taxpayers." The company argued that it was never fined and that it agreed to the settlement only because it was cheaper than going to trial.
According to the Grand Junction Daily Sentinel, in his ruling, Seventh Judicial District Court Judge Steven Schultz said "he didn't think that whether the payments are called fines, penalties, settlement payments or damages 'makes any real difference'." He ruled in Kolbenschlag's favor and awarded him attorney's fees. 
But that wasn't the end of it. The company appealed last July to the Colorado Court of Appeals. That appeal is still pending.
Kolbenschlag testified in an April House committee hearing that the lawsuit has caused hardships, affected his finances and his business, caused enormous stress and taken hundreds of hours of his time in the last two years.
Then along came the 2019 session and a large new class of Democratic lawmakers in the House, among them Rep. Lisa Cutter of Evergreen, who heard about the Kolbenschlag case in an email from a constituent.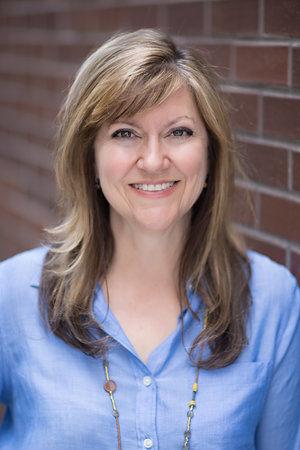 That email also included her first encounter with the term SLAPPs, and the more she learned, the more the idea of a bill "appealed to my sense of fairness," she told Colorado Politics this week.
Kolbenschlag's attorney, Steve Zansberg, also testified in favor of the bill when it was in the House (Zansberg also is an attorney for The Gazette of Colorado Springs, the parent newspaper of Colorado Politics.)
Pring is delighted that after 40 years an anti-SLAPP bill is finally becoming a reality in Colorado. Cutter's bill is based on the 1992 landmark California law, first in the nation and which Pring helped write. Twenty-seven other states have passed anti-SLAPP laws, so Colorado is a little slow to the movement. 
Pring told Colorado Politics he's read the Colorado bill, and gives it (always the professor) a B plus. It's lacking one thing that's part of the California law, he explained, and that's a SLAPP-Back, or the ability of the person sued in a SLAPP to file a lawsuit in return. But there's time for that, he said. 
House Bill 1324 won a 60-2 vote in the House and passed 35-0 in the state Senate on the General Assembly's last day. It now heads to the governor for signing.
One last thing: While they've never met, Pring and Cutter have something else in common. 
He lives in her district.
(Disclosure: Reporter Marianne Goodland, in a previous career doing media relations for the University of Denver Sturm College of Law, worked with Pring and Canan to publicize their book.)