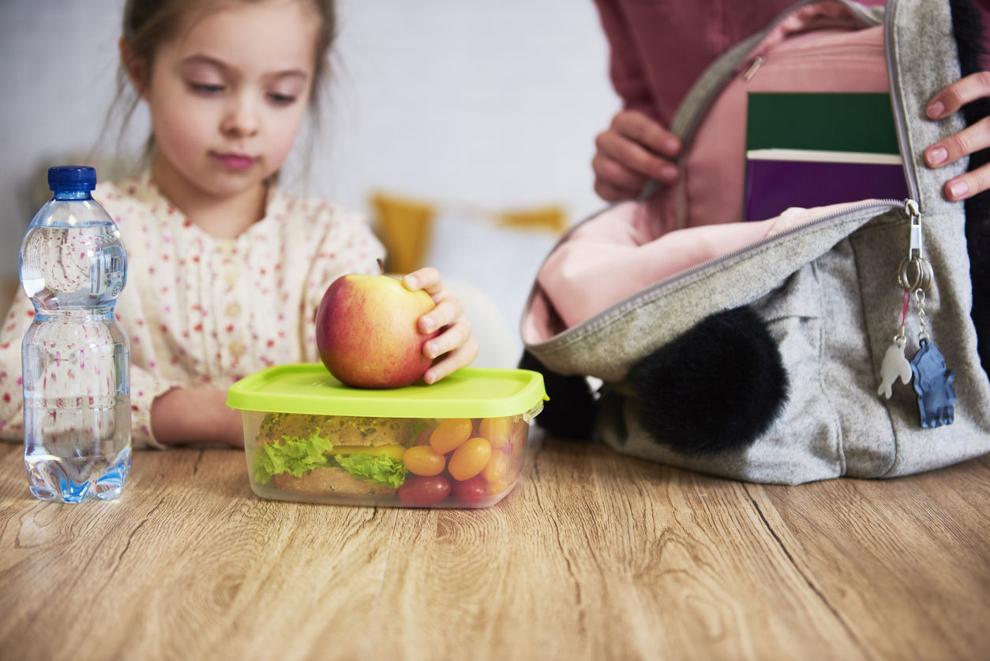 Since Denver passed a citizen-led ballot initiative in November 2018 that increases the sales tax to provide healthier food options for city kids, city taxpayers have funneled about $8 million toward the program.
Those funds, expected to reach $11 million by the end of the year, will soon be dispersed through a competitive process to Denver city agencies and nonprofits whose primary purpose is to provide healthy meals and healthy eating education to Denver's low-income and at-risk youth.
When Colorado expanded a school lunch subsidy to middle school students, the number of sixth…
To help elementary and middle school students get fit and stay healthy, Colorado has been selected to help kick off the National Foundation for Governors' Fitness Councils' 2017 DON'T QUIT! fitness campaign. Fitness icon Jake Steinfeld, chairman of the national group, and Gov. John Hickenlooper announced the state's participation, which will see three Colorado schools chosen to receive a $100,000 state-of-the-art DON'T QUIT! Fitness Center.
The Healthy Food for Denver's Kids program, formerly known as Initiated Ordinance 302, falls under the Department of Public Health and Environment . Department staff involved in the city initiative presented their annual report during a Wednesday city council committee meeting, as required by the ordinance.
One in five Denver youths are food insecure, said Laine Cidlowski, a food systems administrator at the public health department. One in three city children are obese.
"There's a really strong push to tackle the issues around this to really understand and start to provide solutions on a city-scale around hunger and obesity within our city," she said.
Following City Council's creation in the first quarter of 2019 of the fund, which collects .08% in sales and use taxes, Mayor Michael Hancock has appointed 11 of the 13 members to the food commission, which will create a selection criteria and use that to determine how funds will be awarded.
Hancock's appointees, as outlined in the ordinance, include three members of the mayor's cabinet or department heads, four residents of the city and four representatives of citywide organizations or institutions that are involved in food.
The remaining two positions, not appointed by the mayor, are filled by members of City Council. Currently filling those roles are Councilwomen Jamie Torres and Deborah Ortega.
All commission members serve three-year terms and hold public meetings on a monthly basis, three of which have been held so far this year.
That came as a surprise to Councilwoman Amanda Sandoval, who was not only concerned by her lack of knowledge about commission meetings, but also about the extent of outreach efforts to organizations who could be eligible for grant money.
"If I as a council person don't know [when meetings occur], I'm sure your average citizen doesn't even know that," she said.
Sandoval said she's heard confusion from the broader Denver community about what the initiative was, and she herself "didn't quite understand it either."
"The more information we can get out to the public," she said, "the better outcome we'll get with this initiative."
Cidlowski, who sits on the commission, said they are actively working to get the word out to eligible organizations and plan to set up informational interviews to seek community input. The fund's staff are also developing a web presence to help with outreach efforts.
"We want to both ensure that really well-established and organized groups will be eligible to apply, but also organizations that have less capacity or might need some technical assistance … and can be supported in the process," she said.
Before funds can be distributed, the commission first must finish developing its bylaws, set funding priorities, and close the currently open request-for-proposal process for a program evaluator. After those to-dos are squared away, the commission will develop another request for proposal for grantees and award the funds.
The tax will sunset at the end of 2028, and all funds must be spent by the same time the following year.
The next public commission meeting is from 9 to 11 a.m. in Room 4.G.4 of the Webb Municipal Building this Friday.