Douglas Bruce was convicted in absentia Thursday on five municipal citations in Pennsylvania, opening himself up to a possible new criminal charge.
Bruce, a Colorado felon,  former state representative and author of the Taxpayer's Bill of Rights, owns dozens of blighted properties around the country. One of them sits in Pittston, a small city in northeastern Pennsylvania.
That Pittston property — an old bar — is so decrepit that Bruce was cited by the city's code enforcement for a failure to demolish the Main Street building.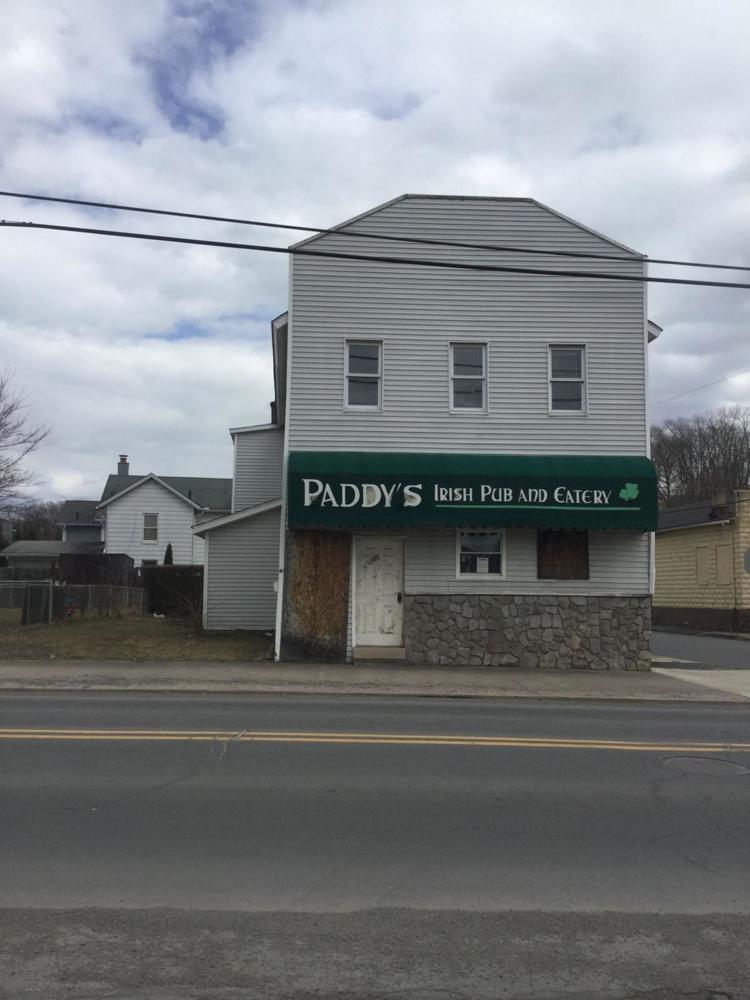 In April, Colorado Politics reported that Bruce faced six municipal citations for a failure to demolish the building. Since then, additional citations have been filed against him.
Bruce has denied wrongdoing while lobbing insults at Pittston officials and indicating he had no intention of attending his court hearing, further angering city officials.
True to his word, the anti-tax advocate remained in Colorado instead of heading to Pennsylvania for the hearing.
Now that he's convicted on at least three citations bearing the same charge, Pittston Mayor Michael Lombardo said city officials plan to pass the case to the city's police department for a criminal charge.
"We figured he probably wouldn't show," Lombardo said. "We're moving along in the process. There's always an easier path, so it's frustrating that we're even doing this because if this gentleman could just be reasonable, there's no reason we'd be doing this."
Bruce declined to comment Thursday and previously declined to say whether he had ever physically visited the Pittston property, which he maintains is not in shambles.
He bought the property from former Colorado Springs City Councilwoman Helen Collins, who has a warrant out for her arrest in Pennsylvania for her own part in the building's neglect, Pittston officials have said.
Now Harry Smith, a Pittston code enforcement and zoning officer who could not immediately be reached Thursday, will work with the city's police department to consider charges of municipal housing code avoidance, Lombardo said.
That charge is a first-degree misdemeanor, which carries the possibility of up to five years in prison and up to a $10,000 fine, Lombardo said.
Neither the Pittston police chief nor a representative of the Luzerne County District Attorney's Office could immediately be reached for comment.
Late last month, Pittston officials filed two additional municipal citations against Bruce alleging "unsanitary conditions" and "exterior walls," court records show.
Lombardo said the city might have to demolish the building and send Bruce a bill for the effort. Bruce previously threatened to sue if his property is seized.
Pittston hasn't resorted to such methods for decades, Lombardo said. But at this point the building has become a public safety issue and that might be the only option in the near future.
"What concerns me is we've been getting a ton of rain over the last month and the building is clearly taking rain," he said. "The more that happens, the more dangerous it becomes."
The ultimate goal is not to extradite Bruce to Pennsylvania, though that remains an option, Lombardo said. The biggest priority is resolving the danger the building poses. In the meantime, he invited Bruce to call him about the ordeal.
"I'm willing to have a reasonable conversation with anybody. Just fix the property up," Lombardo said. "At this point, I don't expect that to happen. He's insulted our district magistrate. He's insulted all of us and called us stupid."
Previously, a spokeswoman for the El Paso County Sheriff's Office said if someone with outstanding arrest warrants is stopped by local law enforcement — even for something as innocuous as a speeding ticket — they could be arrested and held while law enforcement agencies are asked whether they want to pursue extradition.
Conversely, out-of-state agencies can contact the Sheriff's Office and request the arrest of a fugitive.