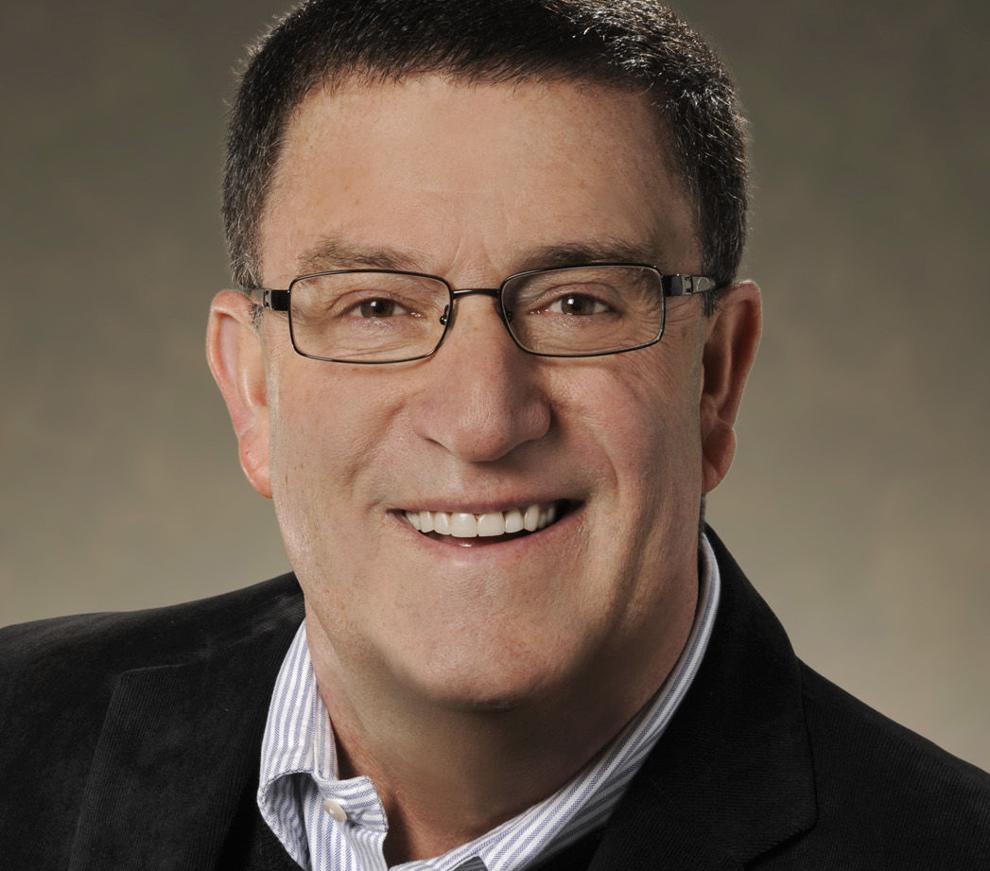 The transition to a new year is a good time for taking stock on many fronts. New Year's resolutions are one traditional outgrowth of that process — a renewed intention to shape our lives in the coming 12 months more in line with our wishes and values.
Let me suggest that this time is also an opportunity for each of us to look around at our personal network and identify those who are making a mark and, put succinctly, living life the right way. All of us need role models, people who make us better by how they lead their own lives.
So for this New Year's Day, let me pay brief tribute to eight individuals who have enriched my life over the past year or, in some way, served as a lodestar. Of course, my list could be far longer. But presented below, in no real order, are eight praiseworthy exemplars.
Noel Ginsburg: Some people have a big brain; others have a big heart. Rare is the combination of the two. A successful businessman and dedicated civic leader, and after a short-lived campaign for governor, Noel has doubled-down on CareerWise, an apprenticeship program that represents one of the more promising developments in education and youth success. Launched here in Colorado, CareerWise has achieved lift and is fast replicating across the country. Further, Noel has the good sense to be married to Leslie Ginsburg, an equally potent and dynamic civic force.
Lydia Prado: That thing mentioned above about combining heart and brain might be a defining feature here. Lydia Prado was the leader behind the Dahlia Center for Health and Well-Being, a collective of services for residents of North Park Hill. After a stint with the Barton Institute at the University of Denver, Lydia has now launched Lifespan Local, a similar, multi-disciplinary approach to the challenges of under-served southwest Denver. The energy she brings to this pursuit is matched only by her fierceness on the softball diamond. A passion for life is her calling card.
Hope Forti: This is the only person on the list whom I don't know. Yet my admiration for her is boundless. She lost her husband, Republican consultant Kyle Forti, last March in a tragic helicopter accident in Kenya. Newly pregnant at the time, she gave birth not long ago to little Mercy, who arrived in the world critically ill. That is more than anyone should have to endure in a lifetime, let alone one year. Blessedly, Mercy seems to have pulled through. Through it all, Hope has continued to oversee Foster Together Colorado, the worthy organization she and Kyle had started a few years ago. Hope and Mercy are two fitting names for this family. Grace would be another.
Joey Bunch: Okay, this is a plug for a colleague in the Colorado Politics family. A year ago, Joey was lying defeated in a hospital bed, struggling to cope with the double whammy of pneumonia and a major coronary. He was literally on death's door with a glimpse to the beyond. But he rallied and recovered. And is now back better than ever with the formidable double-threat of keen skills of political observation and an unparalleled sense of humor. Any interaction with Joey is a joyous one, even more so that he was so close to not being with us.
Cole Wist: A former state legislator, Cole has become a respected source of conscience and wisdom. His conservative ideology remains firmly intact. But he does not countenance the mania that has overtaken much of his Republican Party. Politicians, current or former, willing to stand on principle are all too rare. Here is one worth celebrating. As a bonus, upon arriving in my hospital room following a major orthopedic surgery earlier this year, the name tag on the first nurse I saw read Wist. Yes, Cole's daughter, another gem.
Jamie Giellis: To know her only as the losing candidate for mayor last June is to miss the bigger picture. No doubt, her campaign was far from perfect. In my many years on the political scene, I have never come across a candidate for high office who was less of an instinctive political animal. But watching Jamie on the debate stage, I saw a depth that didn't always come across more broadly. Bet on this: That campaign was not the last we'll hear of Jamie. Her contribution to Denver may be just getting started.
Mara Pacyga: Of the gifts in my life, this fine woman ranks very high on the list. Mara combines physical therapy and Pilates, and has guided me back from three difficult joint replacements. Her healing knack comes with a sense of humor and an inclination toward banter that makes tolerable, even fun, the arduous work of recovery. Deeply dedicated to her mountain community, Mara is a healer in every sense of the word. There are few higher callings.
Clarke Sondermann: Last, but most certainly not least, is my 23-year-old son. He has had such a tough year, losing his beloved partner this past June after a long illness. True to form, Clarke has faced his grief head-on with bravery. Our path together has not always been an easy one. Far from it. I share neither his high musical aptitude nor, these days, his deep feeling of The Bern. But I have grown a deep respect for his internal compass and, in his words, his "bushwhacking" approach to life.
Those eight represent my New Year's roster of honor. It could just as well be 80. Whatever the nature of your personal circle, I heartily recommend this exercise, as all of us are the better for having personal guideposts and champions.