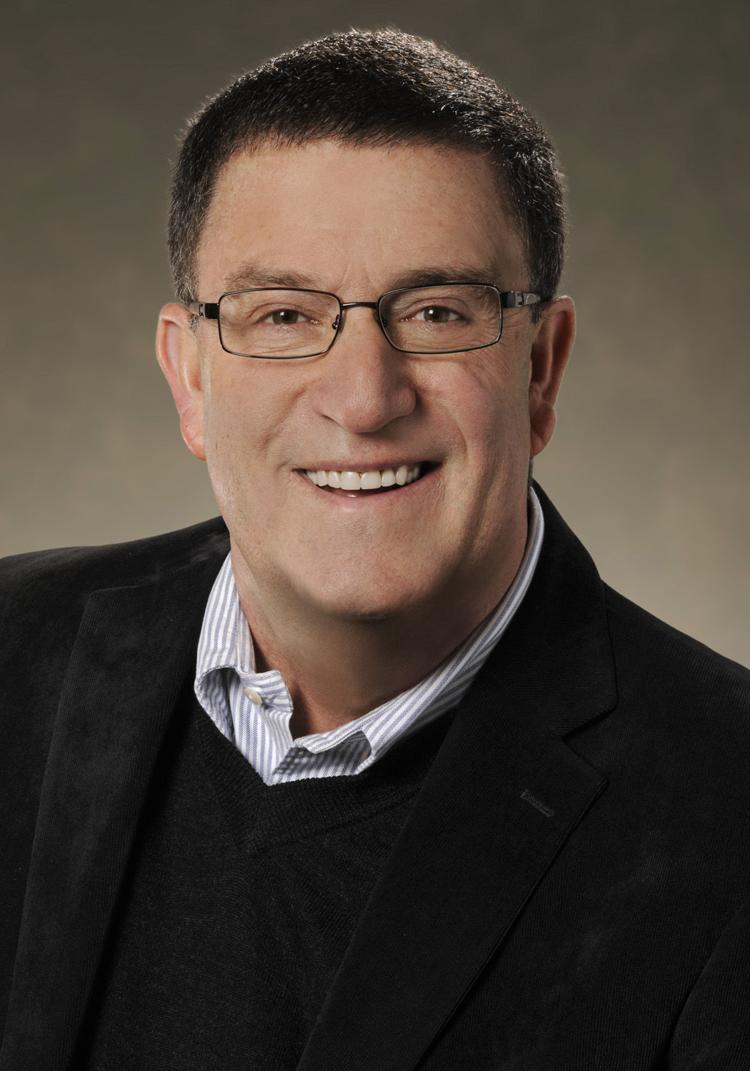 We're a week into the new year and already there is no shortage of the wild and the wacky and even the downright scary. So let's look to the year ahead and what could be, but in most cases hopefully not.
January — Nancy Pelosi plays an extended game of "Where's Waldo" with the articles of impeachment. Before finally throwing them in the dumpster; referring to a "show trial" and "election year distraction"; and opting instead for a motion of censure. Cory Gardner expresses disappointment; says he was ready to be a "fair and impartial juror." The people of Iowa express a collective sentiment of, "Next time, let someone else go first." Various Democratic candidates offer to personally wash the cars of would-be caucus-goers. Bloomberg and Steyer contend that's silly and offer to just buy them new vehicles.
February — In successive weeks, record winter blizzards smack Iowa, New Hampshire and, yes, Nevada. Communication from remote areas are crippled and results are muddled. As the campaign shifts to South Carolina, Elizabeth Warren remarks, "That Indian thing sure worked for Nikki Haley," and claims herself to be 1/1024 Catawba on top of her Cherokee heritage. President Trump and Pelosi skip the handshake at the State of the Union. When some obscure Democratic congressperson blurts out, "You lie," during Trump's speech, representatives on both sides scurry to take the exact opposite position from when this occurred during an Obama speech 11 years ago. Ricky Gervais does not host the Oscars.
March — In the final debate before Super Tuesday, Joe Biden struggles to recall his one-point education plan and Bernie Sanders is assisted off the stage with heart palpitations. A few scolds label any commentary about this to be "ageist." Many Americans tune into coverage of Super Tuesday only to ask why the commercials aren't up to the standard of the Super Bowl. Harvey Weinstein petitions for a further delay of his New York trial, pointing to the inconvenient distraction of now facing criminal charges in 40 states and three foreign countries. The Denver Post announces a transition to an all-volunteer newsroom, promising, "This does not diminish our commitment to journalistic excellence." 
April — The Colorado Republican convention opens with a 210-gun salute. The party spokesman brushes off questions with, "Someone inadvertently added a zero." On the same Saturday, Andrew Romanoff delivers his speech at the state Democratic convention in a down parka to, somehow, signify the rising heat index caused by global climate change. While John Hickenlooper goes off-script to insist that he indeed, really, truly, sincerely wants to be a senator before yawning and returning to his prepared remarks 
May — As the legislative session winds down, Gov. Jared Polis is forced to hold the signing ceremony for the capstone family leave bill at his home where he is caring for his ill daughter. She is down with a rare, preventable case of the measles. Disclosures show contributions from a Cory Gardner of Yuma, Colorado to the campaigns of both Bernie Sanders and Andrew Romanoff. Michael Hancock enters twice-weekly therapy, citing Candi CdeBaca as the cause of his emotional distress. Tulsi Gabbard withdraws from the Democratic race to pursue an independent candidacy with Russian agent Maria Butina as her running mate.
June — As the schedule of primaries and caucuses concludes, Democrats realize that no contender has more than one-third of the necessary delegate votes. In unrelated news, Hillary Clinton comes out of hiding. Each party's platform writers are busy crafting their documents. The Democratic platform uses the word "free" 1,728 times. The Republican platform consists of but five words, "In Trump we trust, totally." Romanoff loses the primary election at the end of the month; announces formation of the Colorado chapter of the Harold Stassen Society. The G-7 Summit convenes at the newly-christened Trump National Camp David.
July — In advance of the Democratic Convention in Milwaukee, speculation centers on Stephen Colbert as a compromise choice. After 14 inconclusive ballots spread over eight days, hotels start throwing delegates out of their rooms to accommodate the ComicCon convention soon to start. (True — up the road in Green Bay.) Barack Obama is called in to broker a deal. After five additional ballots, the party nominates a ticket of Colorado's own Michael Bennet along with Cory Booker, soon dubbed "The Killer B's." Democratic pacifists, a not insignificant contingent, walk out in protest. 
August — Trump begins the month with Twitter excess, using the "we" pronoun for every American Olympic gold medal. It's like he's the one running the 400-meter hurdles. Or demonstrating elegance and beauty in rhythmic gymnastics. Every American athlete who comes up short is tagged a "loser." Then to build suspense for the upcoming GOP Convention, he announces that Mike Pence is being reassigned as ambassador to Ukraine. To find a new veep, Trump hosts a three-week reality TV series to narrow the field until his choice is revealed on night three of the convention. Media critics call it "genius" and assert that it has made television relevant again.
September — Every former president still living endorses the Bennet-Booker ticket. Including George W. Bush, recognized as an honorary Killer B. The Democratic pair unveil a new campaign theme song, Simon and Garfunkel's Sounds of Silence. The GOP ticket of Trump and Ted Nugent (brought aboard to secure Michigan) counter with Nugent's own Wang Dang Sweet Pootang. (Focus groups thought it safer than Stormtroopin'.) Debate moderators are announced, emblematic of our divided times – Sean Hannity, Alex Jones, Rachel Maddow and Arianna Huffington.
October — A video surfaces of Bennet rousing an audience to its feet. Another video emerges of Trump giving a thoughtful, self-deprecating and truthful response to a hostile question. Both are immediately dismissed as clearly doctored. Trump is a no-show at the first debate on the campus of Notre Dame, opting at the last minute to, "meet with real Americans and answer real questions" at a rally at a nearby racetrack. South Bend Mayor Pete Buttigieg slated to give a one-minute welcome instead entertains the debate audience with 90 minutes of laugh-until-you-cry improv comedy. As pre-election anxiety reaches a zenith, Canada's border patrol staffs up. 
November — An election stalemate is resolved after a two-week recount in Nebraska's 2nd District shows that Bennet carried it by fewer than 100 votes, thereby giving Democrats a solitary electoral vote from the Cornhusker state. That decisive Electoral College vote is cast by an out-of-work adult actor formerly known as Hanging Chad. After another Democratic rout in Colorado, GOP moneymen enlist an addiction counselor to answer the question, "Have we hit bottom yet?" In his victory speech, Hickenlooper pledges to let folks know by the end of the month whether he is willing to serve. 
December — Led by Alexandra Ocasio-Cortez, the Squad holds a press conference to lament, "The worst of all possible outcomes, the election of a rational Democrat." Trump signals that he may actually leave office per standard protocol when he pardons Roger Stone. As part of "the art of the deal," Stone then promptly gets a Trump tattoo on his back alongside that of Richard Nixon. As Polis prepares to make a Senate appointment to replace the ascendant Bennet, he pointedly does not consult the last governor in such a position, now-Colorado resident Rod Blagojevich. The first application Polis receives comes from, you guessed it, Andrew Romanoff. Justice Ruth Bader Ginsburg announces her retirement, effective Jan. 21. Mitch McConnell responds, "That is only 46 months ahead of the next presidential election so therefore it would be irresponsible for the Senate to consider any nominee."  
There you have it — 2020 packaged and ready to be unwrapped. 
Eric Sondermann is a Colorado-based independent political commentator. His column appears every Wednesday in Colorado Politics. Reach him at EWS@EricSondermann.com; follow him at @EricSondermann