ESTES PARK • Again the phone rings in the Fall River Visitor Center. Again Lynn Stepaniak answers, as she has throughout the federal government's longest shutdown ever.
The caller wants to know: Is Rocky Mountain National Park open? What is there to do?
"Well, the roads are closed," Stepaniak says in a voice as sweet and reassuring as it can be during the partial shutdown of the federal government, as President Donald Trump and Congress remain at odds over funding a border wall.
Stepaniak is among volunteers with Rocky Mountain Conservancy, the nonprofit that isn't usually running this privately owned visitor center in winter.
But with the park's other outposts dark and shuttered, with 149 rangers and staffers furloughed among about 800,000 other federal employees across the country, there had to be a source of information somewhere, the conservancy figured. Someone had to step up.
After all, Rocky Mountain National Park is one of the nation's most popular: 4,437,215 visits in 2017. Even during January, the slowest month that year, 95,602 visits were tallied.
So Stepaniak is here taking calls.
> RELATED: Federal workers miss their first paycheck; here's the shutdown's Colorado impact (VIDEOS)
"One guy called this morning from North Dakota," she says. "He wanted to bring a bunch of kids out here and wondered where they can go."
They could trek the unplowed roads past the unmanned pay stations, past the gates, as they pleased. Some aren't so pleased.
"Dang government shutdown," Shanequa Luther thought as she and her husband approached the gate, their infant son in the back seat.
On vacation from Las Vegas, the family wanted to see the Rockies for the first time. And here they are, shivering as they debate walking ahead before turning around.
"It sucks," Luther says.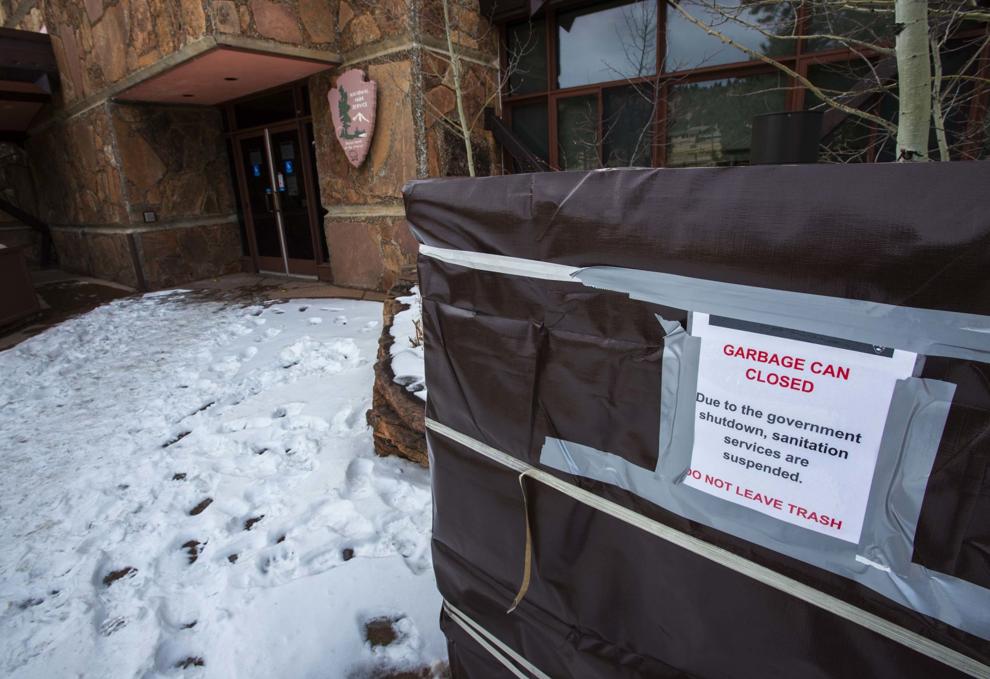 The cars line the road before the gate — an unsettling sight for conservationists, tires dug into the dirt, encouraging erosion. "IT IS ILLEGAL TO FEED OR APPROACH WILDLIFE," warns the sign up the road. And here's a man approaching mule deer in the woods, getting a closer shot with his cellphone.
At the park's abandoned headquarters at Beaver Meadows, visitors stare at a posted map, contemplating their next move. A hard task reaching Bear Lake, the premier trailhead. An entirely unreasonable task reaching Hidden Valley. Not even the most devout local family wants to hike 20-plus miles to the beloved sledding hill.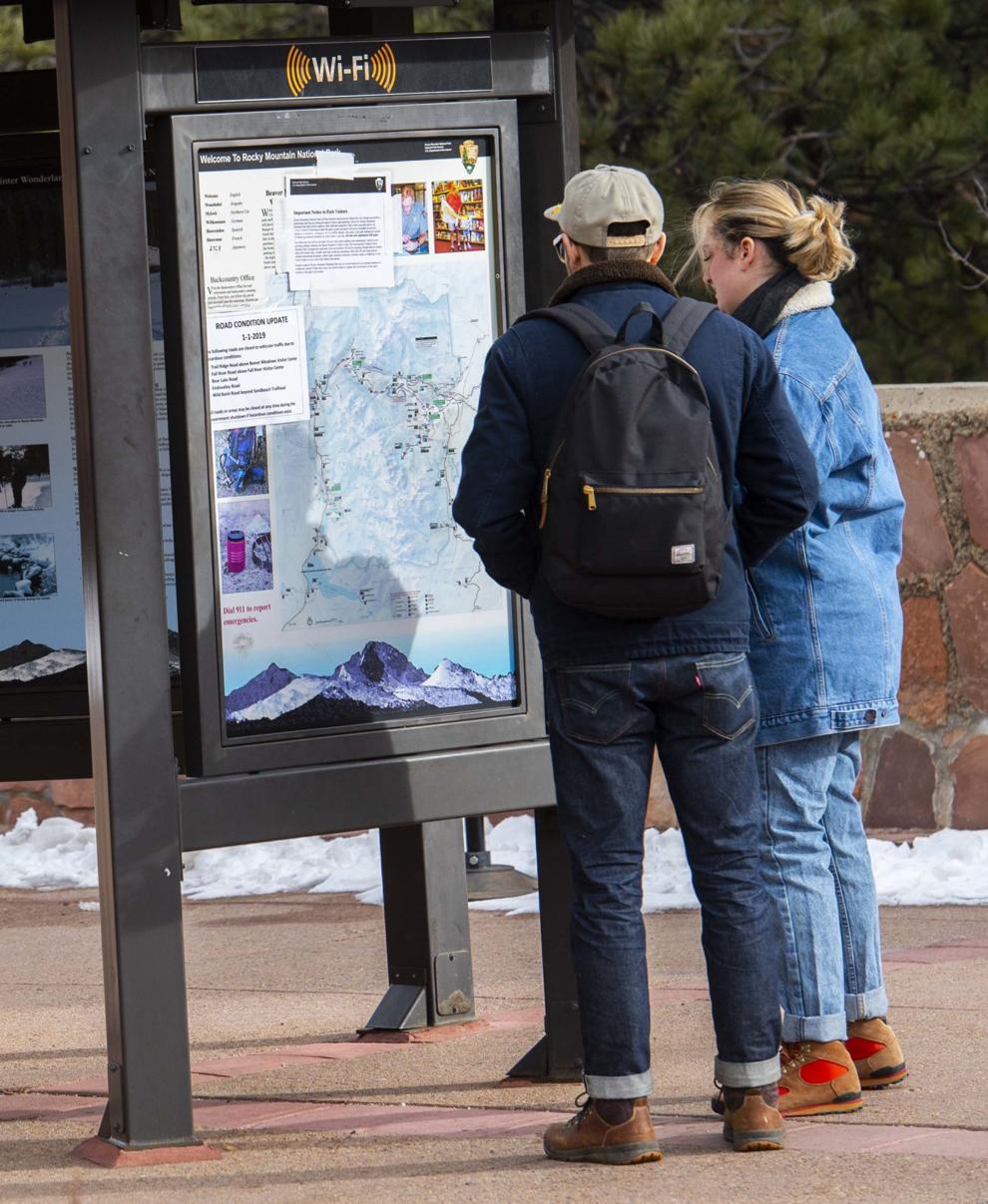 Most get back in their cars, taking trash with them, because a protective tarp has been taped to the cans to prevent the fate at other national parks, where garbage is overflowing.
Stories have been told of nasty toilets. Many have been locked at Rocky Mountain, but not the restrooms at Beaver Meadows on this day. The reek worsens.
A plaque here honors Stephen T. Mather, the first director of the National Park Service. "There will never come an end to the good that he has done," it reads.
> RELATED: Government workers idled by shutdown get a break from banks in Colorado, elsewhere
No, this is not the end of Rocky Mountain National Park. "But it's a pretty tough hiccup," says Estee Rivera Murdock, executive director of Rocky Mountain Conservancy.
Physical destruction has captured headlines — trash, toilets, Joshua Tree National Park's rooted namesakes chopped down.
But at Rocky Mountain, "the bigger impacts are the invisible impacts," Rivera Murdock says. "The things that aren't happening that should be."
> RELATED: Federal work at Superfund sites suspended during shutdown
Fire suppression, for one. Crews take advantage of ideal winter days to burn fuel loads, those piles of slash waiting. And conditions have been ideal, Rivera Murdock says. But the piles remain, with crews unavailable.
"It's not like you can make up lost time," she says. "Are we gonna have the same windows when the government opens again? Who knows?"
And can the park make up lost revenue? Sure, January is the least busy month. But at the fourth most-visited national park, 95,602 is no small number, as was the tally in 2017.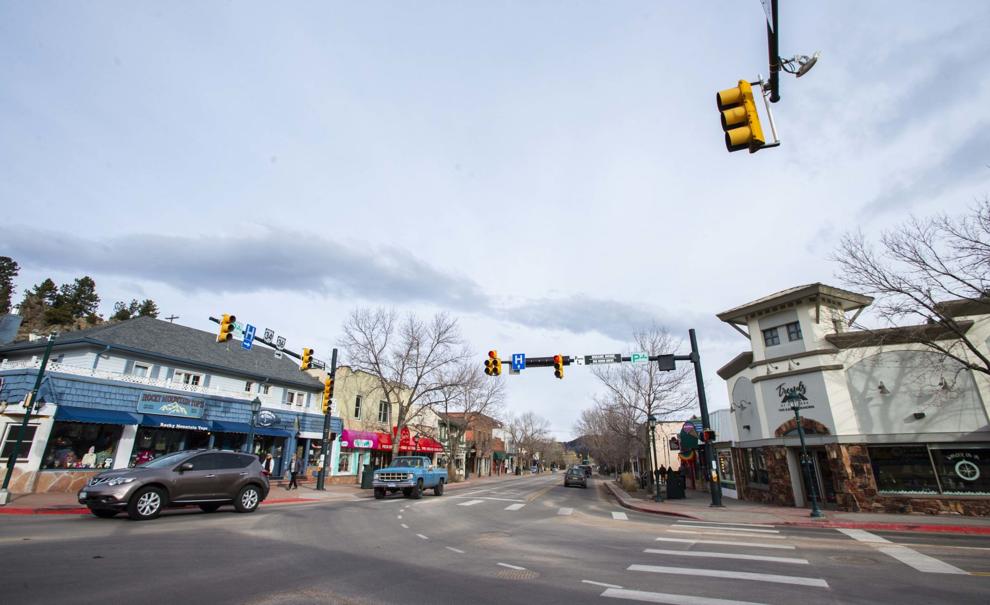 Rocky Mountain's reported $75 million in maintenance backlog won't be recovered by those empty kiosks.
Last week, the National Park Service announced it would dip into user fees for messes to be cleaned and access to be restored at some parks — an unprecedented move that has been criticized by some advocates. No decision has been made on Rocky Mountain's collected funds, Rivera Murdock says.
Also concerning her is delayed construction, a conservancy-partnered project to build much-needed housing for park rangers. And this is the time when seasonal work is hired for the summer, but applications have been stalled.
"I imagine when the government does reopen, we'll start to see these residual impacts," Rivera Murdock says.
> RELATED: US aviation system is showing strains from shutdown; worse is ahead, say Colorado experts
The effects could trickle into town. This time of year, it's not uncommon for shop owners to look out their windows and see empty streets. The "closed" signs are typical, along with the "vacancy" displays at hotels and lodges. But the notices prepared for overnight guests are new.
"Government Shutdown Survival Guide" is the title of the letter, posted to check-in doors. The park entrances "of our undisputed heavyweight champion attraction are closed to cars," it reads. "And this creates ripples of anxiety about lost business for those of us who depend on dollars from park visitors."
Christmas had its usual rush, but the losses are becoming noticeable as would-be parkgoers learn of Rocky Mountain's sad status. They're not coming to Estes Park, it seems.
"January, February and March are slow months anyway," says Charley Dickey, a small-business owner and president of the Estes Valley Partners for Commerce. "But when they get even slower than slow, that's gonna have a significant impact on people's ability to pay fixed expenses like rent."
Down the street at Outdoor World, there's less interest in winter gear. On this day, John Gage was about to rent boot traction to a couple of young women, but then he learned they were intending on going to the park. The roads were closed, he informed them.
"There's been a lot of disappointed people who had great expectations," Gage says.
Rivera Murdock feels for them.
"I mean, how wonderful (that) people have planned family vacations in national parks instead of amusement parks, and this is what happens," she says. "You want those people to love these parks and for those kids to have wonderful experiences. And to show up here and not have that, it's not gonna help build that next generation who love public lands."
But Steven Maresca is making the best of this trip with his wife and daughter. Here from Florida, they're walking the snowy roads, noticing how the sound of traffic has been replaced by the cold breeze between the pines.
"The quiet," Maresca says. "This is just amazing."