A Colorado state Senate committee has given its blessing to a bill that would set up an office to deal with workplace harassment within the General Assembly.
Senate Bill 244 bill is an attempt to address an issue that loomed over the 2018 legislative session, with several lawmakers accused of harassing their colleagues and with one legislator expelled.
The measure, which won unanimous approval from the Senate State, Veterans and Military Affairs Committee Monday night, would create the Office of Legislative Workplace Relations, to be housed in the Office of Legislative Legal Services, the attorneys for the General Assembly.
The office, according to the bill's fiscal analysis, will cover employee relations, training, workplace culture and workplace harassment. Much of the rest of the bill deals with keeping records out of the public eye and outside of the state's open records law.
SB 244 is the result of a summer interim committee convened to come up with a new way of dealing with sexual harassment complaints in the wake of the 2018 session, during which sexual harassment or misconduct complaints were filed against six lawmakers.
Democratic Rep. Steve Lebsock of Thornton was expelled in response to multiple harassment complaints as well as for allegedly retaliating against his accusers. A second lawmaker -- Republican Sen. Randy Baumgardner of Hot Sulphur Springs -- was found in two separate investigations to have sexually harassed a partisan aide and nonpartisan Senate staff; he resigned in January.
Both Lebsock and Baumgardner denied wrongdoing.
One of the sponsors of SB 244 is Sen. Faith Winter, D-Westminster, whose allegation against Lebsock helped open the floodgates of the #MeToo movement within the General Assembly last year.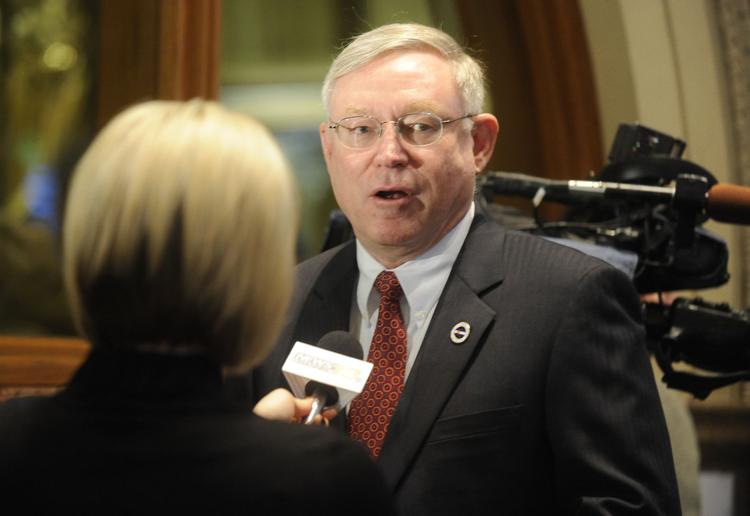 Monday night, Winter and co-sponsor Sen. Bob Gardner, R-Colorado Springs, told the State Affairs committee that the policy has to strike a careful balance between confidentiality of complaints and the right of the public to know when a lawmaker has harassed another person.
The bill makes it clear that much of what will take place in a workplace harassment case will stay under wraps. Gardner said the bill exempts those complaints from public inspection and from the state's Open Records Act.
That said, if a legislator is found to have harassed someone, that information would be made public in an executive summary under the measure.
Keeping the information confidential would protect the identity of complainants, Gardner said.
The policy outlined in SB 244 also looks at "intimate relationships" between lawmakers and others, according to Gardner. That would not be made part of a lawmaker's file if it's a consensual relationship, under the bill.
The policy is "a very deft thread of the needle," he said. "These are difficult questions."
Under the bill, once a complaint is filed, it would be handled by the Office of Workplace Harassment, which is headed by Ben Fitzsimons, who was hired last year.
Once the investigation is concluded -- to be done by an outside third party -- a legislative committee would then decide whether to release the executive summary.
Four members of the Senate -- two Democrats, two Republicans -- would handle matters in that chamber. In the House, it would be six legislators.
The House and Senate both would have to make rules changes for that to happen. According to the sponsors, the Senate has already made that change; a resolution in the House is pending.
Only by a two-thirds vote would a report be kept confidential, according to the bill sponsors.
Committee members questioned the bill's policy around transparency, a conversation that Winter and Gardner said they will continue.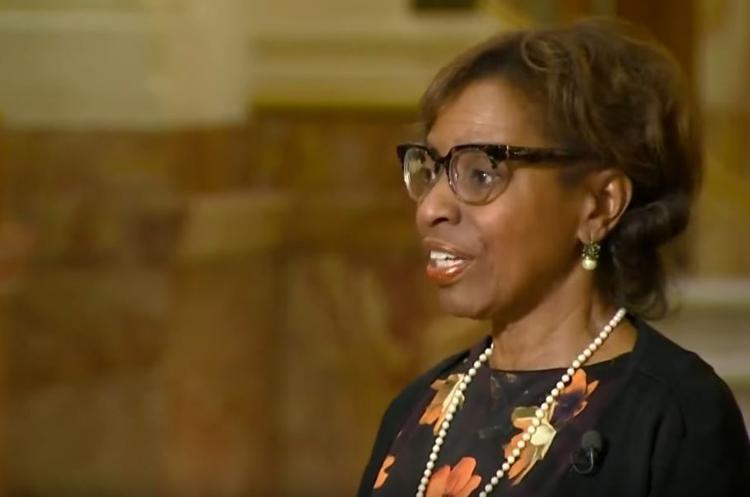 Sen. Rhonda Fields, D-Aurora, was among those who had issues with how the policy deals with transparency. "We know through history last year" that reports came back with credible findings, and then no action was taken, she said, referring to the Baumgardner investigations.
While Baumgardner survived an expulsion vote, he was stripped of all committee assignments in the wake of the second report. That continued into the 2019 session until he quit.
"I'm concerned about secrecy," Fields continued. "When I have to work around someone who has credible issues, my staff, family and public are now exposed to someone who has issues. ... I don't have a lot of confidence in protecting data at the expense of my personal safety."
Gardner said he agreed with Fields' concerns. He also noted that they have no desire to expose the complainant or witnesses, especially those who fear retaliation.
Ultimately, Gardner said, this is a legislative decision by legislators about other legislators.
Lawmakers are accountable to voters, to their oaths of office and to all of the people of Colorado, Gardner added. "If someone does not live up to that should be held accountable. We can't turn over that ultimate decision (which could be a reprimand, censure or even expulsion) to anyone else other than the member's chamber."
"This is one important piece of many and one small step in many to make sure we have a strong democracy in which everyone feels valued for their voice and to be heard," added Winter.
Senate Bill 244 now heads to the Legislative Council's executive committee for further action.
Meanwhile, concerns have been raised that the bill only addresses acts by elected officials, their staffs and nonpartisan legislative employees; it is silent on acts by lobbyists and others who conduct business at the Capitol but are not employed by the General Assembly.
Monday, Colorado Public Radio's Bente Birkland reported that an allegation of harassment of a lawmaker by a Capitol lobbyist in 2015 had been investigated recently.
Winter told Colorado Politics Tuesday that the gap in harassment policy has not gone unnoticed. She said legislators intend to address it through joint rules of the General Assembly before the session ends.
"It's complicated coming up with the right policies, given that some have to be done through bill, some through House or Senate rules change or some through joint rule changes," she said Tuesday. It's most appropriate to put it into a joint rule and that's almost drafted, she added.
Under the proposed rule, a complaint against a lobbyist would go through the House or Senate workplace committee, and should the committee find that an incident more likely than not happened, the report would be sent to the General Assembly's ethics committee -- which already has jurisdiction over lobbyists -- for further action.