Recall petitions against two more Colorado Democratic lawmakers were approved Friday by the office of Secretary of State Jena Griswold.
The recall drives target state Sens. Pete Lee of Senate District 11 in Colorado Springs and Brittany Pettersen of Senate District 22 in Lakewood, both Democrats.
The filers are Republicans Scott David Fisher of Colorado Springs (for Lee) and Nancy Pallozzi of Lakewood (for Pettersen). Both petitions are backed by the same group that back the recall petition against Gov. Jared Polis, the Resist Polis PAC.
Both now have 60 days to gather petition signatures by Sept. 10.
The petition to recall Lee will need 11,304 valid signatures. Pettersen's petition will need 18,376 valid signatures.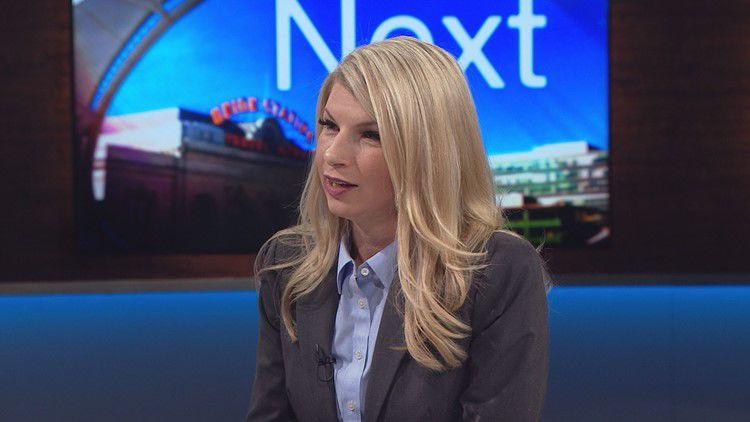 The filing on Lee says that he should be recalled "because he sponsored legislation to create a paid family and medical leave program to be funded by a mandatory tax on businesses and employees, disingenuously referring to it as a 'fee' instead of a tax."
Recall backers also complained that Lee also voted for the bills committing Colorado to a national popular vote for president, an oil and gas reform measure, a bill updating the state's comprehensive sex education curriculum and the "red flag" law that allows family or law enforcement to petition a court to remove firearms from those considered to be a threat.
In response, Lee said that he had bipartisan prime sponsors on at least two-thirds of the measures he carried in 2019, and 36 bills he sponsored were signed into law.
"I am disappointed that radical activists have decided to disrespect the voters of Senate District 11 and undermine the electoral process," he told Colorado Politics. "I was elected eight months ago by 60% of the voters. To overturn the will of the people because of a disagreement on a couple of votes is inconsistent with our democratic process."
Lee said his record has been consistent and results predictable. "They couldn't defeat me in the election so they're taking the back door of a recall," he said.
According to the recall filing against Pettersen, she is being targeted because she advocated for "taxpayer-funded heroin injection sites" a reference to a withdrawn proposal to allow a supervised drug injection site in Denver. Recall backers also cited Pettersen's votes on the same bills as listed for Lee, as well as for voting for a bill on school vaccines.
While she spoke out in support of the proposal, Pettersen never voted on the immunization bill; it was laid over until after the session, effectively killing the bill and no recorded vote was ever taken in the Senate. The bill was approved by the Senate Finance Committee but Pettersen is not a member of that committee.
Pallozzi lost to Pettersen in 2016 for the Lakewood House seat by 20 percentage points.
In a statement, Pettersen said that "extremists are trying to overturn the will of the voters by launching a misguided and unjustified recall against me. I ran and won the last election campaigning on the issues I championed [in the] last legislative session. I am proud of my record working on behalf of our community, and I firmly believe that voters will see through this cynical ploy."
Curtis Hubbard, a spokesman for Democracy First, an issue committee that opposes the recalls, said that "having missed the mark in targeting state Rep. Tom Sullivan, the extremists, grifters and sore losers behind Republicans' new recall-election cottage industry are at it again. As their scam efforts spread, we will continue standing up for the targeted lawmakers and calling out the self-interested parties who are abusing Colorado's recall process."
In response to the new recall bids, Colorado Democratic Party Chair Morgan Carroll attacked her opposite number atop the Colorado GOP, U.S. Rep. Ken Buck.
"Ken Buck and the Colorado Republican Party are making a strong case on why they are unfit to govern, why Colorado voters were right to elect Democrats up and down the ticket in 2018, and why they'll do so again in 2020," she said. "Chairman Buck and the Colorado GOP have shown they are more interested in abusing the recall process instead of rebuilding their party and helping move our state forward. This is just sore loser politics. The voters of SD11 and SD22 made their voices crystal clear when they elected Pete Lee and Brittany Pettersen by overwhelming margins in 2018, and they will see through this sham."