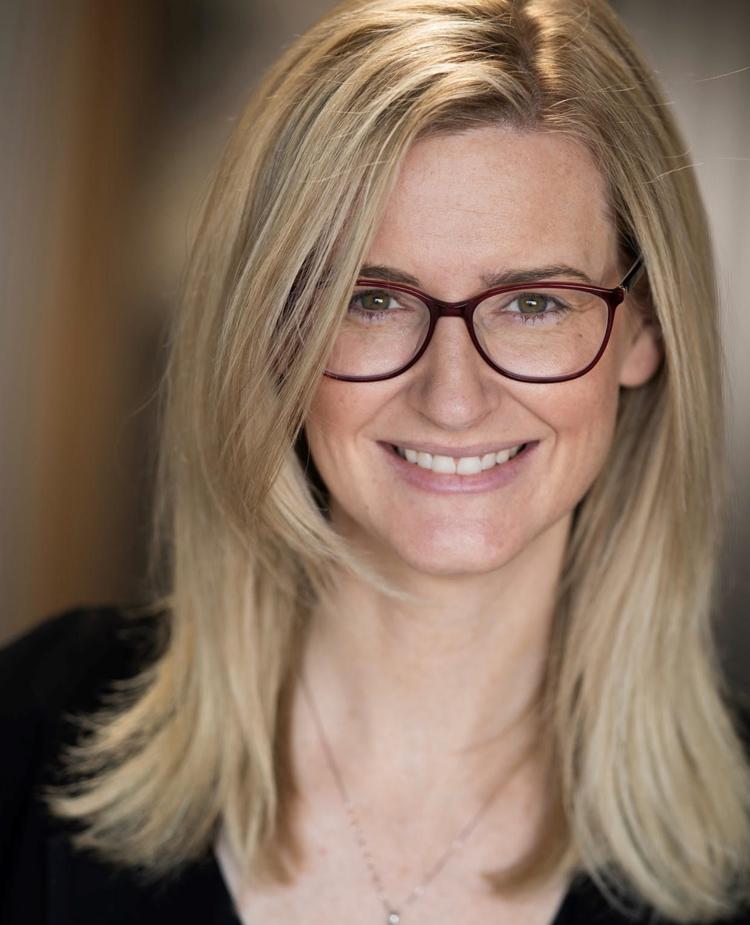 She's the new face and voice of the Colorado Petroleum Council — a fresh recruit on the front line in the battle over oil and gas development — but Lynn Granger is hardly a newcomer to the war of words that drives every policy debate. She is in fact a veteran in more ways than one, having served as a press officer in the U.S. Army both in uniform and as a civilian.
She also has worked in the state's executive branch, during the tenure of former Gov. John Hickenlooper, and most recently as the chief operating officer of business-community supergroup Colorado Concern. In other words, she's weathered her share of dust-ups over wide-ranging issues.
So, jumping from that frying pan into the fire — blast furnace — of the state's superheated energy debate probably came naturally to her. Read on as she makes the case for her industry, mulls the state of Colorado's media and more in today's Q&A.
Colorado Politics: You are the first representative of your industry to do a Q&A for us since the latest face-off over oil and gas regulations, in the 2019 legislature. An earlier attempt to rein in oil and gas development in Colorado, on last November's ballot, failed after a near-epic effort by wide-ranging voices to stop it. But this year's legislation passed and was signed into law.
The industry said last fall's ballot proposal essentially would have halted drilling; the industry also opposed some provisions of the legislation that passed. What will the new law mean for Colorado's oil and gas industry, a key sector of the state's economy?
Lynn Granger: Senate Bill 181 is the most sweeping piece of energy legislation passed in Colorado in decades. It is still too early to fully grasp the entire extent of the measure's consequences, as years of related rulemakings have only recently commenced, but we have already begun to see impacts directly related to the bill's passage, as seven local governments have implemented moratoriums since the measure's introduction.
Our industry's opposition to Senate Bill 181 was multifaceted, but a key concern was that the bill would create a patchwork of regulations from one community to the next that would be untenable for any industry, quite frankly.
We are hopeful that regulators will allow for an open, honest dialogue in a good-faith effort to implement sound policies that will work for all Coloradans going forward. The natural gas and oil industry prioritizes public health and safety, consistently innovates to mitigate environmental impacts, and is a cornerstone of our state's best-in-the-nation economy. That's something that we should all celebrate.
---
Lynn Granger
Executive director of the Colorado Petroleum Council, since May. 
Chief operating officer of Colorado Concern, 2018-2019.
Communication director, Colorado Department of Revenue, 2015-2018.
Served in uniform and as a civilian with the U.S. Army, 2003-2015, including as special assistant to the commanding general, United States Army Europe.
---
CP: What is the Colorado Petroleum Council's longer-ranger view of oil and gas and the role they will play even as public policy makers — particularly in Colorado — continue to nudge the energy economy toward renewables?
Granger: I think it's important for lawmakers and regulators alike to remember that our industry is largely driven by consumer demand, not just relative to natural gas and oil, but the 600 petroleum-based byproducts that improve our quality of life on a daily basis. Coloradans don't have to choose between using our energy resources and protecting the environment.
Just last week, I had the opportunity to visit the Western Slope, a region of our state in which the natural gas and oil industry is the number one consumer of solar power. Many of our member companies are heavily invested in the renewable energy space, and will continue to work toward advancing innovative technology that allows for responsible energy development. We are part of the solution.
CP: As a soldier and later a civilian in the U.S. Army, you picked up a wealth of wide-ranging media experience. You've been a DJ for American troops serving in Korea; you ran a newspaper for U.S. personnel in Germany; you were a press officer for top brass in the U.S. military in Europe. Critique Colorado's media scene, especially its political and policy coverage. What does it do well? What could it do better?
Granger: Colorado is fortunate to have a number of reporters and journalists who take the time to dissect public policy issues in a digestible manner, which in turn allows our state to have some of the most informed, engaged voters in the nation. 
As it relates to our industry, I firmly believe that energy policy is not and should not be drawn on partisan lines. I am sometimes frustrated to see one-sided reporting on this important issue that ultimately affects all Coloradans and our way of life. As the new executive director of the Colorado Petroleum Council, I want our state's media to know that I will be highly accessible in our effort to advance fact-based discussions about Colorado's energy future.
CP: Both your immediate previous organization — power-hitting advocacy group Colorado Concern — and your current one are oriented toward the business community. Even though they're nonpartisan, they also are more in synch with the GOP than with Democrats on bread-and-butter issues. How do you make inroads and maintain influence in a state where the levers of political power are currently in the hands of Democrats?
Granger: I noted this previously, but it's deeply unfortunate that energy matters are even superficially considered to be partisan. As a Democrat who cares deeply about our state, I consider my new role to be a tremendous opportunity to refresh the narrative relative to our industry and its position in public policy.
Not everything has to be about politics, and I would much prefer that we focus on the facts than insisting that every debate requires a binary outcome with a winner and a loser. That's simply not a realistic way to advance positive outcomes for Colorado, and after the past few years, I'd have to imagine that members of both parties at the State Capitol would agree.
To that end, I will be proactive and ever-present in these discussions as we go forward, providing fact-based education and information to all stakeholders. Our decisions are only as good as the information on which we base them, but the good news is that we have every ability to make sound energy policy decisions that are rooted in reality. We just have to roll up our sleeves and do it.
CP: Tell us a little about your background: What inspired you to join the Army? What led you into the media and from there, into public policy?
Granger: I'm a pretty impatient person by nature, so when I decided that I wanted to pursue a career in journalism, I also wanted to take the quickest route possible. That ended up being the United States Army. I enlisted as a 46R broadcast journalist, and found myself in South Korea hosting a morning radio show and providing vital command information to troops in camps located near the DMZ.
From there the Army afforded me world-class training opportunities and unique experiences. After leaving active duty, I continued serving with the Army as a civilian employee, my career culminating in advising the commander of United States Army Europe on strategic communication initiatives.
After 14 years in public service, particularly in communications, I was ready for a change. I was incredibly fortunate to join Colorado Concern, an organization of men and women dedicated to making Colorado an amazing place to work and live. Watching some of the most influential business leaders in our state put aside personal interests to focus on the good of all Coloradans was both extraordinary and inspiring. I will forever attribute my moderate political views to the great leaders in that organization.
CP: What's the biggest policy challenge facing Colorado today?
Granger: It probably goes without saying that the energy industry has faced significant and increasing challenges at the state and local level in recent years, but I would be remiss if I didn't mention that we are hardly the only one taking hits. The business community as a whole is facing significant and unprecedented legislative and regulatory headwinds, which is both unfortunate and highly consequential.
As other states have struggled to emerge from the recession of a decade ago, Colorado reached new heights. There's a very obvious reason for that: Our doors have been open, both for home-grown entrepreneurs and for embattled companies from other states seeking a new home.
If we want to remain the greatest state in the country to live, work and play, we would be wise to remember what got us here in the first place. I am energized to have the opportunity to play a role in keeping our state at the top of every "best-of" list in national publications.
CP: For all the power of formidable groups like Colorado Concern and the Colorado Petroleum Council, there are still two things even the mightiest movers and shakers outside government don't have: a vote in the legislature or the pen the governor wields. Do you ever find yourself wanting to suit up and get in the game — by running for elected office in Colorado?
Granger: Having "suited up" once with the United States Army, I can safely say that I prefer camouflage and boots. With that said, I would like to see more pro-business candidates elected in order to provide our state with representation more reflective of the various industries that comprise Colorado's robust and diverse business landscape.