Gov. Jared Polis signed three bills Monday to give renters more time to avoid an eviction and a rebate program for older Coloradans and people with disabilities.
The three were part of a sweeping package of legislation Democrats passed during the four-month session that ended May 3.
House Bill 1085 expands state grants for property tax and rent assistance by $150 a year, and $62 a year more to help pay heating bills for older and low-income residents, as well as people with disabilities.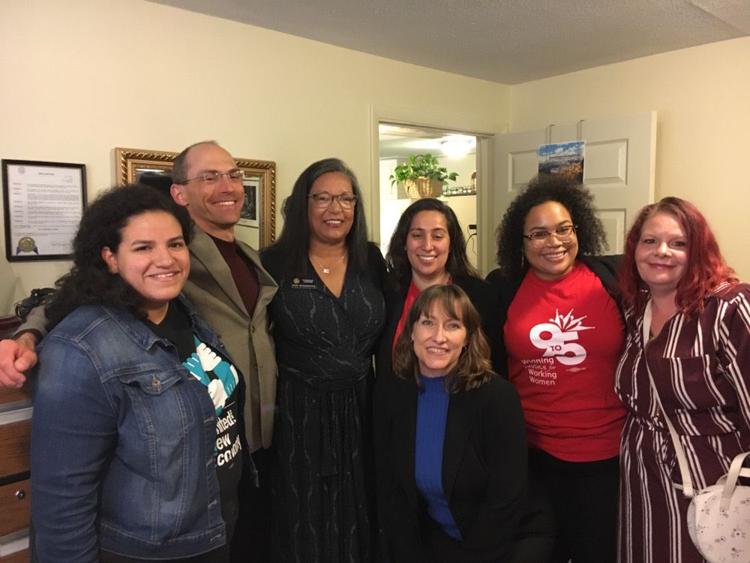 "This bill is going to help seniors and people with disabilities stay in their home," said one of the bill's sponsors, Rep. Tony Exum Sr., D-Colorado Springs, in an afternoon bill-signing ceremony at the ARC of Aurora offices. "... If we don't keep these individuals in their homes, they're going in nursing homes, where it will cost (taxpayers) significantly more."
Polis also signed House Bill 1170, which gives renters more rights when they think their property is uninhabitable or unsafe.
Under the new law, renters could withhold the cost of repairs from their rent payment or have the ability to break their lease to move out.
House Bill 1118 became law with Polis' signature Monday, giving renters seven more days before being evicted for non-payment. Previously renters had just three days.
"Good landlords give tenants more time already," Polis said before signing the bill. "This is focused on the very few landlords who are looking for any excuse, and this just says (allow) one more week to find time. We know there are good landlords out there who know their tenants struggle."
One of the most significant pieces of legislation this year, Senate Bill 225 to create a rent-control program for local governments, died on the Senate calendar.
"I applaud our Colorado legislators for introducing proactive rental legislation to solve Denver's growing housing crisis," Mark Windhager, president of the Colorado Apartment Association, said in a statement. "The Colorado Apartment Association supported House Bills 19-1322, 19-1319, and 19-1228 for their sustainable, bipartisan solutions to attainable housing and the real issues faced by Coloradans every day.
"These bills would improve workforce housing, flexible funding, and low-income tax credit on a localized and individual level. They offer a helpful alternative to the destructive rent control policies proposed by Senate Bill 19-225 earlier this year. Rent control is a politically polarizing measure and would have ultimately reduced housing supply and driven up prices even further."
The governor already has signed other pieces of legislation aimed at assisting renters:
Bills awaiting Polis' pen include:
House Bill 1309 gives renters more time before eviction and sets up a dispute resolution and enforcement program.
Senate Bill 180 creates a statewide low or no-cost legal assistance fund for low-income renters or landlords involved in evictions.
House Bill 1328 spells out responsibilities between the landlord and tenant regarding bed-bug infestations.