If you kayak, ski, ride a bicycle, hike or camp in Colorado, the cost of your equipment could rise by a quarter before the end of the year. 
Among the industries that could take a hard hit from the Trump administration's announcement of higher tariffs on a range of Chinese imported goods: Colorado's outdoor recreation industry.
Gail Ross, the chief operating officer at Krimson Klover Clothing, says she stays up late at night these days, worrying about what's about to happen to the small Boulder women's wear company.
When the Trump administration on May 13 proposed to impose tariffs of up to 25% on $300 billion worth of Chinese goods -- practically all goods not already targeted by tariffs -- on top of increased tariffs on other goods worth $200 billion announced last week, that's when Ross started losing sleep.
A lot of it.
Krimson Klover is a wholesaler of women's knitwear, what it calls sustainable or "slow" fashion. That's sweaters and other products, made from Merino wool and other natural fibers, that the company's website says are designed to withstand fashion changes.
The company employs eight to 10 people in Boulder, plus contract designers and sales reps. But the clothing itself is manufactured in China.
The latest round of tariffs — known as the "fourth list" — target a wide range of products imported from China. That includes all agricultural products, both live animals and processed; textiles, including footwear; vehicles; sporting goods; and firearms.
The latest list of products is 142 pages long.
"Every product we make is on the fourth list," Ross told Colorado Politics on Thursday.
Exactly when those tariffs go into effect is still a big question. If the implementation date is Aug. 1, the company can probably get its factories to move up production so that the fall 2020 line (they're making clothes a year in advance) is "in the water" (shipped) ahead of time, Ross pointed out.
But if implementation is July 1 — or worse, if the products have to be at U.S. ports by then — "we're screwed," she said.
Krimson Klover priced the products they will sell for fall 2020 last October. Sales reps sold the wear until March at those prices. The factories are now making the clothes at those same prices.
What happens to those prices with a 25% tariff tacked on?
Ross said her business hasn't decided yet. One option is to split it three ways, with the company, factory and the customers all taking a third. That's a hike in a price that consumers will pay in the stores in about three to five months, Ross said.
"China is paying for [these tariffs] as much as Mexico is paying for the border wall," she said.
Another option is to start looking outside of China for factories, and while the company is exploring that option, it isn't an easy one. The machinery to make sweaters doesn't exist in the United States, she explained. Travel to those countries — primarily in East Asia — is very costly. And other countries may require Krimson Klover to make higher minimum orders, which she worries will lead to boring styles.
Instead of a minimum order of 300 that they can get in China, another country may require 1,200 or more. That cuts into the variety in the product line, she said.
"If people start moving [manufacturing] to other countries, China better think long and hard on whether they want to play this game," Ross warned.
"We're a small brand that doesn't want to go out of existence because of this stupid [trade war]," she added. "These aren't essential products" that can sometimes be spared the tariffs.
"People will be shocked" at the higher prices, she said.
That story is being repeated all over Boulder -- an outdoor-industry center -- and throughout Colorado, which has embraced the outdoor recreation industry and recently persuaded the Boulder-based Outdoor Industry Association to move its massive Outdoor Retailer trade shows from Salt Lake City to Denver over Utah policies that it deemed unfriendly to public land preservation.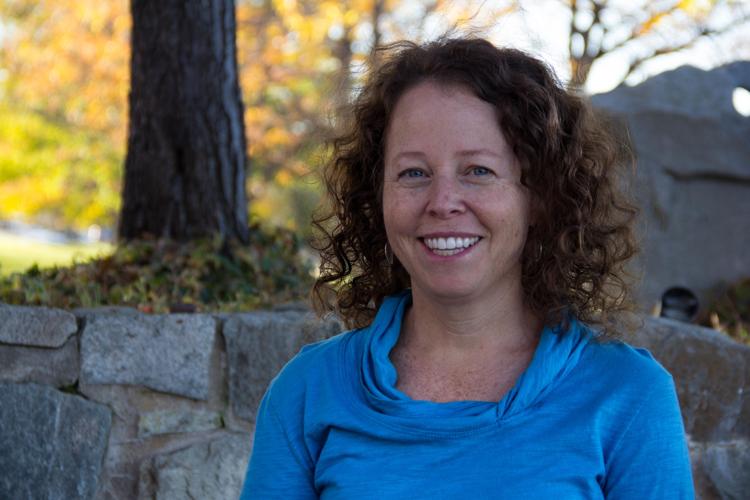 Amy Roberts, executive director of the Boulder-based Outdoor Industry Association, a trade group, said in a letter sent to President Trump Wednesday that the group appreciates "the administration's commitment to negotiate an agreement with China that will address long-standing concerns about China's industrial policies and protect U.S. intellectual property."
But more tariffs will "deliver a devastating blow to the $887 billion outdoor recreation economy and the 7.6 million American jobs it supports," Roberts wrote.
Roberts said there is no "viable domestic production" of products such as hiking boots, polar fleece jackets, ski helmets, ski jackets, sports bags and backpacks. Manufacturers, she said, are now paying an estimated $750 million annually in import tariffs.
Raising the tariffs again on these and other outdoor gear such as kayaks, camp chairs, stoves and bicycles will "cut into an already thin profit margin," she wrote. That threatens jobs and could force the closure of small- and medium-size businesses.
The tariffs don't just impact products made overseas; they also impact the "inputs" on products manufactured in the United States, Roberts explained.
Rich Harper, manager of international trade for the Outdoor Industry Association, said the tariffs create costs that must be absorbed or passed on to consumers.
"That means less money for product development and jobs," he told Colorado Politics. "It will make it more challenging for consumers to get the best gear."
Outdoor recreation isn't alone in worrying about the pain to come, of course; the impact of tariffs on agriculture is already well known but will not be as great of a concern in Colorado, said Shawn Martini of the Colorado Farm Bureau. That's because the new proposal  doesn't add agricultural products as much as it raises the tariffs on commodities that were already targeted, he explained.
Colorado exports corn, wheat, beef and beef hides to China, with wheat exports at about $400 million per year. Colorado ranchers send a lot of beef hides to China, where they are tanned and turned into consumer products. But the beef export market to China was relatively new and never had a chance to get started before the trade war launched, Martini said.
The bigger concern for Colorado agriculture, he added, is ratification of the so-called NAFTA 2.0, the new trilateral trade deal officially known as the United States-Mexico-Canada Agreement. Colorado exports far more agricultural products to Mexico and Canada, and Martini's group wants it ratified.
The tariffs are impacting agriculture in another way, via confidence from banking. According to a new report, banking confidence in agriculture in 10 plains and western states, including Colorado, has dropped to its lowest level in two years. That's based on a monthly survey known as Rural Mainstreet, which is conducted by Creighton University economist Ernie Goss.
The survey index of rural bankers showed a drop from an index score of 50 in April to 48.5 in May. Any score above 50 suggests a growing economy, but a score below 50 shows a shrinking economy.
Goss blamed trade tensions and tariffs, which he said are contributing to losses by grain farmers. Those in livestock are faring better, and that's due in part to better beef prices. 
However, the survey's confidence index, which gauges bankers' expectations for the economy six months out, plummeted from 50 to 38.2, the lowest level in two years.
Another industry struggling with the tariffs is medical technology. Last year's tariffs impacted virtually every medical device exported to China from the United States, according to Fierce Biotech.
Colorado is a "hot spot" for the medtech industry, according to the Metro Denver Economic Development Corporation. Nearly 350 companies call the nine-county Denver metro area home, providing more than 11,000 jobs, said the group, a subsidiary of the Denver Metro Chamber of Commerce, in 2017.
Medical and biotech companies contacted by Colorado Politics aren't quite ready to put hard numbers to what the tariffs are doing in that industry. Medtronic's Jeffrey Trauring said Thursday that the company is "closely monitoring and assessing the potential impact while remaining focused on continuing to serve patients around the world."
AdvaMed is the trade association for the advanced medical technology association. In a statement to Colorado Politics, Ralph Ives, the executive vice president for global strategy and analysis, said the association is working with the U.S. Trade Representative (the federal agency that oversees the tariff issue) to ensure their views on the U.S.-China trade talks are known.
"AdvaMed strongly opposes tariffs by both sides on medical technology products that help save and improve millions of lives every day," he said. "We remain hopeful for a successful conclusion of the negotiations, which are delicate and with broad-reaching implications that our industry is watching closely on behalf of the patients we serve."
Ives said the association "is concerned about the impact of higher tariffs imposed on medtech exports to China. However, we are also concerned about the addition of tariffs on the remaining U.S. imports from China, following USTR's announcement of a process to add tariffs of 25% to all imports from China.
"We will participate in USTR's formal process to try to convince the administration that medical products that impact the health and well-being of Americans should not be subjected to additional import tariffs."