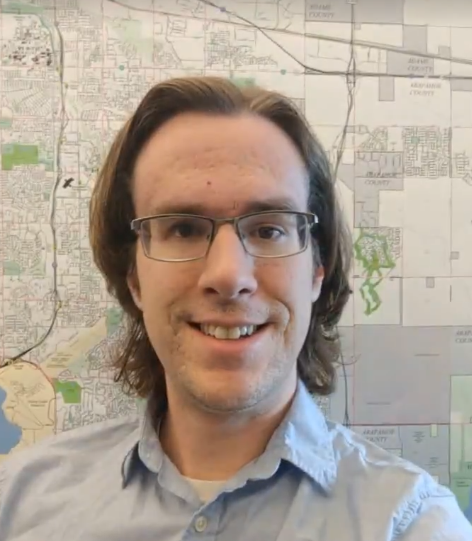 After decades of urban stagnation across the United States, city living is now in vogue. People and jobs have flooded back to the urban cores, recognizing that the walkability and vibrancy of historic central cities offer tremendous quality of life.
This inversion has been so substantial that housing prices in cities like Denver have now risen to the point of creating an affordability crisis.
Editor's note: This is the first in a series of six commentaries on Denver growth issues. Watch for more through Friday at ColoradoPolitics.com.
Many people spend a third or even half their income to put a roof over their head. Families who have lived for generations in urban neighborhoods like Highland and Five Points find themselves unable to carry the burden, forcing them to leave. People of all backgrounds who would prefer to live in Denver are forced to drive until they qualify in suburbia.
So what is causing the affordability crisis? It's simple: We are not building enough housing where there is demand for it.
More people have a preference to live in walkable urban neighborhoods than ever before, and job growth is outpacing housing growth. The result is a mismatch between supply and demand, and anyone who has taken economics 101 knows when supply lags behind demand, price goes up.
So why hasn't supply kept up in places where the demand is greatest? Here there is complexity, with many contributing factors, but one of the largest is restrictive zoning. In Denver and nearly every other American city, it is only legal to build detached single family houses on most of their residential land. Multi-unit construction, from duplexes to high-rises, is only legal to build in very limited areas.
These laws are supported by an active segment of urban citizenry, trending wealthier and older, who have the time and resources to lobby city council to maintain status-quo exclusive zoning. They worry about traffic, inadequate parking, shadows, loss of privacy, and disruption of neighborhood character.
Some even go so far as to say that new renters would be bad for the neighborhood. For such a liberal city, this resistance to newcomers is at odds with our inclusive values. Shelter is a human need right up there with food and water, and these concerns, most of which are unfounded or overblown, are provincial in comparison.
This "NIMBY"-ism is not only pricing people out of Denver; it is also setting us back in the fight against climate change.
High residential density supports a fine-grained land use pattern that places most of life's necessities within walking, biking, and transit distance of where we live. People drive their cars far less in these sorts of places, and with transportation being the second largest source of greenhouse gas emissions, dramatic reductions in automobile travel is critical.
Despite this, sprawling suburbia continues to advance across the Front Range, locking people into car-dependent lifestyles and making it that much harder to transition to a low-carbon society.
In 2017, a group of Denverites took notice of this dynamic and decided it was past time for another perspective to be heard. Inspired by other groups in California where the housing crisis is most acute, we founded YIMBY Denver — "Yes In My Back Yard" — to represent the real majority of people who would benefit from new housing construction.
Our first campaign was against an initiative to increase minimum parking requirements on small lots that would prioritize building housing for cars instead of housing for people. Although the sans-parking apartment building that inspired the zoning change was eventually built, future projects now face higher financial hurdles, making it so that fewer homes will ultimately built on these smaller parcels.
This setback did not deter us, though, and we have since had several victories:
• We helped push Blueprint Denver over the finish line, putting in place a citywide plan that calls for housing diversity in all neighborhoods and a prioritization of multimodal transportation over cars.
• We turned out in force to support the rezoning for a project at 17th and Newton near Sloan's Lake, half of whose 320 units are to be supplied at below-market prices. In a rare occurrence, the number of people who came to the public hearing to speak in favor outnumbered the opposition, and the rezoning passed city council by one vote.
• Most recently we backed a single homeowner's application to literally build a home in his backyard. This also passed council, setting a precedent that could one day allow these accessory dwelling units to be built anywhere in the city.
YIMBY Denver recognizes that loosening zoning restrictions is not a silver bullet. With construction costs high, additional approaches are required to meet the housing needs of low-income people. Even so, we do believe that substantive zoning reform would arrest further price increases, and that letting the market build as much as it can is a precondition to any successful attempt to solve the affordable housing crisis.
If we don't let that happen, we will continue to follow the lead of San Francisco, a city whose government subsidies and rent control regimes have failed to prevent them from becoming the most expensive city in the United States.
There are better examples to follow. Minneapolis recently legalized triplexes citywide. Oregon just passed a bill to overturn multi-unit housing bans statewide. These initiatives will bear fruit with time and Denver should follow their footsteps or our city will be left behind.
The YIMBY movement dreams of a future where all of us can afford a home in the neighborhood of our choice. We believe we can make this happen, and with your support, this will one day be a reality in Denver.
Ryan Keeney is board secretary of YIMBY Denver.